BuzzFeed Is Publishing NYPD Disciplinary Records, and That's a Very Big Deal
Two of America's biggest states, New York and California, keep police misconduct info secret. That's starting to change.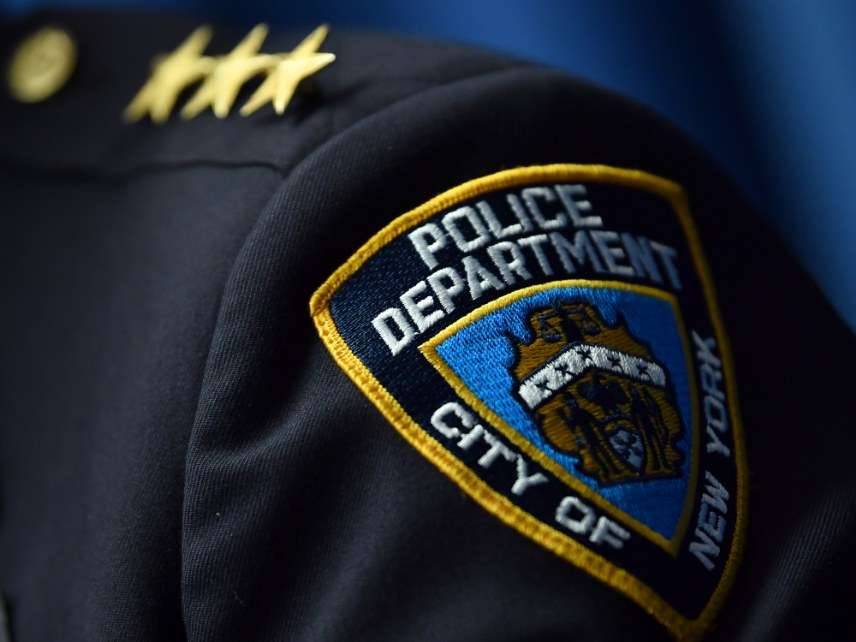 It's easy to feel cynical after glancing at just a couple of the 1,800 New York Police Department (NYPD) disciplinary records published today by BuzzFeed. It's no fun to see cops losing a few vacation days for behavior that would have gotten you fired from your own job. But let's be happy that this database was published in the first place.
The BuzzFeed files feature NYPD misconduct records from the years 2011 to 2015. The media outlet received the records through an anonymous source, and it worked painstakingly to verify their authenticity before publishing them.
The publication of the database is itself a follow-up to a heavily investigated March article about 319 NYPD officers who had committed offenses serious enough to justify firing but were still on the job. Subsequent to BuzzFeed's story, the city's police commissioner said he would start releasing disciplinary reports with the officers' names redacted, but the Police Benevolent Association of New York went to court to block even that much transparency.
New York's state laws make it next to impossible to get access to records of police misconduct. The obvious result is that people who get charged with crimes do not know if their officer has a history of bad behavior that they could use as evidence for their own defense. BuzzFeed points out a flip side to the problem as well: Police officers don't know how their peers get disciplined, so the secrecy helps shield both favoritism and overly harsh punishment of people who anger their managers.
In this database, the overpunishment is outnumbered by what appear to be slaps on the wrist. BuzzFeed notes that three officers each lost five vacation days as punishment for using excessive force against students. Take note of that if you think we need more cops in schools. BuzzFeed found more than 100 officers who were docked vacation time rather than getting fired for lying about job matters. Some officers were simply reprimanded and forced to pay back thousands of dollars in unearned overtime.
A week before BuzzFeed published the database, the Police Benevolent Association's lawyers sent the website a threatening letter trying to stop them, complaining that "police officers have recently been intentionally targeted for violence, including murder, for nothing more than being police officers." The letter insists that the perpetrators of anti-police violence are inspired by media sensationalism and that BuzzFeed's reporting will put all 24,000 NYPD officers at risk, not just the 1,800 listed in the database.
New York Mayor Bill de Blasio says he wants to see reforms to New York's law shielding police disciplinary records. We're seeing a similar push in California, where police misconduct records are similarly concealed from the public. After a controversial police shooting in Sacramento, lawmakers are pushing legislation that would open police records in cases where an officer used a gun or force, in cases where an officer's use of force led to death or serious injury, and in cases where the officer is found guilty of sexual assault or dishonesty on the job.
The California bill, SB 1421, is currently in the State Senate's Public Safety Committee, which is scheduled to consider it Tuesday.