Backpage Founder's 93 Charges Lack Actual Sex-Trafficking Claims
Indictment reveals money-laundering, conspiracy charges, and a tricky federal law known as the Travel Act.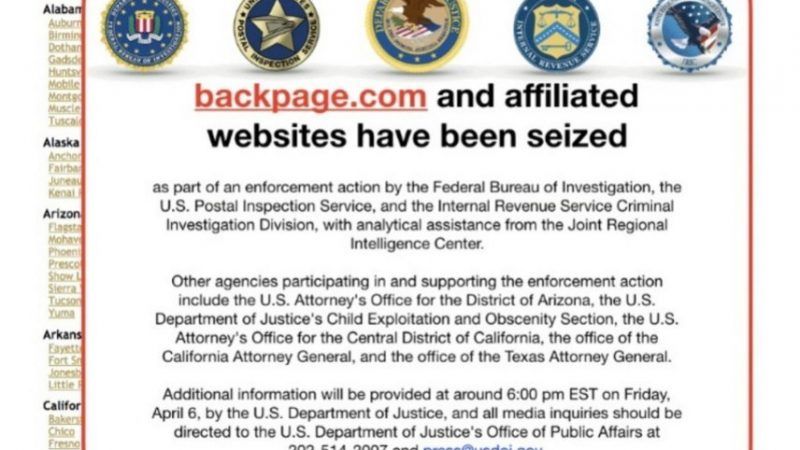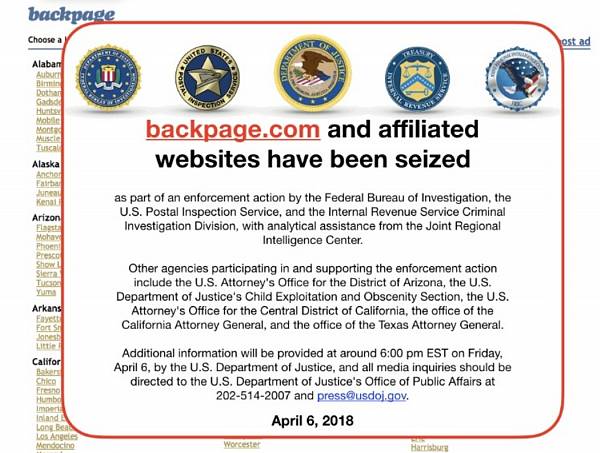 The Department of Justice this afternoon finally released the indictment against Michael Lacey, founder of Backpage.com, the website the feds seized control over on Friday and shut down.
The site has long been a center of accusations that Lacey was fostering sex trafficking, including child sex trafficking and sex slavery, and the indictment's text focuses on whether Lacey knew what was being posted on his site (prosecutors argue he did). Lacey stands accused of profiting off prostitution on Backpage.com, turning a blind eye to it (including underage prostitution), and attempting to hide the money from the feds.
But Lacey isn't actually charged with actual sex trafficking. He faces 93 total charges, 79 of which are felonies. For the felonies, he's charged with one count of conspiracy, 28 counts of various kinds of money laundering, and 50 counts of violating the Travel Act. The Travel Act is how they're hitting him for prostitution. Soliciting prostitution is not currently a federal crime (as yet). But the Travel Act allows the Department of Justice to intervene and apply federal charges in certain state-level criminal violations that cross state lines or foreign borders. Prostitution is one of the crimes the Travel Act covers, and the Department of Justice has used the Travel Act to shut down other sites (like gay escort site Rentboy.com in 2015). While it's not technically wrong to say that Lacey is being charged with facilitating prostitution (how many media sites are reporting it), the feds are doing so by using a round-about fashion.
The indictment claims that Lacey knew about prostitution ads in Backpage and even bragged about it. When sex trafficking ads appeared on the site that included those who were listed as being underage, prosecutors say Backpage edited the ads to remove any suggestion that a child was involved and reposted. The indictment says that the National Center for Missing and Exploited Children (NCMEC) gave Lacey and Backpage several recommendations to help prevent underage prostitution from appearing on Backpage, and he declined to adopt them.
The indictment makes it clear that the Department of Justice believe Backpage was doing more than just hosting prostitution ads, but deliberately pursuing them and encouraging them. Therefore, federal law shielding web sites for third-party postings of illegal behavior don't apply here. Elizabeth Nolan Brown previously took note of a civil suit against Backpage for similar allegations.
The indictment (readable here) posts example after example of Backpage helping facilitate the posting of online prostitution ads by editing the language to conceal the financial exchange, and this included ads for children being pimped for sex. The indictment includes lurid stories of women who were murdered by Johns after being pimped out for sex with Backpage.com ads. There's even a reference to a woman being taken to Phoenix to be sold for sex because the Super Bowl was there, which will no doubt feed into that well-worn sex-trafficking mythology.
As Backpage drew in more and more money—eventually surpassing $100 million per year—Lacey is accused of all sorts of different tactics to shift the money around to shield its origins. And a good chunk of it went back to Lacey. The feds say he pocketed more than $30 million in 2016 filtered through a property company.
The Department of Justice is asking that Lacey be detained for prosecution as both a flight risk and a danger to the community. But if the government does decide to release Lacey prior to trial, they're asking for him to give up his passport, subject himself to electronic monitoring, post a bond, not engage in any financial transactions, and of course, stay away from Backpage.com operations. The indictment also includes forfeiture requests to seize all that money Lacey made from Backpage.
Seven other Backpage employees have also been charged with crimes. Read more about those charges here.