Cops Will Use Drones to Monitor Traffic at Coachella
"We want people to come here and have a good time and to feel safe."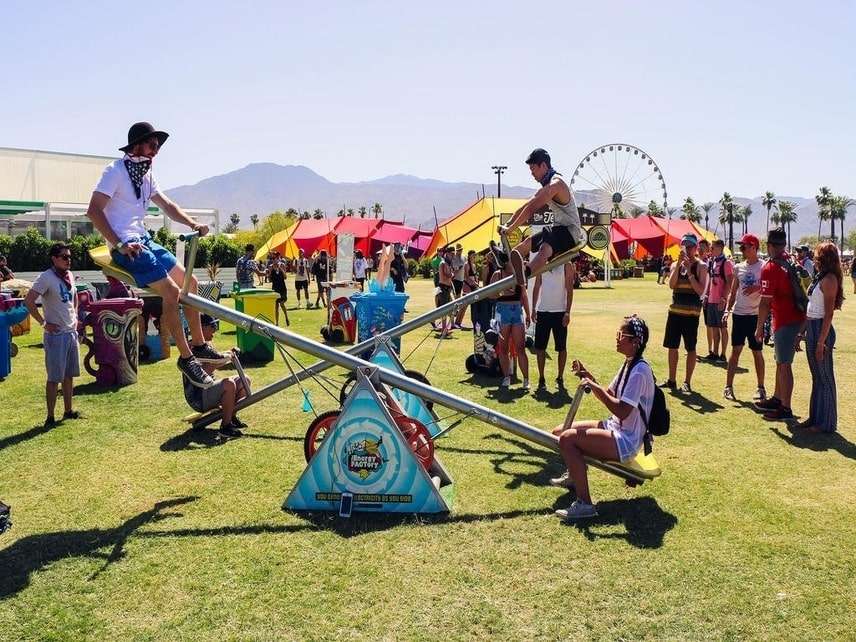 In response to the mass casualty shootings at the Route 91 music festival in Las Vegas and the Bataclan in Paris, law enforcement and event organizers across the U.S. are considering new steps to secure mass events. As part of that, the 2018 Coachella Valley Music and Arts Festival will use drones as part of the event's security protocol.
The drones will not be used to track people or monitor crowds, says Indio Police Sergeant Dan Marshall. Rather the drones will be used to briefly monitor traffic, a top concern of police.
"This year Coachella is so big and expansive that we have outlying intersections that we can't get to rapidly," Marshall told Reason. Drones may help police more easily locate and address traffic backup, but they will not be used to "hover over crowds," he said.
Alex Netto, marketing director of Dronefly, told Reason the company is seeing an "increase in using drones for monitoring public events."
While the secruity precautions at Coachella might not be as Orwellian as TMZ originally reported, security at the event is expected to be strong. According to Marshall, there will be a "large law enforcement presence on the ground," and visual demonstrations will be used to educate concert goers about their surroundings.
"We want people to come here and have a good time and to feel safe," Marshall said. "We want people to get to know the venue and know where the emergency exits are—to know where to go and know how to get out."Coachella is one of the largest music festivals in the U.S. Roughly 198,000 people attended last year.
Police forces across the U.S. have added drones, or unmanned aerial vehicles (UAVs), to their surveillance arsenals. According to a report by The Center for Study of the Drone by Bard College, at least 347 state and local police, sheriff, fire, and emergency units in the U.S. have acquired drones. Out of the 347 units, 121 are sheriffs offices and 96 are police departments. According to data Bard gathered from the National Conference of State Legislatures, only 18 states require law enforcement to obtain a search warrant before using a drone for surveillance or a search. North Dakota is the only state that allows its police force to use weaponized drones.