Open Season on Russian Oligarchs, Prison Porn Ban Heads to Court, How the Media Got the Pulse Massacre Wrong: Reason Roundup
Plus: YouTube shooter bought and registered gun legally.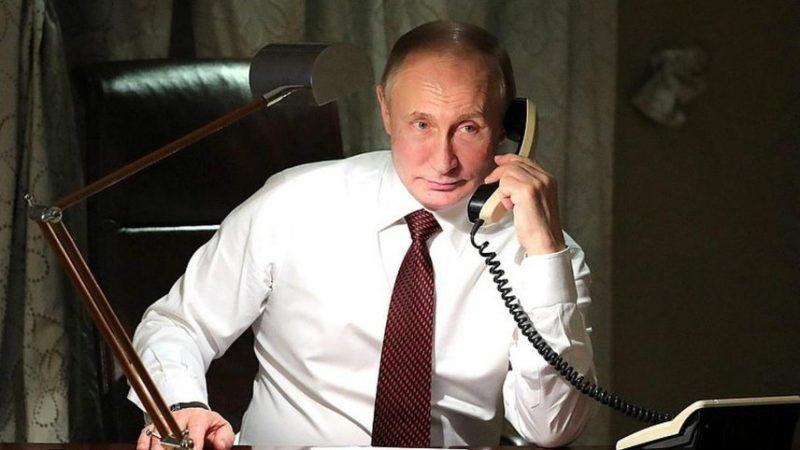 (Face to face/ZUMA Press/Newscom)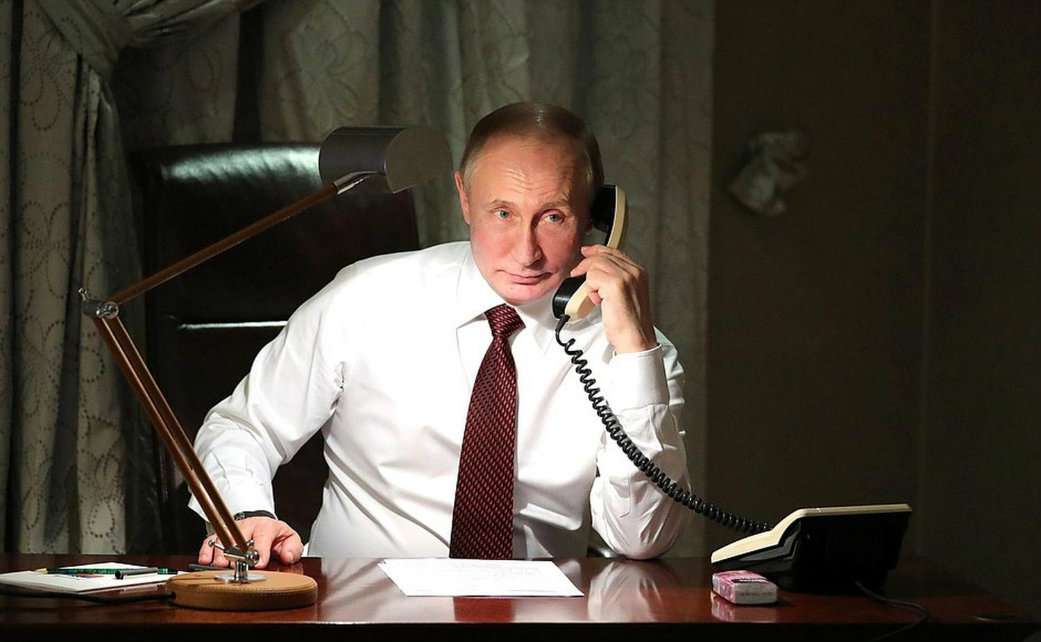 Russia's business elite become latest target of Mueller investigation, sanctions. A new twist in the great election-meddling caper: Special prosecutor Robert Mueller is stopping Russian tycoons at the border to search their digital devices.
Mueller has been looking for links to illegal Trump-campaign contributions by showing up with search warrants to greet "at least two Russian oligarchs whey they arrived at US airports," according to Mother Jones. "One oligarch, according to sources who spoke to CNN, had his electronic devices searched after his private jet landed at a New York airport."
Hopefully there's more to Mueller's game here than we know, because this—"investigators are asking whether wealthy Russians illegally funneled cash donations directly or indirectly into Donald Trump's presidential campaign and inauguration" (via CNN)—does not seem like the most effective strategy. That isn't the kind of information that people tend to just offer up willy-nilly. But maybe Mueller's team has some leverage.
Or maybe they're trying the same strategy that trapped Alex van der Zwaan, the London-based lawyer sentenced earlier this week to 30 days in federal prison. The feds got van der Zwaan not because of any underlying criminal activity, but because he withheld information about the last time he had talked with "Person A" and with Rick Gates, who was Trump's deputy campaign manager. Although the reason for van der Zwaan's omission may not have been related to the underlying investigation—he says he was worried about getting in trouble with his law firm if they found out he had recorded a call between him one of the firm's principals, and in any event the recordings showed all of van der Zwaan's contact was related to work he had done in 2012-13 related to Ukraine—the lie provided an opportunity for investigators to get more data on folks who were more closely related to Russia or the Trump campaign.
Meanwhile, the Trump administration "plans to sanction Russian oligarchs this week under a law targeting Moscow for meddling in the 2016 U.S. election," reports Reuters. Sources told the news agency that the sanctions would be brought under bipartisan 2014 legislation known as the "Countering America's Adversaries Through Sanctions Act."
Pascal-Emmanuel Gobry at The Week thinks we might be going a bit overboard with the Russian scapegoating right now. "From Putin's perspective, the Trump administration is probably a wash, if not a net negative," writes Gobry.
But the election of Trump has given Putin one major benefit: fear. The West used to see Russia as a joke; now the West sees Russia as a dangerous threat.
Putin wins not by actually swinging the U.S. presidential election but because Americans believe that he did. Americans are now (once again) convinced that Russians hate us for our freedom, which gives ideological oomph to previously less charged conflicts.
… if there is a "new Cold War," it is not because Russia sends bombers dangerously close to NATO airspace, but because this confrontation between states, as old as humanity itself, now has a component of global ideological combat.
Prison "porn ban" extends to explicit letters and yoga magazines. A federal judge is considering whether South Dakota's statewide ban on porn in prisons is constitutional. The case arose from an inmate, Charles Sisney, who says all sorts of non-pornographic content got caught up in porn prohibition, including a yoga magazine, images of Michaelangelo's work, and Japanese comics. The American Civil Liberties Union (ACLU) of South Dakota and the National Coalition have filed briefs in support of Sisney's case.
Even when things like fitness magazines aren't getting caught up in South Dakota's prison porn prohibition, the parameters of the ban go way beyond adult films, nude images, or other things that most people would consider to be porn. Prisoners are banned from writing sexually explicit letters or receiving them, and from receiving any visual or written material that's deemed sexually explicit. "Further, all letters that prisoners send to the public can be withheld if they contain, even in part, explicit material, with the prison deciding what is 'explicit,'" notes Gizmodo.
South Dakota is one of several states that has recently declared porn a "public health risk" that "harms men, women, and children."
Facebook data leak revelations spur new calls for regulation. In light of the news that Facebook may have inappropriately shared data on 87 million users with Cambridge Analytica, the company is announcing new data-sharing and retention policies. It also announced, on Tuesday, that it had removed another 70 Facebook and 65 Instagram accounts controlled by the Internet Research Agency. "Of the Pages that had content, the vast majority of them (95 percent) were in Russian," reported Facebook, and were "targeted either at people living in Russia or Russian-speakers around the world including from neighboring countries like Azerbaijan, Uzbekistan and Ukraine."
Of course, all of this is producing the usual responses from the usual suspects: more government regulation! More federal oversight of the online marketplace of ideas and more micromanaging of the way that digital companies do their business. This ProPublica post at The Atlantic sums up the gamut of bad, business-killing, speech-chilling policy proposals gaining cultural traction right now.
YouTube shooter's handgun was legal. The gun used by Nasim Aghdam to shoot up YouTube and kill herself on Tuesday was a 9 mm Smith & Wesson that she had legally purchased and registerd, police say. In California, this means that Aghdam had to pass a background check and wait 10 days before buying the gun.