Acquittal of Pulse Shooter's Widow Is a Welcome Defeat for Overzealous Prosecutors
The case against Noor Salman, Omar Mateen's wife, was built on shaky grounds.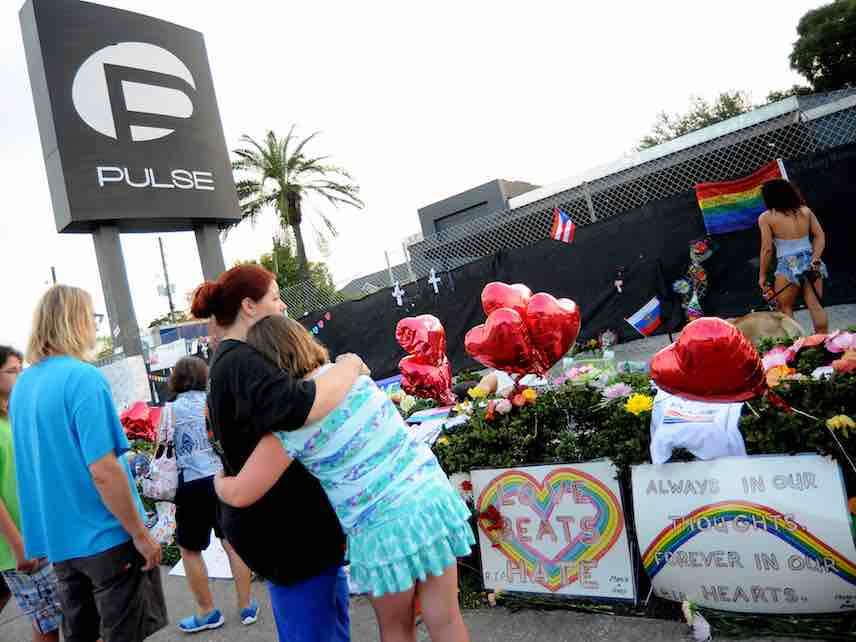 A federal jury has acquitted Noor Salman, widow of Pulse nightclub mass shooter Omar Mateen, of aiding and abetting his attack. Given the blatant misrepresentations in the government's case, the jury definitely made the right call.
The prosecution tried to portray Salman as a willing accomplice of Mateen, who killed 49 people at a gay nightclub in Orlando, Florida, on June 12, 2016. But unlike her husband, Salman had no history of Islamic radicalism. The case against her mainly consisted of a so-called confession she made to the police after intense questioning for over 17 hours.
Salman is highly suggestible and possesses a low IQ. Those factors made her an easy target for authorities looking to scapegoat someone for the actions of Mateen, who was killed during the attack. Far from being an accomplice, Salman was a victim of her husband's abuse.
The prosecution advanced the theory that Salman drove Mateen around to help him pick a location for the shooting, but the FBI learned that this was impossible. As The Intercept's Glenn Greenwald and Murtaza Hussain explained:
Using geolocation data from cellphone records and documentary evidence of the couple's whereabouts, the FBI had already concluded — long before Salman was arrested — that it was impossible that she went to Pulse with Mateen on that date. Indeed, the evidence, as The Intercept documented previously, is very clear that the first time Mateen ever went to Pulse was to attack it, after simply searching Google for "nightclubs downtown Orlando." The FBI agent also testified that Salman's cellphone records show she was never near Pulse.
The Intercept has done invaluable work debunking many of the falsehoods relating to the case that were spread by the public, the media, and the government. The notion that Mateen was secretly a self-loathing gay man who had frequented gay clubs, and Pulse in particular, now seems extremely dubious. He had probably never heard of Pulse, and chose it as an alternate target because his preferred location—Disney World—seemed too heavily guarded. Mateen might not have even understood he was attacking a gay club. According to The New York Times, he asked the club's security guard where all the girls were.
There were other issues with the government's claims. Prosecutors waited until after they had rested their case to acknowledge that Mateen's father, Seddique Matten, was a government informant. The FBI had previously investigated both father and son, raising the possibility that the agency might have once again missed key signs that something was amiss.
While certainly the correct outcome, it's difficult to convey just how surprising the Salman verdict is. The authorities have prosecuted 850 people for terrorism since 9/11. They only failed to score a conviction or a guilty plea a total of five times.
"While Salman's acquittal should be a cause for celebration for anyone who cares about basic justice and civil liberties," wrote Greenwald, "justice will not be truly served in this case until punishment is doled out to the prosecutors who purposely hid key facts from the court in order to keep her imprisoned for a full year, along with meaningful reforms to prevent future FBI deceit and manipulation regarding interrogations."