Minneapolis Cop Finally Charged for Killing Unarmed Woman Who Merely Surprised Him Last Summer
County attorney blames uncooperative police for the delay.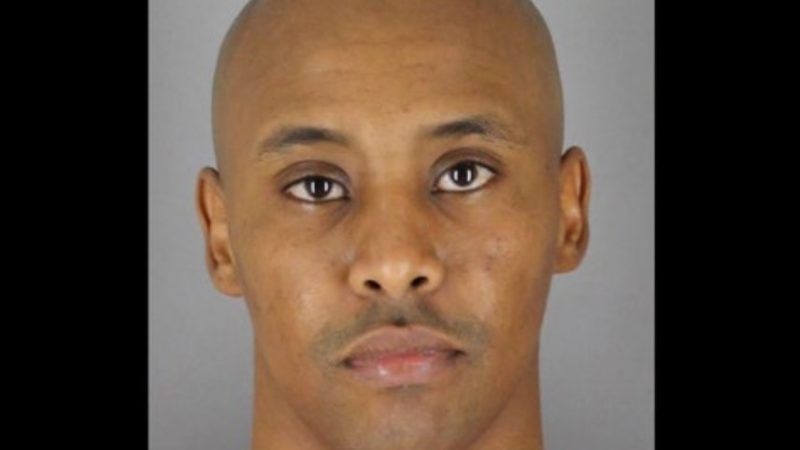 (Hennepin County Sheriff's Office)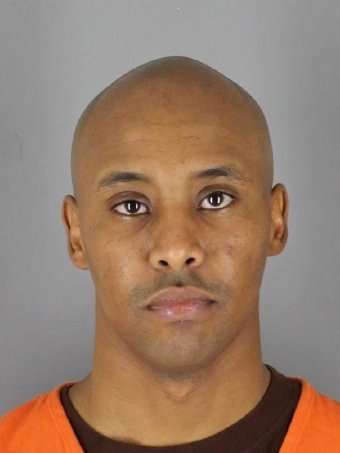 Former Minneapolis Police Officer Mohamed Noor has now finally been charged with shooting and killing Justine Damond last July after the woman had called the police to report a possible rape.
Noor faces third-degree murder and second-degree manslaughter charges. He has turned himself in and has been booked into jail with a $500,000 bail. He faces a potential prison sentence of 25 years.
Damond's shooting ended up as international news last summer, as she was a dual citizen of the U.S. and Australia. The case symbolized to the world the trigger-happy behavior we've come to see in many American police. The incident took place not long after a jury found a police officer not guilty of manslaughter in the shooting death of Philando Castile, also in the Minneapolis-St. Paul area.
Here's what officials say happened: Damond called 911 to report somebody possibly being raped our assaulted behind her home last July. Noor and his partner, Matthew Harrity, inspected the alley behind her home in their patrol car. They found nothing, and apparently were backing out of the alley when Damond surprised them in their vehicle by possibly thumping on the car on the driver's side. Harrity, who was driving, reacted with surprise, and reached for his gun. But Noor apparently beat him to the punch, reached across, and shot Damond in the abdomen.
Neither men had their body cameras on at time, but both turned them on immediately after the shooting. Here's how County Attorney Mike Freeman described Noor's snap decision to shoot Damond:
Freeman said the investigation of the shooting uncovered no evidence that Noor "encountered, appreciated, investigated or confirmed a threat that justified the decision to use deadly force."

"Instead, officer Noor recklessly and intentionally fired his handgun from the passenger seat, a location at which he would have been less able than officer Harrity to see and hear events on the other side of the squad car," Freeman said.

The shooting showed evidence of "a depraved mind," as the charges are defined, and "culpable negligence," Freeman said, though he acknowledged that proving that to a jury is "a daunting task."
It took so long to charge Noor, Freeman explained, because police refused to cooperate with the investigation. Even though he had previously said he would no longer go through secret grand juries to charge police with crimes because he wanted to improve transparency over the process, he said he had no choice this time because police refused to talk. The union responded that the officers were merely advised of their rights. Something to remember next time a police officer asks you questions.
As Noor prepares for his court appearance, we unfortunately have another questionable police shooting playing out in Sacramento. On Saturday police shot and killed Stephan Clark, 22. Clark was suspected by police of breaking into cars, and officers were responding to a 911 call about it. He fled from police, and when they cornered him, police claim he turned toward them and advanced on them, holding an object in front of him. He was shot 20 times by two police officer. Then it turned out the object he was holding was a cellphone.
The two officers were wearing body cameras and as per city policy enacted in 2016. The footage of the shooting will be eventually released so the public will be able to see the circumstances of Clark's shooting.