Florida May Be About to Launch the Most Ambitious Criminal Justice Transparency Project in the U.S.
"This may seem like a great, obvious idea, but no one else has done this."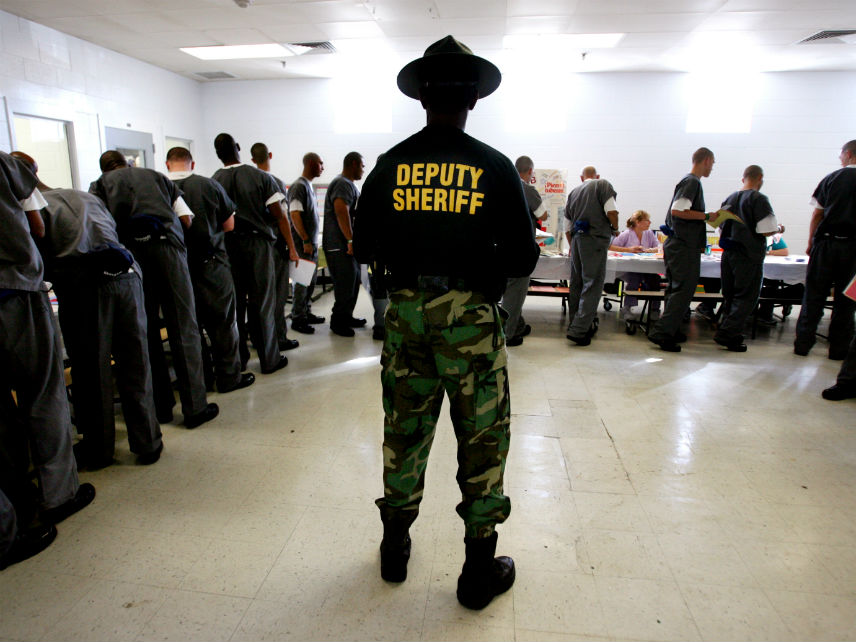 Last Friday, the Florida legislature passed a first-of-its kind bill to collect an unprecedented amount of data on its criminal justice system.
If Florida Gov. Rick Scott signs the bill into law, the state will begin collecting detailed criminal justice records from all 67 counties in the state starting in 2019, which will then be published online in one central location.
Amy Bach, the executive director of Measures for Justice, a group that collects and analyzes criminal justice data from counties around the country, says this sort of centralized data collection has never been tried at the state level.
"This may seem like a great, obvious idea, but no one else has done this," Bach says "It really puts Florida as the national leader."
One of the most vexing problems for researchers, policy-makers, and journalists is that the data surrounding the criminal justice system is a mess. There are 3,144 counties in the U.S., each with their own criminal justice system. There are no uniform standards for what records they collect or common definitions of terms across those counties.
In an interview with Reason before the bill passed, Florida Republican state Sen. Jeff Brandes said the aim of the legislation was to create "the gold standard for data in the country."
"We don't even have a common definition for recidivism in the state," Brandes told Reason earlier this month, lamenting the current system. "We have a law that says you have to serve 85 percent of your sentence, but if you ask the prosecutors, the Department of Corrections and the governor's office what 85 percent means, you get three different answers."
California has a criminal justice data portal, and in Illinois, Cook County State's Attorney Kim Foxx releases annual reports and raw data on prosecutions, a fairly groundbreaking move for a prosecutor's office. But those efforts are exceptions to the general rule of confusion and disorder when it comes to criminal justice records.
Previously, news outlets like The Herald-Tribune had to trawl through numerous databases and dusty boxes of court records to piece together an investigation into racial disparities in the state's criminal justice system. Florida's data collection efforts would be a godsend to journalists and groups like Measures for Justice.
"This means you're going to get pre-trial release decisions on who is being assigned bail," Bach says, "data on indigence, so you can see if poor people are having different procedural outcomes; data on ethnicity, so the first time you can see how Latinos, who are the largest ethnic group in Florida, are being treated; and data on what type of offenders are being convicted for new offenses or being released, which helps us look at recidivism."
The bill will also require counties to collect plea bargain agreements between prosecutors and defendants. Despite more than 95 percent of all criminal prosecutions ending in plea deals at both the state and federal level, those agreements are so secretive that they are almost impossible to study in any comprehensive way.
The data collection bill was part of a larger group of criminal justice bills that included things like reforming Florida's mandatory minimum sentencing guidelines and raising the felony theft threshold. Those bills all died in the legislature, but data bill passed by a wide margin—part of a bipartisan acknowledgement that the state needs to get a better handle on its criminal justice system.
After decades of enforcing harsh sentencing policies, Florida has roughly 96,000 inmates, the third-highest prison population in the U.S. As a result of those long mandatory minimum sentences, about a third of Florida inmates are elderly and only getting older, creating ballooning healthcare costs. Overall, Florida is spending $2.5 billion a year on its prison system.