White House Touts Prison Reforms But Throws Cold Water on Sentencing Bill
And throws a bipartisan sentencing reform bill under the bus.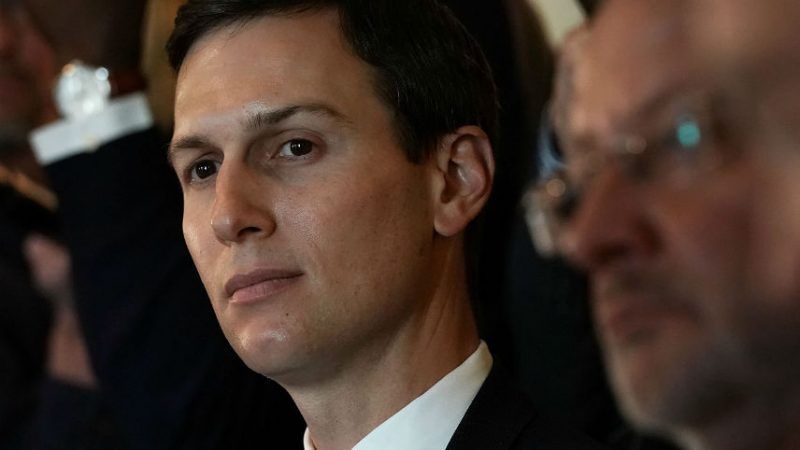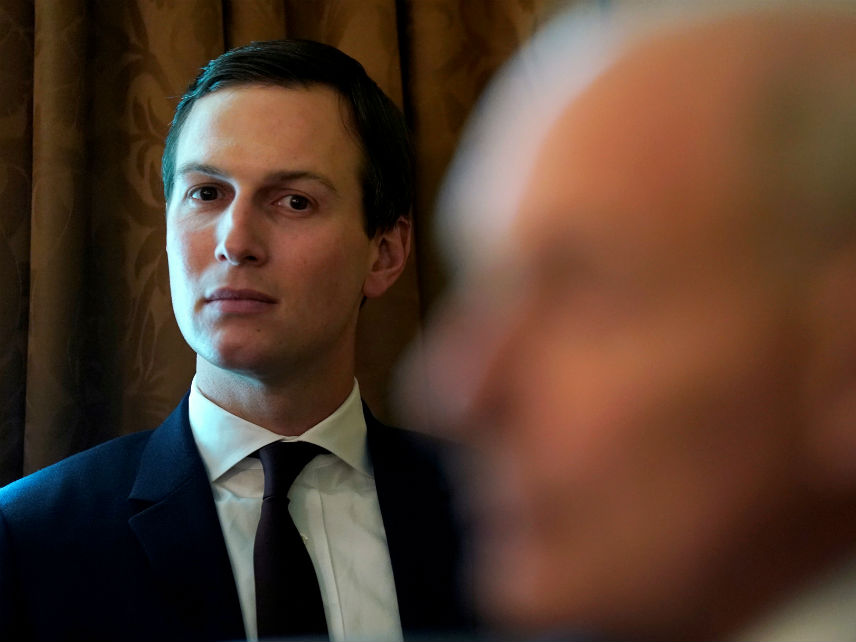 The White House has sent a list to Congress of its guiding principles for reforming the federal prison system and expanding reentry programs for inmates, the Associated Press reported Tuesday, but it declined to support a bipartisan bill that would overhauling federal sentencing guidelines.
In his State of the Union speech in January, Donald Trump said the White House would press for some reforms to the federal Bureau of Prisons and reentry programs that help inmates transition back into society.
"As America regains its strength, this opportunity must be extended to all citizens," Trump said. "That is why this year we will embark on reforming our prisons to help former inmates who have served their time get a second chance."
The Washington Times reported that the principles include, among others, expanding access to prison work programs, encouraging public-private partnerships that assist inmates both pre- and post-release, and prioritizing funding for federal programs with a proven track record of reducing recidivism in state prisons.
Criminal justice groups across the political spectrum have championed prison and reentry reform, including evangelical Christian organizations and business groups. Although Trump's presidential campaign was thick with tough-on-crime rhetoric, advocates found an influential ally in Jared Kushner, Trump's son-in-law and a senior White House adviser.
Kushner has been meeting with state officials, members of congress, and advocacy groups over the past year to discuss possible reforms to the federal prison system and ways to improve reentry programs and job prospects for former inmates. Last month, the White House also hosted a roundtable discussion on prison reform.
Absent from these discussion, however, have been any potential changes to federal sentencing guidelines, a bugaboo for law-and-order Republicans, most notably Attorney General Jeff Sessions.
Senate Judiciary Committee chairman Chuck Grassley (R-Iowa) has been working to pass a bipartisan sentencing reform bill, the Sentencing Reform and Corrections Act, for the past several years. The bill would reduce some federal mandatory minimum sentencing guidelines while eliminating none and adding several new ones. Nevertheless, it is considered by criminal justice reform advocates to be the best shot at passing major legislation on the issue in more than a decade.
The legislation passed out of the Senate Judiciary Committee by a bipartisan vote last month, despite Sessions sending a letter to the committee urging it to vote the bill down. The bill is now waiting to be scheduled for a floor vote in the Senate, but the White House appears to have little to no interest in throwing its weight behind it.
"The sentencing reform part still does not have a pathway forward to getting done," a White House official told reporters on a conference call, according to Reuters. "By doing this in smaller bits and pushing prison reform now, this has a better chance of getting done."
Speaking to Iowa reporters Wednesday, Grassley fired back: "This would be a bipartisan policy win for the Administration, and it seems like a no-brainer to me that we should get this done and the president would be backing it."
Instead, the administration is focusing on the so-called "back end" of the criminal justice system, arguing that improving education and job opportunities for soon-to-be released inmates will give them a better shot at being productive members of society and reduce the risk of them ending up back in prison.
Conservatives have been emboldened by prison reform experiments in red states such as Texas and Georgia, where Republican officials now boast of lower prison populations, lower crime, and big savings to taxpayers.
The White House guidelines "give broad-stroke best practices to signal to Congress what this administration is willing to do," says Derek Cohen, director of Right on Crime, a conservative criminal justice group that participated in several of the White House meetings.
There are currently two major bipartisan bills in Congress that would address the federal Bureau of Prisons and reentry programs.
In the Senate, John Cornyn (R-Tx.) has introduced the CORRECTIONS Act with Sen. Sheldon Whitehouse (D-R.I.). The bill would expand the ability of federal inmates to earn credits toward time in pre-release custody, as well as require the Bureau of Prisons to provide reentry and anti-recidivism programs to all inmates, among other provisions.
Meanwhile in the House, Rep. Doug Collins (R-Ga.) has introduced the Prison Reform and Redemption Act, which would also expand risk and needs assessments for inmates in federal prisons.
"For effective reform, you basically need everybody on board between the executive and Congress, and I think you're actually seeing that," Cohen says. "The bills vary in some significant ways, but where they overlap, you see the principles that the White House listed. If anything, I'm very optimistic about the future of this legislation and this effort more generally."
Democrats and progressive advocacy groups are less optimistic. Speaking at a forum on criminal justice hosted by The Atlantic on Wednesday, Sen. Cory Booker (D-N.J.), a Judiciary Committee member who voted in favor of the Sentencing Reform in Corrections Act, said "the landscape looks horrible to me, and we don't see an appetite for making these kind of changes."
But for conservative criminal justice reformers, having the high-profile support of the Trump White House on an issue like helping inmates get a second shot is reason enough to feel good.
Mark Holden, the general counsel of Koch Industries and another participant in the White House discussions, said in a statement the administration guidelines "will ensure that reforms to our system increase public safety, improve our communities, and strengthen families by creating second chances for individuals who want to become productive members of society."