3 Broward County Police Officers Made No Attempt to Enter the School and Stop Nikolas Cruz
Others cops who arrived on scene were "stunned and upset."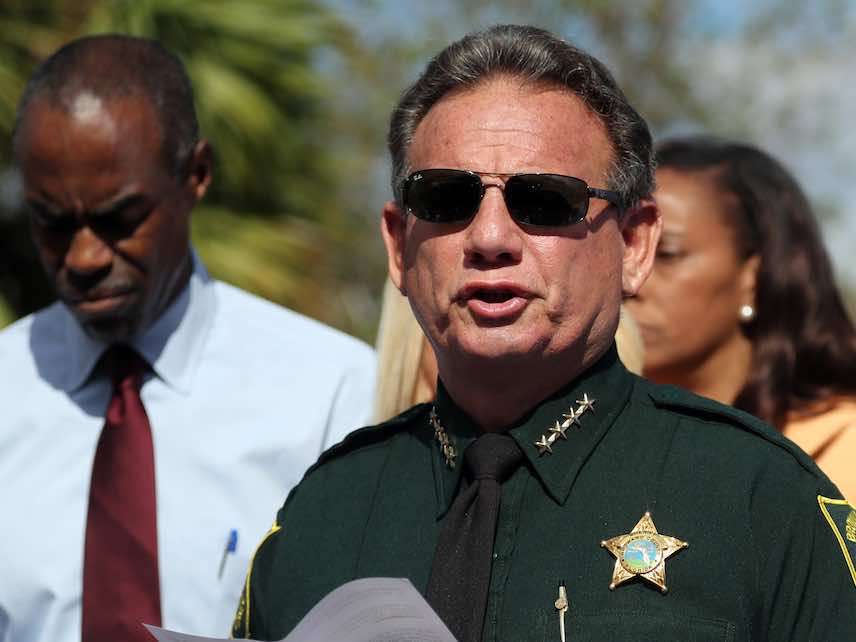 Scot Peterson, the Marjory Stoneman Douglas school resource officer who declined to confront alleged mass killer Nikolas Cruz in the midst of his attack, wasn't alone in remaining safely away from the massacre: three Broward County sheriff's deputies waited outside the school as well.
When Coral Springs police officers arrived on scene, they discovered several officers who "had their pistols drawn and were behind their vehicles…and not one of them had gone into the school," according to a CNN report that described the Coral Springs officers as "stunned and upset" to discover that no one else in law enforcement had dared to take on the shooter.
This news isn't exactly surprising, given that we already knew Broward County Sheriff Scott Israel had suspended two other officers—in addition to Peterson, who has resigned—for their conduct during the mass shooting. Perhaps Israel is not directly responsible for his officer's behavior, though there are other questions he should answer about Broward County's myriad failures in preventing the massacre.
Stoneman Douglas. Broward County. Florida's Department of Families and Children. The FBI. Where does this story of unfathomable government incompetence end?