People Stuck in Jail Because They're Poor Have New Hope
Potential pretrial reforms for those locked up in Nashville, Atlanta, Philly, or the Golden State.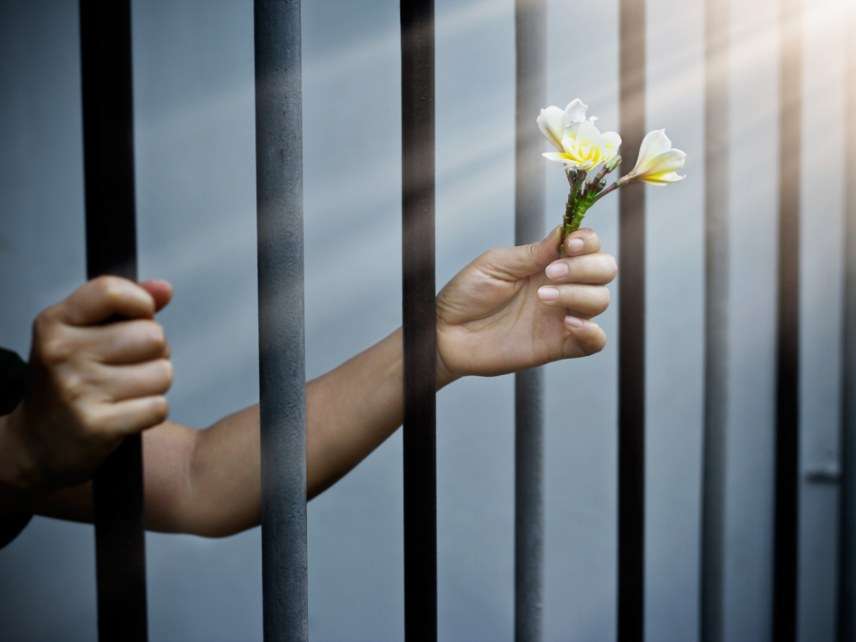 If you're arrested in Nashville, you can pay your bail to be freed. If you can't afford bail, you can wait in jail. But they charge you for that as well: $44 a day.
Now Councilmember Freddie O'Connell has introduced a resolution to end the daily fees, which he describes as a "non-sentenced form of financial punishment." These prisoners have only been charged with crimes, not convicted. And if they cannot afford bail, they're unlikely to be able to pay jail fees.
And no, the fees aren't levied to cover the costs of jailing people. The money actually goes into the general fund and can be spent on anything in the budget.
Fortunately, Nashville is apparently not pushing very hard to collect them. As the Nashville Scene notes, judges waive millions of dollars in jail fees each year, and even when they don't, the city only actually collects a small percentage of the fees. Still, for fiscal year 2015, Nashville extracted more than $1.5 million from people who had been merely been accused, not convicted, of crimes.
The effect is yet more financial pressure pushing poor citizens to accept whatever prosecutors offer if it will help get them out of jail, thus increasing the likelihood of they'll end up with criminal records that follow them around. The Pretrial Justice Institute has calculated that people who end up stuck in jail because they cannot afford bail are more likely to have their lives disrupted after just a few days—losing their jobs and incomes—and are therefore more likely to plead guilty.
Nashville isn't the only place seeing a push to reform mechanisms that leave people who haven't been convicted stuck behind bars. This month Philadelphia's City Council voted in favor of a resolution to end the practice of cash bail in Pennsylvania. City Lab notes that a third of the people sitting in Pennsylvania's jails are there because they cannot afford bail. The city's new district attorney, Larry Krasner, supports such a change. (UPDATE: Krasner announced this afternoon he would end the practice of seeking cash bail for low-level offenses)
Likewise, Atlanta's new mayor, Keisha Lance Bottoms, signed an ordinance this month that eliminates cash bail for a host of low-level, nonviolent crimes. Local activists had drawn attention to the oppressive and thoughtless use of cash bail in the court system that had left a homeless man in jail for three months because he couldn't afford a $200 bond for soliciting donations in a roadway.
And yesterday in California, Attorney General Xavier Becerra announced his office will not appeal a state court's decision ordering a new bail hearing for a 63-year-old man who has been in jail since May, unable to cover his $350,000 bail. The man, Robert Humphrey, is charged with entering an apartment, threatening the resident, and stealing a $5 bottle of cologne.
In a press conference, Becerra declared his support for changes to California's bail system so that decisions are based on "danger to the public, not dollars in your pocket." A legislative effort to reform California's pretrial services and minimize cash bail stalled last year, but a new push is underway. If it passes, California will join New Jersey, which implemented a pretrial assessment system that did away with cash bail last year, and Alaska, which did the same at the start of 2018 (and are now working out some kinks in the system).