Mass Surveillance Is One Chinese Export We Should Ban
Privacy law is eons behind surveillance technology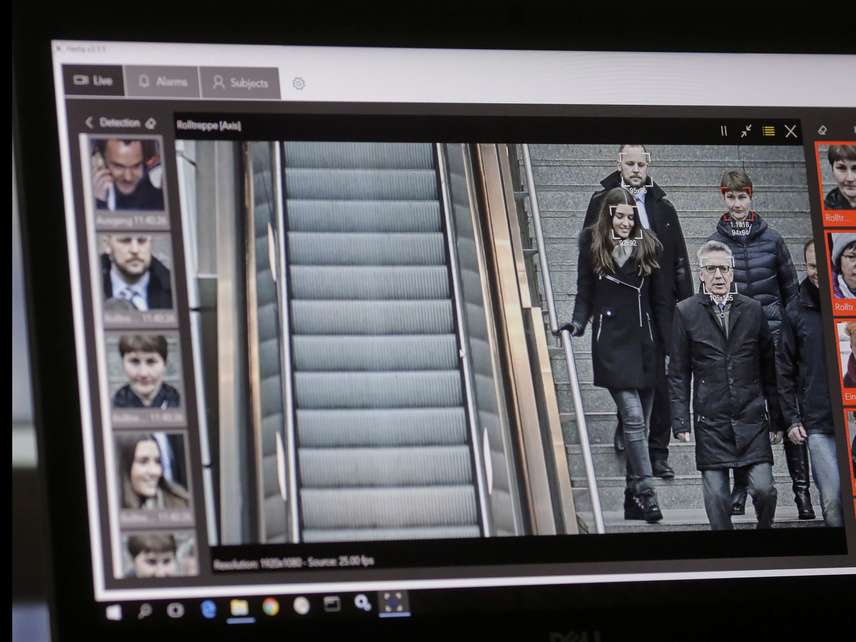 What does a total surveillance environment look like? The people of Xinjiang, a region in northwestern China, have been finding out.
Here's how The New York Times describes measures being implemented there:
Imagine that this is your daily life: While on your way to work or on an errand, every 100 meters you pass a police blockhouse. Video cameras on street corners and lamp posts recognize your face and track your movements. At multiple checkpoints, police officers scan your ID card, your irises and the contents of your phone. At the supermarket or the bank, you are scanned again, your bags are X-rayed and an officer runs a wand over your body….

[Your] personal information, along with your biometric data, resides in a database tied to your ID number. The system crunches all of this into a composite score that ranks you as "safe," "normal" or "unsafe."
The reason for all this snooping? The region is home to a significant population of Uighurs, a religious minority that the Chinese regime tends to see as subversive. The Uighurs, consequently, are subjected to an even greater degree of monitoring and harassment:
Uighurs' DNA is collected during state-run medical checkups. Local authorities now install a GPS tracking system in all vehicles. Government spy apps must be loaded on mobile phones. All communication software is banned except WeChat, which grants the police access to users' calls, texts and other shared content. When Uighurs buy a kitchen knife, their ID data is etched on the blade as a QR code.
China's treatment of the Uighurs is appalling in its own right, but the story should alarm Americans for another reason as well: It shows how much can be done with mass surveillance tech that already exists and is commercially available to government entities. Most if not all of the technologies being deployed in Xinjiang are already in use, to some extent, in the United States.
Many major cities have installed comprehensive CCTV systems that can be easily retrofitted with facial recognition software. Biometric data, including fingerprints and retinal patterns, are routinely collected en masse by law enforcement agencies—and by private employers and consumer electronics companies that under current law can be compelled to hand their data over to the government. Sometimes that only takes a subpoena issued by law enforcement without any judicial review.
While the Fourth Amendment does provide something of a shield against large-scale techno-snooping on everyone's everyday movements, the main reason there aren't yet huge government databases that keep comprehensive records on most people's movements and activities is just official forbearance. If, say, the NYPD really wanted to implement a tracking system like the one in Xinjiang—one that used fixed and mobile video cameras, long-distance retina scanners, and biometric databases to keep tabs on every New Yorker—it probably could.
Because a great deal of mass surveillance is conducted at the local level (CCTV networks, license plate readers, cell-site simulators, etc.), state laws preempting or restricting the use of these technologies can actually be an effective way to ensure that privacy is protected. The 13 states that have outlawed automatic speed traps (a more directly intrusive forms of mass surveillance, since it hits ordinary people directly in the wallet) demonstrate this.
But such restrictions on other forms of surveillance so far seem to have little political support. For example, a study conducted by the Georgetown University Law Center on Privacy and Technology found that very few jurisdictions have policies significantly restricting the use of facial recognition technologies—and in those that do, the restrictions are often self-imposed by executive agencies rather than mandated by state law.
It shouldn't be the case that the only thing stopping Xinjiang-style mass surveillance in America is that the government hasn't bothered to install it yet. That kind of discretionary privacy isn't ultimately privacy at all.