There's Still No Big 'There' in the Russia Probe
The FBI's disappointing surveillance of Carter Page illustrates the difficulty of implicating the president in illegal collusion.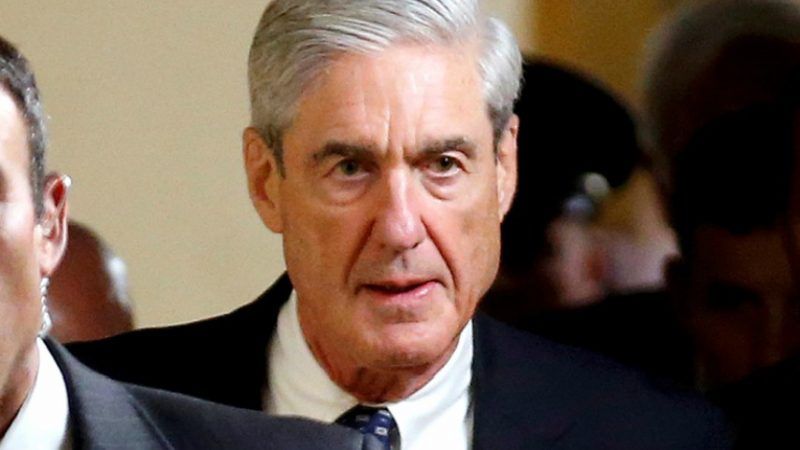 Peter Strzok, an FBI agent who called Donald Trump an "idiot" and rooted against him in 2016, was nevertheless reluctant to join the investigation of possible ties between the Trump campaign and Russians who sought to influence the presidential election. Strzok, who was removed from the probe after his anti-Trump comments came to light, expressed his qualms in a May 19 text message to FBI lawyer Lisa Page, his girlfriend at the time: "I hesitate in part because of my gut sense and concern there's no big 'there' there."
It is looking more and more like Strzok's gut was right. The FBI's surveillance of former Trump campaign adviser Carter Page, which Republicans on the House Intelligence Committee criticize in a memo that was declassified last week, shows investigators putting a lot of time and effort into a line of inquiry that apparently led nowhere.
Given the low legal bar for wiretapping suspected foreign agents, it seems likely that the FBI could have obtained permission to wiretap Page even without the evidence that the memo portrays as questionable and tainted by partisan bias. But that does not mean the bureau's investigation of Page, an oil industry consultant known for his pro-Russian views, was fruitful.
The FBI questioned Page in 2013 about his encounter with a Russian intelligence agent (who he apparently did not realize was a spy) and reportedly monitored his conversations in 2014. In October 2016, after press coverage of Page's chumminess with the Russian government led him to part ways with the Trump campaign, the FBI obtained a new warrant, which lasted 90 days and was renewed three times, meaning he was under FBI surveillance for a full year.
Despite all this interest in Page, a peripheral figure in the Trump campaign who served as a foreign policy adviser for half a year, he was never charged with a crime. Two other Trump associates, former National Security Adviser Michael Flynn and former campaign consultant George Papadopoulos, have admitted lying to the FBI about direct or indirect contacts with Russian officials. But the contacts themselves were not illegal.
Neither was Donald Trump Jr.'s June 2016 meeting at Trump Tower with Natalia Veselnitskaya, a Russian lawyer who claimed to have dirt on Hillary Clinton. Although former Trump strategist Stephen Bannon called that meeting "treasonous," it clearly did not meet the legal definition of treason, which involves giving aid and comfort to an enemy at war with the United States.
Some of President Trump's opponents argue that by agreeing to the meeting, Donald Jr. knowingly solicited a campaign contribution from a foreigner, which would be illegal. That seems like quite a stretch.
It is even harder to see how the president's role in crafting a misleading public statement about the meeting with Veselnitskaya—a subject in which Special Counsel Robert Mueller reportedly has shown a keen interest—violated any laws. If lying to the public were a crime, Trump would be eligible for a life sentence.
Lying to federal investigators is a different matter, as Lynch and Papadopoulos discovered. That explains why several of Trump's lawyers are advising him against agreeing to an open-ended interview with Mueller, which would give the president ample opportunity to commit a felony, even if only to deny knowledge of contacts that look shady but were not actually criminal.
It is less clear whether a president can commit obstruction of justice by doing things he has undisputed legal authority to do, such as firing the FBI director. In practice, since it is doubtful whether a sitting president can be indicted, a president's obstruction of justice, which figured prominently in the impeachment of Richard Nixon and Bill Clinton, is whatever Congress says it is.
The current Congress, controlled by the president's party, has shown little interest in exploring the matter. That's unlikely to change unless Mueller finds a "there"—something more than the meta-crimes he has already revealed or might trick Trump into committing.
© Copyright 2018 by Creators Syndicate Inc.