San Francisco to Open Safe Drug Injection Sites by Summer
They will be privately funded and operated by nonprofits.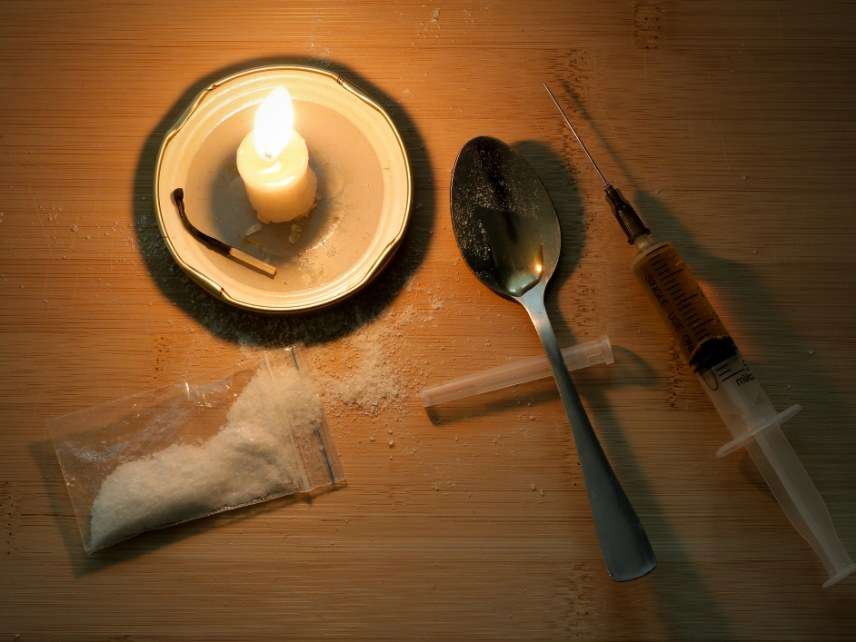 San Francisco may end up being the first city in the United States to open injection sites where drug addicts can shoot up safely.
Several other major cities are considering proposals. Seattle has been planning injection sites but has had to fight off a ballot initiative to try to stop them. San Francisco is now moving forward with plans to open two sites by July.
Barbara Garcia, director of the city's Department of Public Health, told the San Francisco Chronicle that facilities' operators would be selected from the small group of nonprofits that already operate needle exchange programs in San Francisco. The facilities will be funded from private sources, though Garcia declined to say where specifically the money will come from.
The private operations should ease some heartburn among people who don't like the drug war but aren't fond of the notion of using public dollars to subsidize drug use.
The reason the sites will be privately funded, Garcia explained, is to avoid any potential liability for the City of San Francisco, since the sites will be operating in defiance of state and federal law. San Francisco is already in the Department of Justice's crosshairs because of its status as a sanctuary city for illegal immigrants.
San Francisco has an estimated 22,000 intravenous drug users, and they often shoot up in public. City officials think 85 percent of those drug users would use an injection facility if they could. They also think this could potentially save the city $3.5 million in medical costs, given that it will be overseen by professionals and will hopefully reduce the need to call emergency responders.
Some lawmakers and prosecutors complain that allowing for drug injection facilities "normalizes" heroin use. But that ship has long sailed. Studies have shown that in practice, safe injection sites reduce overdoses and help marginalized users find access to health care, and that they do not lead to more drug use, drug trafficking, or crime. Other Western countries have opened such facilities; as overdose deaths climb, it's time America tried this option too.