Libertarian Party Achieves "Major Party" Status in New Mexico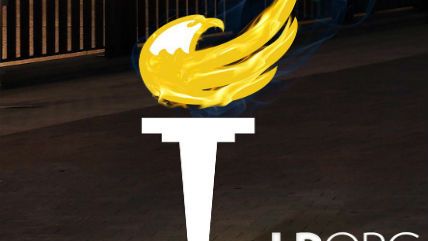 Thanks to a combination of native son and former governor Gary Johnson's extraordinarily high (for the Libertarian Party) 9.3 percent of the presidential vote in the state in 2016, and state Party registered membership reaching at least one-third of one percent of state voters (it is now at .62 percent, or 7,593), the Libertarian Party in New Mexico is now officially characterized as a major party just like the Democrats and Republicans in the state.
The Santa Fe New Mexican explains what this good news means in practical terms for the L.P.:

"The Libertarians had previously…had to collect a sometimes substantial number of signatures to get on the ballot….As a major party, candidates will still have to get signatures for the nomination process but not nearly as many, offering its slate easier access to the ballot. A candidate for U.S. Senate or governor, for example, would need at least 230 signatures from registered Libertarian voters."
According to state law for retaining that major party status, "A qualified political party shall cease to be qualified…if two successive general elections are held without at least one of the party's candidates on the ballot or if the total votes cast for the party's candidates for governor or president of the United States, provided that the party has a candidate seeking election to either of these offices, in a general election do not equal at least one-half of one percent of the total votes cast for the office…."
According to the New Mexico L.P.'s list of current New Mexico Libertarian candidates for office in 2018, no one is yet committed to running for governor with the L.P. in 2018. The state's filing deadline is looming, on February 6.
Two prominent state politicians in the past month announced their defection from the Democratic Party (Sandra Jeff, a former two-term state representative) and the Republican Party (Aubrey Dunn, a current state land commissioner). Both are reported by the L.P. to be seeking office as Libertarians this year, Jeff as secretary of state and Dunn as U.S. senator.
According to the national L.P. office, New Mexico now joins 22 other states (or the District of Columbia) in essentially having the same requirements for ballot access for the Libertarians as for the Democrats and Republicans. Those states are Alaska, California, D.C., Hawaii, Idaho, Iowa, Louisiana, Maine, Michigan, Mississippi, Missouri, Montana, Nebraska, New Hampshire, North Carolina, North Dakota, Oklahoma, South Carolina, South Dakota, Utah, Washington, and Wisconsin. (State election ballot access law is complicated and nuanced and singular, part of what makes running for office without the protective coloration of a major party such a pain.)
As reported at the indispensable Ballot Access News site, New Mexico's ballot access laws for non-major parties are among the most stringent in the nation. From 2016, a list of what states base ballot access on achieving certain percentages of the state vote for presidential candidates (or sometimes other statewide elections) for third parties.