You Are Not Entitled to Bring an Emotional Support Peacock on Your Flight
Therapy animals are not the same thing as service animals, and companies don't have to accommodate them.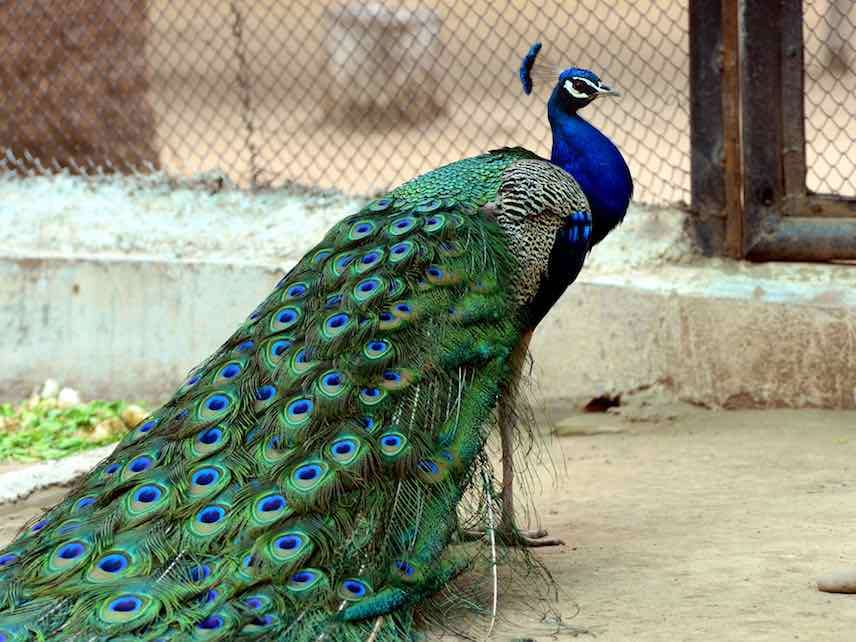 United Airlines employees recently stopped a passenger from boarding a flight with her emotional support animal in tow, because the animal was a peacock. Good for them—the emotional-support-animal-as-travel-buddy is an annoyance to other passengers, and of dubious therapeutic value, according to the relevant science.
"This animal did not meet guidelines for a number of reasons, including its weight and size," a United spokesperson said in a statement. "We explained this to the customers on three separate occasions before they arrived at the airport."
United is not the only airline standing athwart the therapy-animal craze and yelling stop; earlier this month, Delta officials announced stricter standards for passengers with fur, feathers, and scales, lamenting that "customers have attempted to fly with comfort turkeys, gliding possums known as sugar gliders, snakes, spiders and more."
It's true that the Americans with Disabilities Act requires companies to make accommodations for service animals. But service animals are different from emotional support animals—they perform a specific, well-defined function or task, like escorting a blind owner, or providing warning when an owner is about to have a seizure. "A person with depression may have a dog that is trained to remind her to take her medication," the ADA's website explains, but "animals that provide comfort just by being with a person" are not service animals. You can stick an adorable I'm-a-therapy-animal costume on your pooch, but this does not obligate anyone else to take your claim seriously. (Not under federal law, at least—local authorities may feel differently.)
This lack of official, legal recognition for comfort animals is perfectly justified. Regardless of how indispensable a passenger might believe her therapy peacock to be, the science on emotional support animals is decidedly mixed. According to The Washington Post:
A recent literature review by Molly Crossman, a Yale University doctoral candidate who recently wrapped up one study involving an 8-year-old dog named Pardner, cited a "murky body of evidence" that sometimes has shown positive short-term effects, often found no effect and occasionally identified higher rates of distress.
It's easy to see why bringing a peacock—or even just a dog—onto a plane might be more likely to provoke stress than to alleviate it. These animals aren't necessarily trained, might not behave themselves during the flight, and could distract or upset other passengers.
The increasing popularity of therapy animals appears to track with a greater public willingness to talk about mental health, particularly among young people. Many college students now claim they have PTSD; sometimes, because of the toll their activism takes on their mental health, they claim. Some schools are making allowances for students who want therapy animals—and that's fine. But it would be wrong to require public accommodation of therapy animals, at least until researchers produce more compelling evidence of their benefits. That goes double for airlines and triple for peacocks.
(I say all this as the proud owner of two adorable Yorkies.)