A Year After Reforms, Virginia Still Suspends Nearly 1 Million Driver's Licenses For Court Debts
That's one out of every six licensed drivers in the state.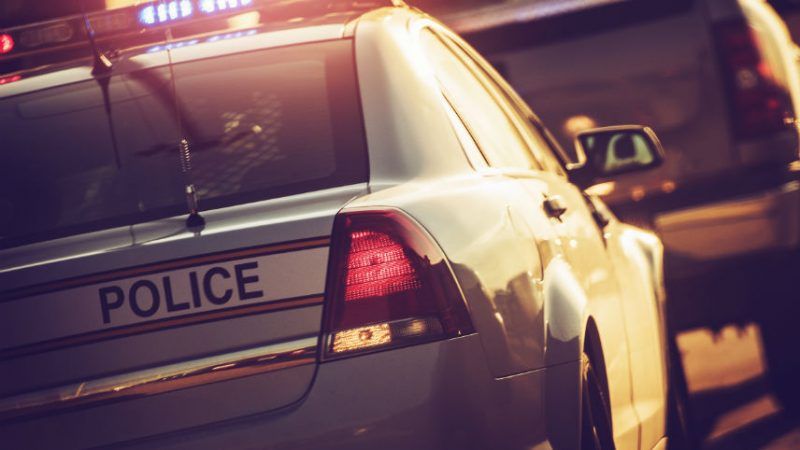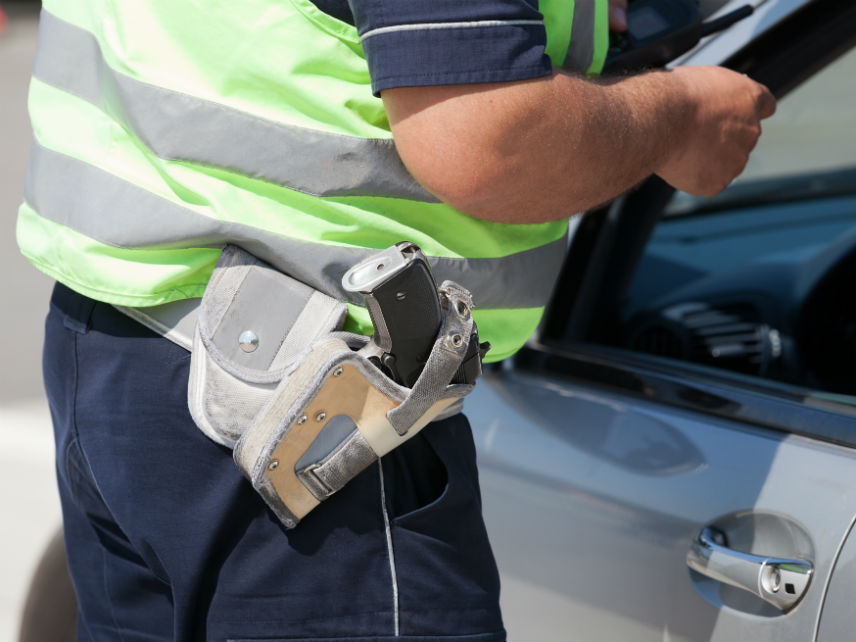 Last February, the Virginia court system announced big changes to its rules to keep poor residents from having their driver's licenses suspended simply because of their inability to pay court fines and fines. But a year later, nearly 1 million Virginians—one out of every six licensed drivers in the state—still have suspended licenses for unpaid court debts, according to a new report released Wednesday.
"It appears that these reforms have done little, if anything, to stem the breathtaking current of Virginians losing their licenses," the report by the Legal Aid Justice Center, a Virginia-based legal aid group, concludes.
The Legal Aid Justice Center found that, as of December 2017, nearly one million Virginians had their driver's licenses suspended at least in part due to court debt, and nearly two-thirds of those—638,003—were suspended solely for unpaid court debts.
Civil liberties groups argue that using license suspensions to punish people for unpaid court debts is both unfair and illogical: It deprives them of the means to get to work to pay off their debt and forces many to make the choice between losing their jobs or driving on a suspended license, which carries another stiff fine.
The Legal Aid Justice Center filed a federal class-action lawsuit last year arguing Virginia's policy was unconstitutional. That suit was dismissed on procedural grounds, but the U.S. district court judge in the case wrote that the state's practice of suspending licenses without determining ability to pay "may very well violate Plaintiffs' constitutional rights to due process and equal protection."
Robert Taylor, a 28-year-old Virginia resident whose license had been suspended, told Reason in an interview last year that he was buried under a small mountain of debt from repeated fines, unemployed, and unable to find a new job because of his lack of mobility.
"It's kind of like my feet are cut off," Taylor said. "I can't get anywhere. I want a job. I'll see a job, and when I find one I'm qualified for—I know I could run that store so well—but I can't get to it. Public transportation just isn't there. The bus will bring you in, but it won't take you back out. The only way to do it is to hopefully know someone who will give you a ride. So many of my friends have gotten traffic tickets that they've moved closer to town."
In response to growing criticism, the Virginia Supreme Court announced that it would require lower courts to offer deferred or installment payment plans to defendants who couldn't afford imposed fines and fees.
Wednesday's report says, though, that its review of 116 general district courts found that "not one gives any indication of how it evaluates ability to pay, and correspondingly, the inability to pay."
"Most alarmingly, significant numbers of courts fail to consider debtors' financial situations or provide low-income debtors with alternatives to rigid payment plan terms," the report continues. "The results can be devastating for individuals and their families forced to pay beyond their abilities."
Virginia is not the only state in which fines from small infractions have left large numbers of people unable to drive legally. At least seven other states suspend licenses for unpaid court debts, a 2010 Brennan Center report found. California has suspended more than 4 million licenses for unpaid fines, according to a 2015 report by the Lawyers Committee for Civil Rights of the San Francisco Bay Area.
In December, a federal judge ruled that Michigan's driver's license suspension policy likely violated due process and enjoined the state from enforcing it. And last October, a federal judge reinstated the licenses of two Tennessee residents who are part of a class action lawsuit challenging the state's policies.
Since the Justice Department released a 2015 report on Ferguson, Missouri's rapacious use of fines and fees as a revenue source, the issue has been in the national spotlight. In a 2015 "dear colleague" letter, Vanita Gupta, the former head of the Justice Department's Civil Rights Division, wrote that "state and local courts are encouraged to avoid suspending driver's licenses as a debt collection tool, reserving suspension for cases in which it would increase public safety."
"Research has consistently found that having a valid driver's license can be crucial to individuals' ability to maintain a job, pursue educational opportunities, and care for families," Gupta wrote. "At the same time, suspending defendants' licenses decreases the likelihood that defendants will resolve pending cases and outstanding court debts, both by jeopardizing their employment and by making it more difficult to travel to court, and results in more unlicensed driving."
The Justice Department under the Trump administration has since rescinded that guidance.