Doctor With Permanent Residency and American Wife, Daughter Who Immigrated From Poland as a Kid Faces Deportation for 26-Year-Old Misdemeanors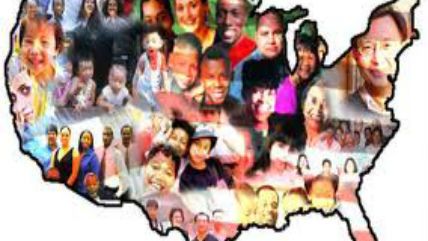 Lukasz Niec was brought to the U.S. as a three-year-old, a refugee from Poland's oppressive then-communist government. Now 43, Niec's a permanent resident with a green card and an American wife, daughter, and stepdaughter. He works as a doctor specializing in internal medicine for Bronson HeathCare in Michigan.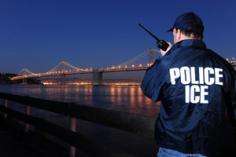 But the Immigration and Control Enforcement (ICE) agency in the Department of Homeland Security arrested him last week and he may be deported to a country whose language he doesn't even know.
Why? Because of two old criminal convictions, USA Today reports, with Niec's being taken into custody the result of "two misdemeanors from 26 years ago — malicious destruction of property under $100 in January 1992, and a few months later receiving and concealing stolen property over $100. Niec was 17 at the time, and the youthful offender proceeding allowed young first offenders to avoid a criminal record if they stayed out of trouble. But ICE is a federal agency, and family members complained that Niec did not know that the agency was not bound to honor the agreement, the family says."
More recently Niec's had trouble with the law in 2008 over a drunk driving conviction for which he served probation and had the conviction set aside, and a 2013 domestic violence trial in which he was found not guilty.
But mostly he's been a medical professional and nothing in his record indicates a threat to American civic order such that ICE should be eating up public resources bothering with him and harming his family and the people he serves as a doctor. It's one more example of the pointless cruelty of immigration law enforcement. As Washington Post notes, "under previous administrations, immigration authorities have often let low-level offenders off the hook, prioritizing the deportations of violent criminals…But the Trump administration has issued sweeping new guidelines expanding the range of immigrants that count as high priority for deportation, including low-level offenders, and those with no criminal record — regardless of how long they have lived in the country."
Niec has made himself an integral part of his home state's medical profession. As MLive reports:
"He's an excellent citizen, an excellent physician. He's well respected and well liked," colleague Penny Rathburn said. "He's not a threat to our society."

Several colleagues wrote letters addressed to an immigration judge in support of Niec. They were being printed on Bronson letterhead Friday to be sent out, Rathburn said.

"The consensus about his character is overwhelming with no single complaint I have ever heard from anyone over 10 years," Kwsai Al-Rahhal, M.D. wrote.

"He is loving, caring and respectful. I have seen how he treats my own family and my kids love 'uncle Lucas.'….

Another colleague, Jose Angelo L. De Leon, M.D., called Niec an inspiration and a mentor. Niec stepped up to work extra hours during shortages, he wrote.

"I cannot say enough about his work ethic and his service to our community," he wrote.
For more on citizen reaction to the Trump-era deportation wave, see Shikha Dalmia's informative and infuriating February Reason cover story.