Trump Denies 'Shithole Countries' Comment, Drama Around 'Shitty Media Men' Still Rages, Tampa Passes Creepy Bathhouse Law: A.M. Links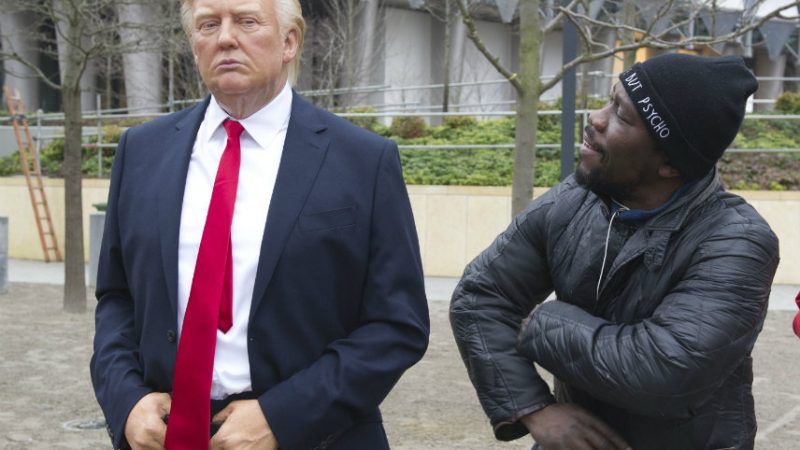 (I-Images/ZUMA Press/Newscom)
I-Images/ZUMA Press/Newscom

President Trump is now insisting that he didn't call African and Caribbean nations "shithole countries" during a meeting on immigration policy, as reported.
The language used by me at the DACA meeting was tough, but this was not the language used. What was really tough was the outlandish proposal made—a big setback for DACA!

— Donald J. Trump (@realDonaldTrump) January 12, 2018
Former Mexican President Vincente Fox responds:
.@realDonaldTrump, your mouth is the foulest shithole in the world. With what authority do you proclaim who's welcome in America and who's not. America's greatness is built on diversity, or have you forgotten your immigrant background, Donald?

— Vicente Fox Quesada (@VicenteFoxQue) January 11, 2018
Follow us on Facebook and Twitter, and don't forget to sign up for Reason's daily updates for more content.