Vermont Is About to Become the Ninth State to Legalize Recreational Marijuana
The governor has indicated he will sign a bill approved today.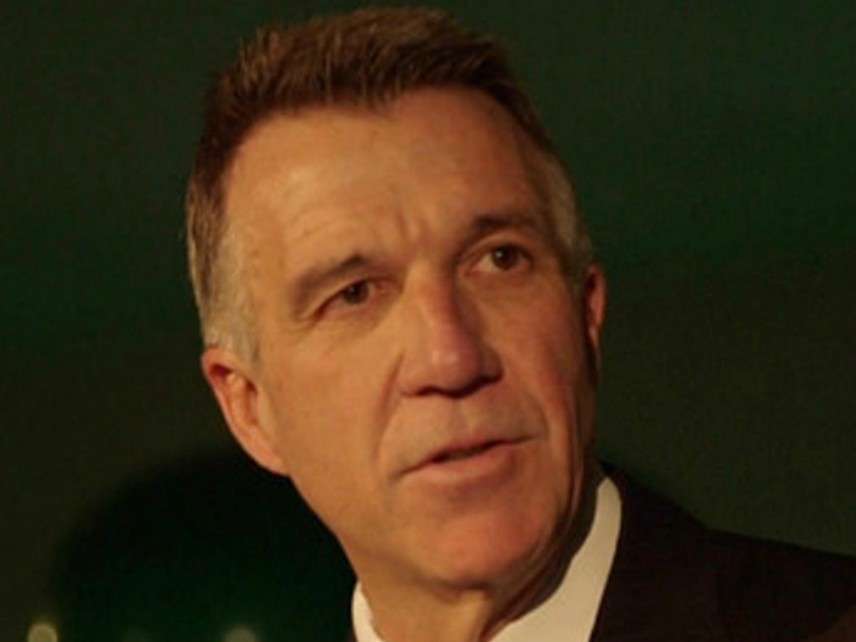 Vermont will become the ninth state to legalize marijuana for recreational use if Gov. Phil Scott signs a bill that was approved today by the state Senate, which he has indicated he will do. The bill, which takes effect in July, will make Vermont the first state to allow recreational use through the legislature rather than a ballot initiative.
H. 511, which the state House of Representatives passed last week, allows adults 21 or older to possess up to an ounce of marijuana (currently a civil offense punishable by a maximum fine of $500) and grow up to six plants, two of them mature, per household. Growers also may keep at home whatever quantity of marijuana those plants produce. Growing one or two plants is currently a misdemeanor, while growing more than that is a felony. H. 511 retains civil and criminal penalties for people who exceed the limits on possession and cultivation or who provide marijuana to anyone younger than 21.
Vermont joins Alaska, California, Colorado, Maine, Massachusetts, Nevada, Oregon, and Washington in legalizing nonmedical use of marijuana. Unlike the legalization initiatives in those states, Vermont's law does not allow commercial production and distribution for the recreational market. Scott, a Republican elected in 2016, has appointed a commission to study that issue.
Meanwhile, Scott said in December, he is on board with allowing personal use and home cultivation, which he called "a libertarian approach." He supported a similar plan last spring, but it was stymied by Republicans in the House, which, like the Senate, is controlled by Democrats. "I made that commitment," Scott told Vermont Public Radio. "That was something that I was comfortable doing."
The bill's passage comes less than a week after Attorney General Jeff Sessions rescinded guidelines that discouraged U.S. attorneys from targeting marijuana growers and distributors who comply with state law. "Now that yet another state has rejected marijuana prohibition," said Matthew Schweich, interim executive director of the Marijuana Policy Project (MPP), "there is even more pressure for Congress to take action to prevent any federal interference from Attorney General Jeff Sessions. It's time for the federal government to respect the authority of states to determine their own marijuana policies."
MPP says "the Connecticut, Delaware, Illinois, Maryland, New Hampshire, New Jersey, and Rhode Island legislatures are expected to seriously consider making marijuana legal for adults this year as well." New Jersey's new governor, Phil Murphy, campaigned on a promise to legalize marijuana.