Philly Cop Fatally Shoots Unarmed Man Sitting on Sidewalk After Chase, Crash
It's the officer's second shooting in ten months.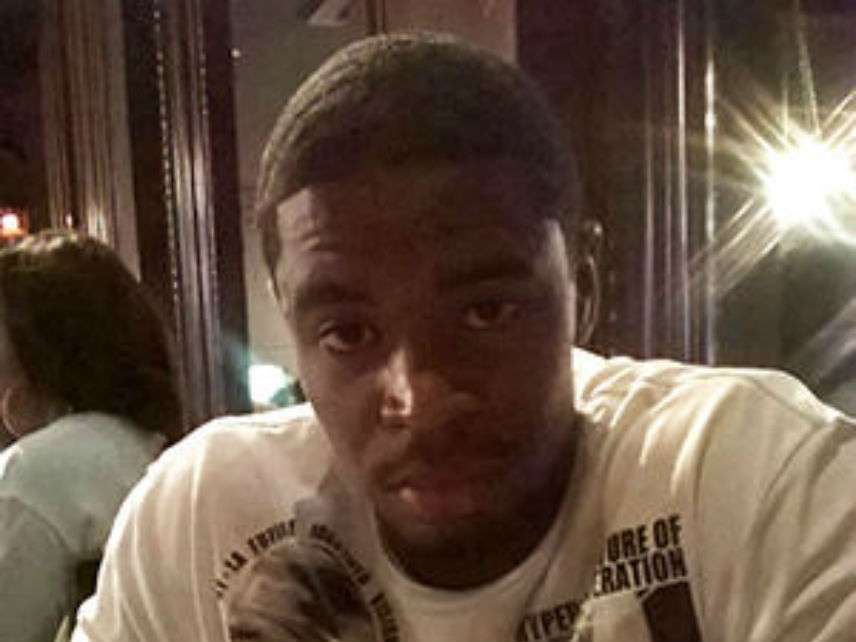 A Philadelphia police officer has shot and killed an unarmed man who was sitting on a sidewalk. Police say the man had been driving a vehicle "sought in connection with a homicide investigation," but they now say he was not a suspect in the homicide, NBC 10 reports.
This was Officer Eric Ruch Jr.'s second shooting in less than a year. As before, he has been placed on administrative leave while an investigation is conducted.
Ruch's latest victim is Dennis Plowden, who police say sat on the sidewalk after a "brief police chase." When the cops found him, he had crashed his car into a number of parked vehicles. A female passenger in his car was later taken to the hospital for abrasions.
Ruch shot Plowden once, claiming the man was reaching into his pocket. No gun was found on Plowden, in his car, or on the scene.
Police claim that Plowden drove off after being stopped by cops. According to a police statement, Plowden "accelerated the Hyundai, striking the passenger door of the police vehicle, and contacting the officer [who was exiting his patrol car]."
Given that police officers generally pull up behind a subject they're pulling over, it's unclear how or why the officer in question placed himself in harm's way.
Police did not publicly release the results of the last investigation of a Ruch shooting, which they say involved a suspected drug dealer. (The dealer survived.) Police claimed to have found a stolen gun at the scene then, but a police spokesperson could not offer NBC 10 any details on what the investigation revealed.
We know Ruch was sent back to the streets because he's found himself in trouble again. It remains to be seen whether this investigation will be any different, although Philadelphia's new district attorney, the former criminal defense and civil rights attorney Larry Krasner, has promised to hold cops to account for misconduct.