New London, Connecticut, Prosecutes Local Artist for Bamboo It Deems a Blight
Carlos Carrion has been growing bamboo in his yard for three decades; suddenly it's a crime.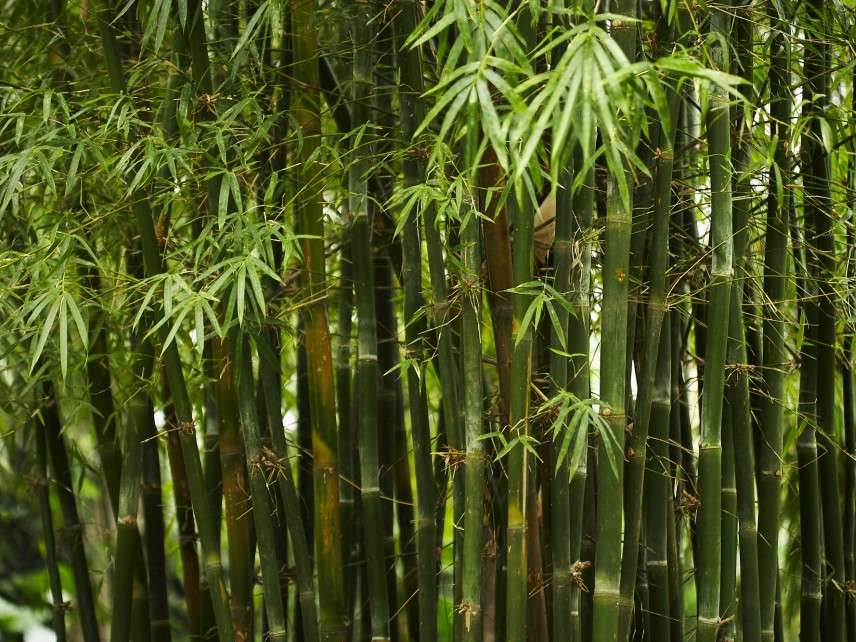 Carlos Carrion, an artist who lives in New London, Connecticut, has been growing bamboo on his property for 30 years. Only recently has the city deemed it a crime. Depending on whom you ask, the city's sudden concerns about Carrion's bamboo patch stem from his failure to maintain it properly or from his outspokenness as a critic of eminent domain abuse and arbitrary land use regulation.
Carrion was an opponent of the misbegotten redevelopment plan that led to the 2005 Supreme Court decision in Kelo v. New London, which upheld the use of eminent domain to condemn homes that supposedly stood in the way of an economic revival that never materialized. More recently, he has turned his attention to the city's blight ordinance, which authorizes criminal fines of up to $250 a day as well as civil fines of up to $100 a day.
Carrion defended Maggie Redfern, deputy director of the Connecticut College Arboretum in New London, who was accused of creating blight by designing an "ecological landscape" featuring native plants in her yard. A blight hearing officer sided with Redfern, declaring her yard "exactly the opposite of a 'neglected or abandoned property.'"
Carrion has had less success defending his bamboo grove, which he says he keeps as a memorial to the Vietnam veteran who gave him the original plants. "I eat it, construct furniture…it's a home for the birds," he said at Redfern's blight hearing. "The bamboo I grow is not invasive. I maintain the plants. It stays within the perimeter of my property, and yet it's considered to be a blight?"
The city deems the bamboo a blight under Section 302.4 of the New London Property Maintenance Code, which prohibits "all grasses, annual plants and vegetation," aside from trees, shrubs, and "cultivated flowers and gardens," that are more than 10 inches high. Because the city says Carrion has failed to comply with the code after repeated warnings, he has been hit with $13,500 in fees and civil penalties, and the cost will climb higher if the criminal prosecution is successful.
Carrion's lawyer, former New London Mayor Daryl Finizio, argues that the bamboo grove does not actually violate the property maintenance code, presumably because it qualifies as a cultivated garden. Carrion says he keeps the plants trimmed back so they do not invade other people's property, a point the city seems to dispute. According to the city's complaint, "Carrion's entire lawn is covered with a thick growth of bamboo, the height of which extends at least 20′, extending above the power lines. The bamboo has also crept into the yard of other homes and was coming into contact with power lines themselves. The bamboo is so thick, it's nearly impossible to traverse through."
Impingement on neighbors' property and entanglement with power lines are legitimate issues that could be addressed by trimming the plants. But the sheer height, breadth, and density of the bamboo seem like purely aesthetic concerns. Whether Carrion's plants constitute a cultivated garden or a bunch of weeds is in the eye of the beholder.
Finizio suggests Carrion's prosecution is punishment for his activism. "It seems inexplicable that suddenly Carlos Carrion and his bamboo have become public enemies No. 1 of the City of New London," he told The Day, a local newspaper. "My client also believes that as an outspoken critic of eminent domain during those public debates in our city, and because of his outspoken involvement in other city blight cases, that he is being targeted in a retributive way by the City of New London."