Fort Worth Police Sgt. Fired After Punching and Tasering of Domestic Dispute Victim
Naturally, a police union worries this will have "a chilling effect" on cops' ability to do their jobs.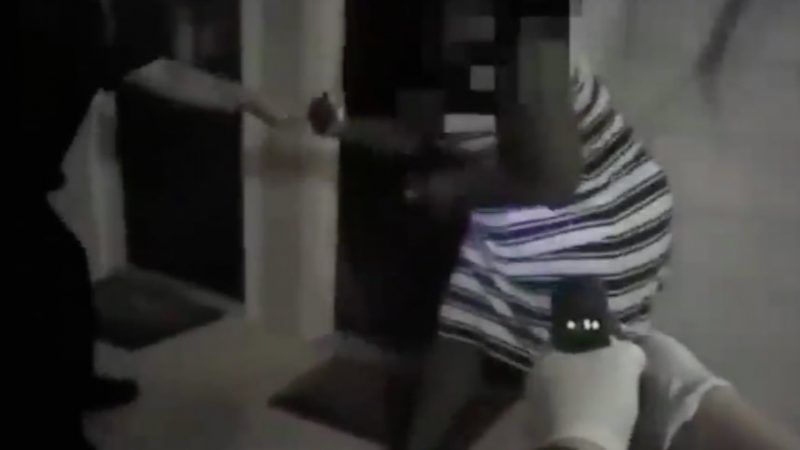 (screenshot from FWPD video via Houston Chronicle/Facebook)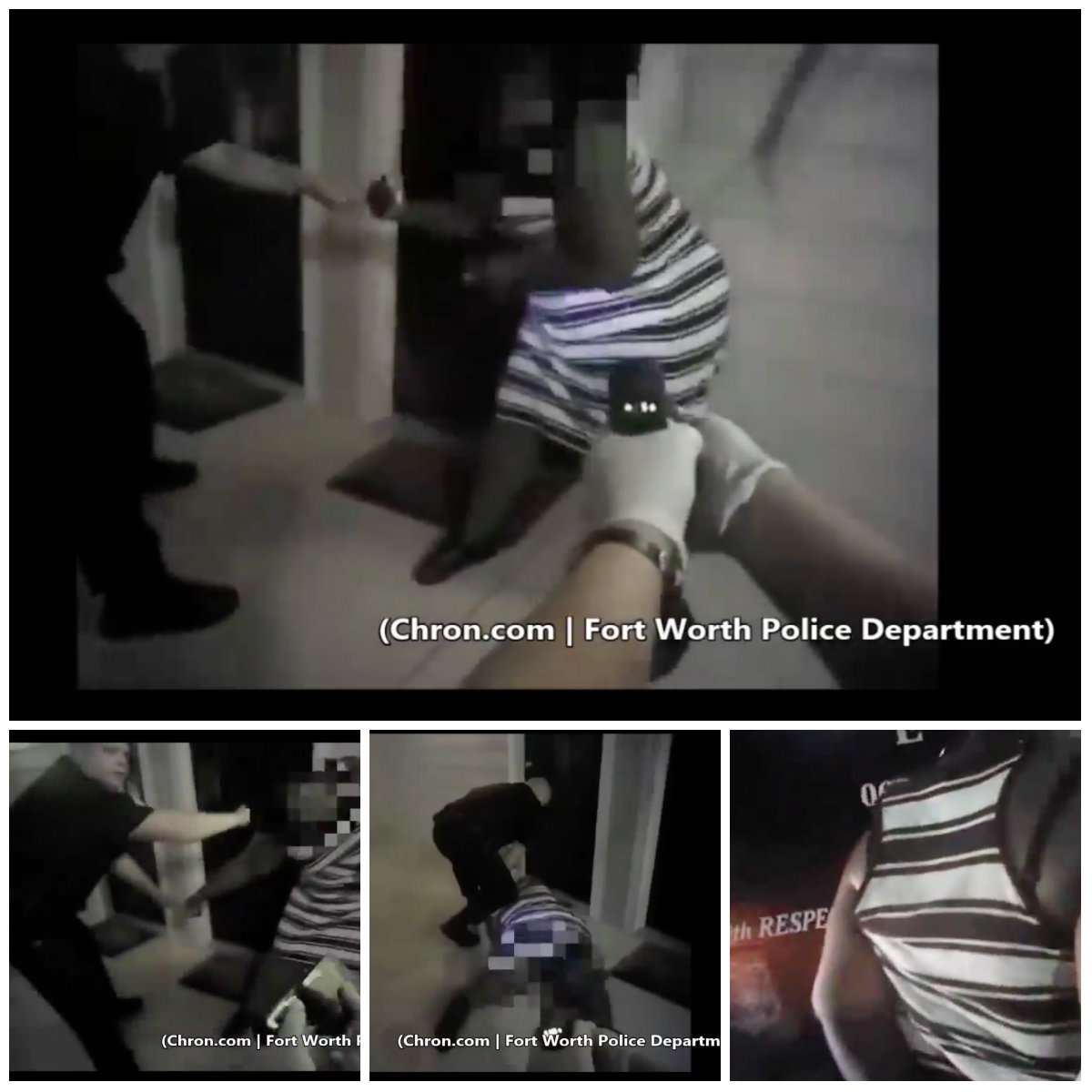 In what passes as a feel-good policing story these days, the Fort Worth Police Department (FWPD) has fired an officer who punched a domestic dispute victim in the throat and ordered a subordinate to Taser her.
The victim, 29-year-old Dorshay Morris, had called 911 and told a dispatcher that her boyfriend was at her apartment in a drunken rage and was vandalizing her car. Morris told the dispatcher she may have to stab him to "defend myself."
When rookie officer Maria Bayona arrived on the scene, her partner took the boyfriend into custody and she began to press Morris for more details about their dispute. In a police report, Bayona wrote that Morris grew "evasive" and "upset" as she questioned her and was "uncooperative" when asked if she had a knife. At some point during this, Sgt. Kenneth Pierce, a 22-year veteran of the department, showed up.
Video from the incident shows Morris admitting to having a knife in her purse and handing the purse over to the officers so they could search it. She sounds annoyed, but calm. But when Pierce and Bayona begin pressing her for personal information and her driver's license, she declines. There's "no point in calling y'all if y'all gonna do all this," she tells them, complaining that she's being treated like a suspect when she hadn't done anything wrong.
Pierce tells her that she needs to hand over her ID or she's going to jail. Bayona can be seen grabbing Morris by the arm and attempting to handcuff her, but Morris pulls away before the second cuff can be locked. Video action becomes unclear for a few moments as both officers begin to grab at Morris.
Morris "immediately began to pull away from me in an attempt to break the grip," Pierce would write in his account of the arrest. So he decided to punch her in the throat—or, as he put it, "delivered one strike toward the brachial plexas area" of Morris' neck.
Pierce proceeded to grab her by the arm, hair, and head and pin her up against the wall. (This "front take down" was a standard move taught by the FWPD, the department's use-of-force expert would later report.) He then ordered Bayona to Taser the woman, an action he justified in his report by noting that the unlatched handcuff on Morris' wrist "could have severely injured either Officer Bayona or myself."
After reviewing the officers' body cam footage, Internal Affairs concluded that Pierce "initiated an unnecessary physical confrontation" with Morris. Since he "no basis" for arresting her, "any force used to apply handcuffs was unreasonable," investigators determined. Pierce was found guilty of neglect of duty, failure to supervise, and violating his unit's use-of-force policy.
On Monday, Fort Worth Police Chief Joel Fitzgerald announced that Pierce would be fired. "I'm confident that everyone who sees this video…will agree [Pierce's] response and subsequent behaviors are absolutely unacceptable," Fitzgerald said.
Fitzgerald described the footage as "eerily reminiscent" of the arrest of Jacqueline Craig and her daughters last December after Craig called for help in a dispute with a neighbor, the disturbing footage of which went viral. In that case, the arresting officer was found guilty of using excessive force and was suspended for 10 days. Craig's lawsuit against the city seeking damages will likely go to federal court soon, according to the Fort Worth Star-Telegram.
Morris is currently looking for legal representation. After being beaten and tased by Pierce and Bayona, she was charged with resisting arrest and with aggravated assault with a deadly weapon. The charges would later be dropped, but not before Pierce spent five days in jail. "I've been trying to get an attorney since then," she told the Star-Telegram.
Unsurprisingly, the president of the Fort Worth Police Officers Association has been speaking out against Pierce's firing. "The facts of this case do not add up to a termination," association president Rick Van Houten said at a December 19 press conference. He claimed that Pierce and Bayona, who is still under investigation, had not received full information about the 911 call and only heard that Morris was going to stab someone.
Van Houten released a report from the FWPD's use-of-force expert finding that Pierce's decision to arrest and Taser a distressed crime victim is "well within the FWPD Use of Force policy and falls in line with what is commonly taught to both recruits and incumbents."
What that suggests to those of us who aren't authoritarian thugs is that perhaps FWPD needs to rethink its use-of-force policies and training. But Van Houten is worried that Pierce's effect will now have a "chilling effect" on other officers' ability to do their jobs.