Video: Michigan Cop Holds 11-Year-Old Girl at Gunpoint, Handcuffs Her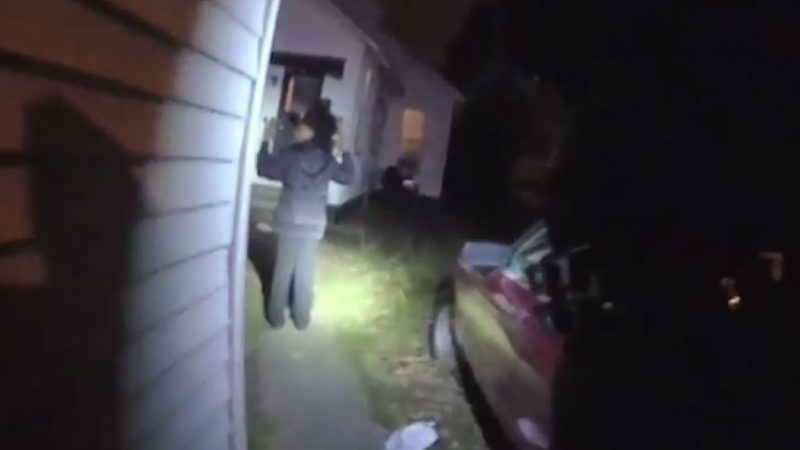 Body camera footage shows a cop in Grand Rapids, Michigan, pointing a gun at an 11-year-old girl, Honestie Hodges, and then handcuffing the screaming child.
Police Chief Dave Rahinsky said at a press conference that the video made him "physically nauseous" and represented "a discredit to the way the community is being served."
The police department has opened an internal investigation into an incident, but it has not identified any of the officers involved. One of them can be heard on the video telling the girl to "quit crying."
Watch the video below:
Police say they received permission to search the girl's home—they were looking for her aunt, Carrie Manning, who had allegedly stabbed her younger sister a few blocks away. She wasn't found in the home.
"We need to look at everything, from our hiring to our training to our supervision," Rahinsky said at the press conference. "What we're going to look at is when is it appropriate for discretion to override practice and protocol in dealing with an 11-year-old.
"If an officer can point to policy, or can point to training, or point to hiring and say, 'This is what I was told, this is how I was taught, this is consistent with practice,' then we've got a problem," he continued. "And what I just said is accurate. We do have a problem.
"As an agency, we're going to have some tough conversations that include the community," he added.
Even in this apologetic mode, Rahinsky is falling back on familiar excuses for police misbehavior. How many "conversations" can you have? How often can you respond to misconduct by proposing more training?
WOOD-TV notes that Rahinsky "recognizes [what] it's like in the heat of the moment and dealing with the unknown." These are popular non-sequiturs. Cops don't crack the top 10 most dangerous jobs in America, but police apologists from the president of the U.S. down to the local union boss create the impression that few careers are as dangerous as law enforcement.
With that mindset, pointing a gun at a child might make perfect sense. That mindset has to change.