Tampa Bathhouses Become Latest Target of Sex-Trafficking Panic
The city council is considering a mammoth package of new rules that threaten Tampa bathhouses and those who visit them.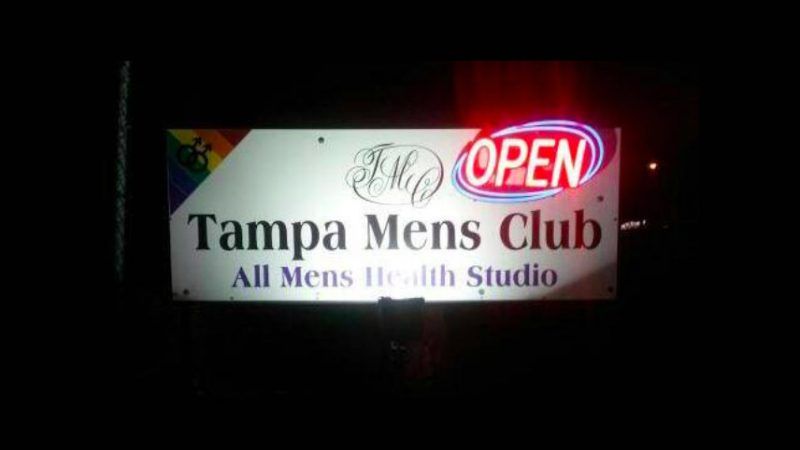 (Tampa Men's Health Club/Facebook)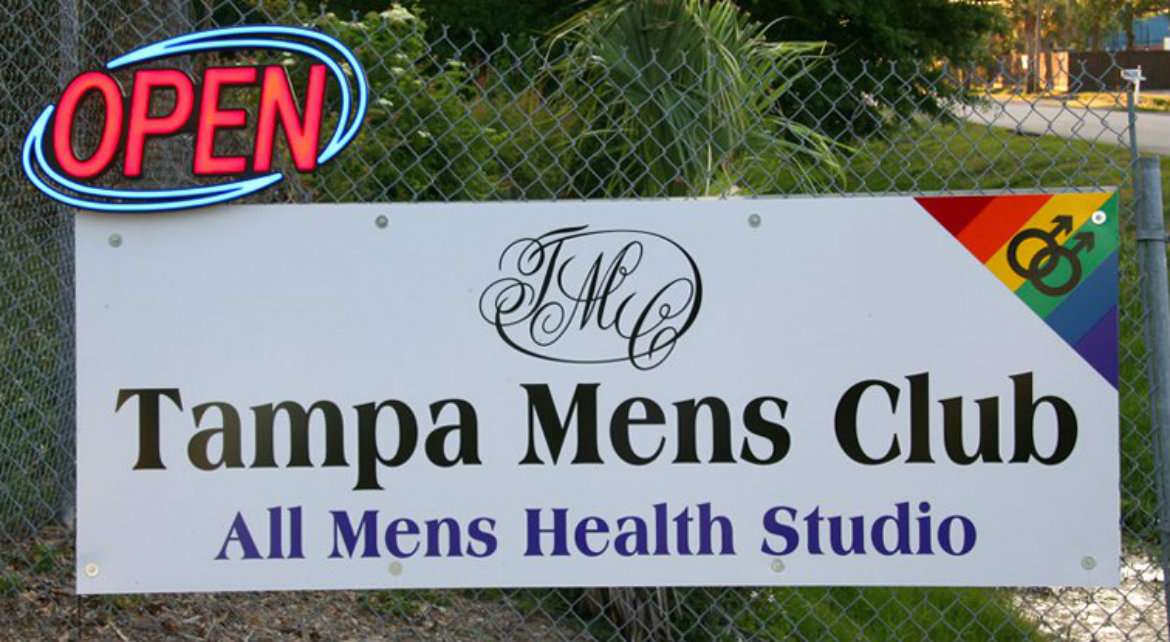 Three sex-trafficking victims told their stories in a dramatic Tampa City Council meeting yesterday. The purpose of the testimony was to get support for a new city ordinance on bathhouses—a mammoth package of new occupational licensing requirements, record-keeping mandates, limits on hours of operation, and other rules.
Problem: None of the victims who testified said they'd been exploited at a bathhouse. Indeed, local lawmakers failed to offer any evidence at all that sex trafficking is an issue at Tampa's bathhouses.
In saner times, people might point out that this testimony amounts to an emotional ploy to conflate these establishments with horrific violence. But "sex trafficking" has become such a magic invocation that politicians can use it to pass just about anything, no matter how unrelated to the law's professed purposes.
In this case, the city is using the specter of sex trafficking to collect new fees, take more control over local entrepreneurs, and make it much easier to shut down businesses they don't like. And they had ample help from the D.C.-based Polaris Project, which receives massive amounts of federal funding to undertake questionably beneficial trafficking projects.
"Polaris has been working with the City of Tampa on this draft ordinance to figure out what needs to be updated," reported 10 News Tampa. "They've also been flying in from Washington for the past eight months to attend each city council meeting on cracking down on these parlors."
"Rochelle Kahoon with Polaris…says this updated ordinance will no doubt run these parlors off," 10 News continued. "Members of Polaris also brought the website 'Rub-maps' to the attention of Tampa council members. It's a website where users can share feedback on massage parlors that offer sex."
Again, it's unclear how the evidence presented—reviews of erotic massage parlors—relates to bathhouses in Tampa, other than that Polaris is trying to make that link. Tampa has entirely separate regulations regarding massage therapists and parlors. While the new ordinance could target some ambiguous area "spas" by counting them as bathhouses, the regulations would mainly apply to the combination sauna, gym, and social clubs that are a fixture of Tampa's gay scene.
Complying with all the new rules would be a huge burden on these small businesses. Even if they manage to stay afloat under the new regime, setting up so many hoops all but ensures that city authorities can find some code violation if they go looking for one—while giving them a new mandate to go looking all they want. Enforcement of the rules would fall to Tampa police, the Department of Planning and Development, and the Department of Neighborhood Empowerment, with violations punishable by a fine of up to $500 and/or imprisonment for up to 60 days. Enforcers could drop by for random inspections up to four times per year.
Among other things, bathhouses would be forbidden from staying open past 10 p.m., keeping signs lit after closing, or allowing customers to enter through more than one front-facing entrance. Managers and owners at bathhouses would have to take a "human trafficking and prostitution awareness course" and apply for a new permit every year, subject to police and city approval and a clean criminal record. Any employee who was present in a room where customers were dressing or undressing would be guilty of sexual misconduct.
Tampa's original bathhouse regulations were written in the 1980s. The new draft regulations were approved by the Tampa City Coucil on Thursday, and the bill will get its first reading on December 21. It must pass two readings to be approved.