A.M. Links: Republican National Committee Backs Roy Moore, Trump's Political Advisers 'Concerned About the Legal Advice He Is Receiving,' SCOTUS Hears Gay Wedding Cake Case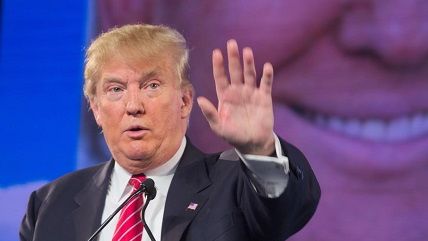 Todd Kranin

The Republican National Committee is now backing Roy Moore in the Alabama special election.

Former Republican National Committee Chair Michael Steele: President Trump's "refusal to acknowledge [that he] just endorsed an alleged pedophile for the sake of 'a vote' tells me Roy Moore will be a Trump Puppet and America no longer has a moral compass under [Trump's] 'leadership'."
"The brazen assertion Monday by one of President Trump's lawyers that a president cannot be found guilty of obstruction of justice signaled a controversial defense strategy in the wide-ranging Russia probe, as Trump's political advisers are increasingly concerned about the legal advice he is receiving."
Another woman has come forward with a sexual misconduct accusation against Rep. John Conyers (D-Mich.).
The U.S. Supreme Court will hear oral arguments today in Masterpiece Cakeshop, Ltd. v. Colorado Civil Rights Commission.
At least person has been killed and thousands have been forced to evacuate by raging wildfires in southern California.
Follow us on Facebook and Twitter, and don't forget to sign up for Reason's daily updates for more content.