Permissionless Biotech Crop and Livestock Innovation
The USDA just dumped Obama administration's proposed ridiculous biotech crop regulations; the FDA should quickly follow suit.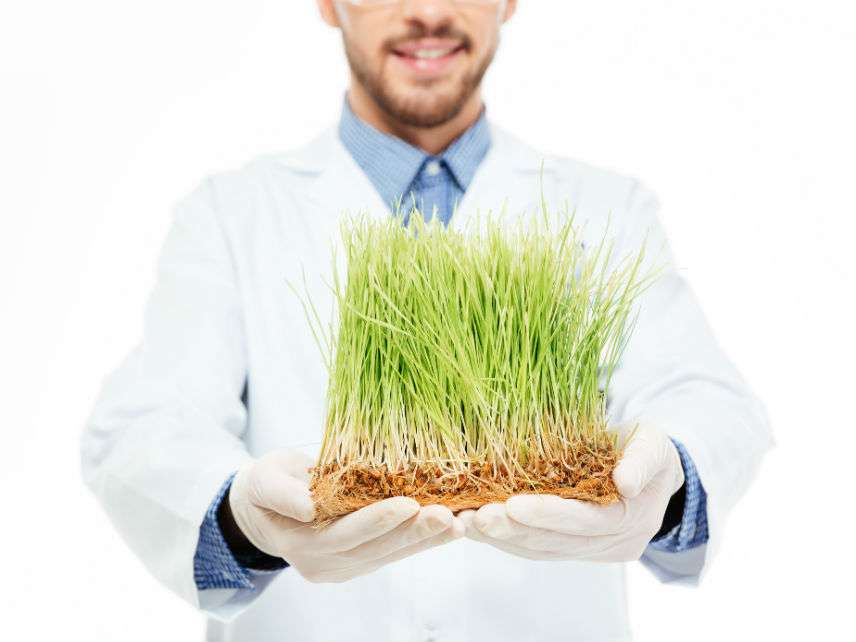 Obama administration minions issued drafts of biotech crop and livestock regulations just two days before they left office last January. They were apparently motivated by their worry that genetically improved crops and livestock created using precise new genome-editing techniques like CRISPR would escape government oversight.
There is good news. The USDA has now withdrawn these proposed regulations. The FDA should immediately follow suit and withdraw the scientifically indefensible regulatory proposals submitted by the Obama Administration. As I reported earlier:
Treating each version of new improved livestock as a drug is really bad news for developers and consumers, since it takes years for a new drug to get through the FDA process at an average cost of more than $1 billion. Consider that it took the agency 20 years to approve the Aquabounty salmon that was genetically engineered simply to grow faster.
The proposed USDA regulations were designed to change the way the agency approves genetically engineered plants and the draft FDA rules would subject genetically improved livestock to the same onerous process required to get the agency's permission to market new animal drugs. On the face of it, the precision of new genome-editing techniques would seem to call for less, rather than more regulation.
The Obama administration proposed that breeders of gene-edited plants submit their new varieties to the USDA for pre-approval. Waiting on agency decisions would very likely slow down the process of developing new biotech crops even more.
Under the Obama administration's proposed rules, the FDA would have required pre-approval of genetically improved livestock like Holstein dairy cows engineered to contain the same gene for hornlessness found naturally in Angus beef cattle. Since that gene in Angus cows harms no one, it wouldn't hurt anyone if it were in Holstein cows. So why should breeders have to beg FDA permission to sell hornless Holsteins?
Why should breeders have to get regulatory permission at all to sell genetically engineered crop varieties or livestock? Breeders have for nearly 100 years been inducing genetic changes in plants by bathing them in caustic chemicals or blasting them with gamma rays to create hundreds of new crop varieties. The Mutant Variety Database run jointly by the Food and Agriculture Organization and the International Atomic Energy Agency lists more than 3,000 commercially available crop varieties created using mutagenesis. None of these mutated crop varieties required regulatory approval before their developers could introduce them into the marketplace. Why should crops created using vastly more precise biotech genome-editing need regulation?
Animal welfare issues might arise in the cases of gene-edited livestock, but otherwise there is no scientific justification for regulating them as "new animal drugs."
The FDA should speedily follow the USDA's salutary lead and withdraw the draft biotech regulations that the Obama administration left behind at that agency. Both agencies should step back and adopt the principle of permissionless innovation with respect to modern biotechnology.
Mercatus Institute fellow Adam Thierer defines this as "the notion that experimentation with new technologies and business models should generally be permitted by default." He adds, "Unless a compelling case can be made that a new invention will bring serious harm to society, innovation should be allowed to continue unabated and problems, if they develop at all, can be addressed later."
Since there is no such compelling case against advanced biotechnology, both agencies should radically reduce the amount of regulation that they currently impose on the development and deployment of modern biotech crops and livestock.