Tonite: Watch Debate About Free Trade with Don Boudreaux and Rick Manning
New Soho Forum debate will be streamed on Facebook Live. Viewers can ask questions, vote on winner!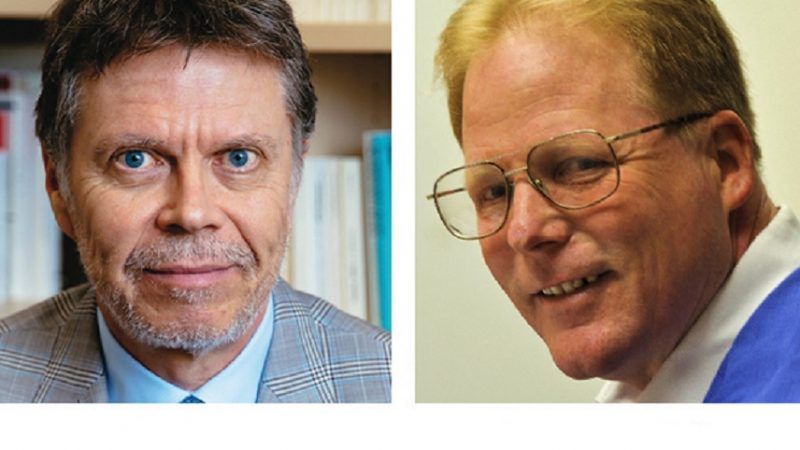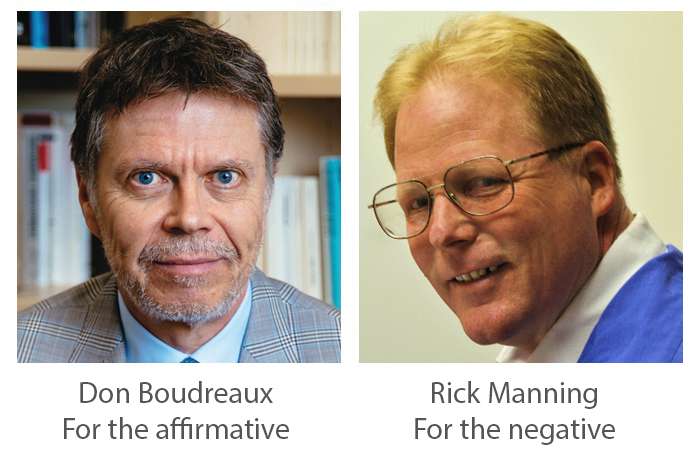 Watch George Mason University economist and Cafe Hayek blogger Donald J. Boudreaux and Americans for Limited Government's Richard Manning in a live debate about free trade at tonight's The Soho Forum. The debate will be viewable on Reason's Facebook page and in the embed below.
Once the event starts at 6:45 P.M. Eastern time, submit a question in the comments, and we'll pick a couple of the best to be read aloud during the Q&A session.
You can help pick the winner by voting on the resolution now at sohovote.com. After the closing arguments, you'll have a chance to vote again.
Tonight's resolution: "The U.S. government should unilaterally abolish all tariffs and duties on imports and all subsidies to exports, thereby making all reciprocal trade agreements with other countries unnecessary." Boudreaux will be defending the proposition and Manning will be attacking it.
Reason is proud to partner with the Soho Forum, a monthly debate series moderated and co-founded by Gene Epstein and held at the SubCulture Theater in New York City's East Village. Tickets cost between $10 and $18 and are still available for tonight's debate. Go here for details.
For audio and video of past Soho Forum debates, go here.
To get a reminder of tonight's debate, go here. To watch debate, come back to this post between 6:45 P.M. and 7:00 P.M. Eastern time and refresh the box below. Or go to Reason's Facebook page.