Jerome Powell Nominated As New Federal Reserve Chair
Analysts expect little substantive change from the previous Janet Yellen regime.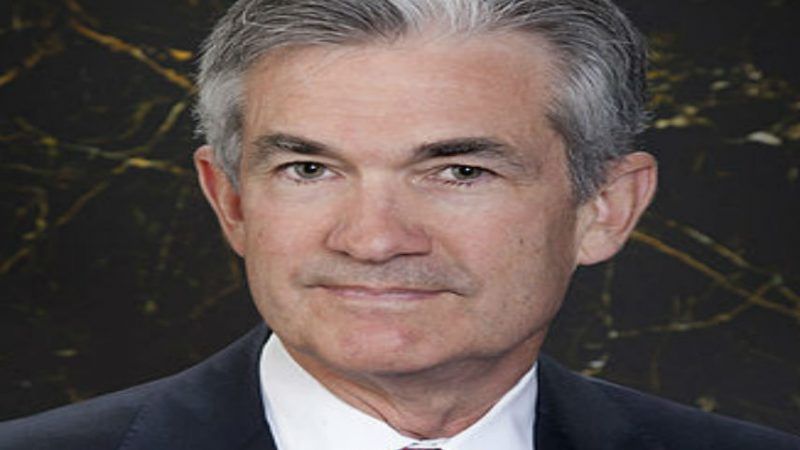 This afternoon President Donald Trump is expected to announce the nomination of Jerome Powell to replace Janet Yellen as the chair of the Federal Reserve.
For the most part, this nomination seems to suggest a continuity in Federal Reserve policy (presuming, as seems likely, that he gets through Senate approval). One reason for the nomination is probably that Powell "won't disturb markets by veering far from Yellen's policies," says George Selgin, director of the Center for Monetary and Financial Alternatives at the Cato Institute.
Selgin expects Powell "to pursue the same path Yellen's FOMC [Federal Open Market Committee] have traced for Fed policy going forward, including the Fed's so-called normalization plan." He adds that "any substantive changes to Fed policy, should they come at all, will come after that normalization process has been completed. A new disturbance to credit markets could of course knock the Fed off the present rails before that time arrives; but in that case I expect Powell to heed the advice of Fed technocrats, probably by suspending the unwinding process, and quite possibly by resorting to new asset purchases."
Scott Sumner—a leading advocate of "market monetarism," which maintains that despite very low interest rates the Fed has been tighter than it should have been since the crash—says in an email that he sees Powell "as a safe but uninspired choice who might lack the expertise required to deal with an emergency situation." Sumner also expects Powell to continue Yellen's policies in the short run.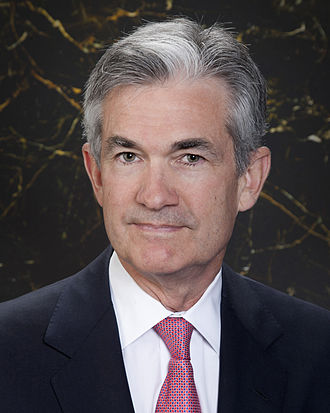 Powell was originally nominated to the Fed's Board of Governors by President Barack Obama (though Powell is a Republican—the first cross-party nomination to the board since 1988). He has served there since 2012.
Powell's previous career was a series of banking, investment, law, and government positions, including a stint at the Treasury Department in the early 1990s under the first President Bush. He is the wealthiest member of the current Board of Governors, and would be the first Fed chief since G. William Miller in 1977-'79 to not be a professional economist.
Some points being made across the media universe about the appointment:
• CBS News explains why Powell's record marks him as a "Republican Yellen" likely to stay the course.
• Reuters notes "little market reaction to the news."
• The New York Times has a detailed profile of his career at the Fed and analyses his thoughts on the Fed's regulatory powers:
Powell wants to overhaul the Volcker Rule, which he and other Fed officials regard as overly burdensome. The rule is intended to prevent financial speculation. Mr. Powell said it sat on top of other post-crisis measures designed to limit risk-taking. He said the Fed was working to impose more limited restraints primarily on the largest banks.

He added that Congress could achieve the same goals more cleanly through new legislation. Mr. Powell also expressed his support for legislation that would require financial regulators to apply cost-benefit analysis to proposed rules. He said the Fed already was pushing to improve analysis of the costs of proposed regulations. "We have an obligation to make our regulation no more costly than it needs to be," he said. On the other hand, Mr. Powell pushed back against proposals to allow large banks to borrow a larger share of their funding. He said requiring large banks to raise more capital, or funding from investors, had strengthened the financial system
• CNBC stresses the risks of putting someone without actual a scholarly economics background in this position, and worries Powell might be susceptible to "pressure by Congressional oversight to promote excessively accommodative monetary policy in the near term to meet the president's call for a greater growth rate."
• Taking the opposite position, former Dallas Fed employee and prominent Fed critic Danielle DiMartino Booth (see her interview in Reason's July issue) tells Business Insider she sees his not being a professional economist as a plus: "His experience in private equity affords him a unique vista on shadow banking, and his background in politics is critical for dealing with the craziness that it DC these days."
• Bloomberg reminds us that this is not just about Powell: "Powell's success would also hinge on other appointments to the board, particularly the way those reinforce the Fed's economic, finance and market expertise, as well as global experience and exposure. This mix is likely to prove vital as the central bank navigates three major trade-offs: between monetary and fiscal policies; between financial regulation and deregulation; and between liquidity support for markets and the back-up provided by better fundamentals."
Jeffrey Rogers Hummel wrote a detailed feature for Reason in 2014 on the dangerous powers and policies the Federal Reserve has taken on since the late '00s financial downturn.