A.M. Links: Trump Calls Himself 'Very Intelligent,' Astros Beat Dodgers to Tie World Series, Second Woman Accuses George H.W. Bush of Sexual Misconduct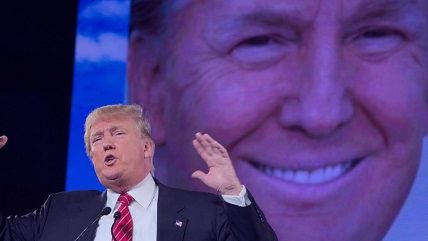 Todd Kranin

President Donald Trump may designate the opioid crisis as a national emergency today.

President Trump wants you to know that he is a "very intelligent person." As Trump explained to reporters yesterday, "People don't understand, I went to an Ivy League college. I was a nice student. I did very well."
"The WikiLeaks founder Julian Assange said on Wednesday that he had rebuffed a request for help last year from the head of a data firm that worked for Donald J. Trump and is now facing congressional scrutiny."
A second woman has accused former President George H.W. Bush of sexual misconduct.
Journalist Mark Halperin is leaving NBC after multiple women accused him of sexual harassment.
The Houston Astros beat the Los Angeles Dodgers last night by a final score of 7-6. The World Series is now tied 1-1.
Follow us on Facebook and Twitter, and don't forget to sign up for Reason's daily updates for more content.