When Prisons Become Nursing Homes
The case for compassion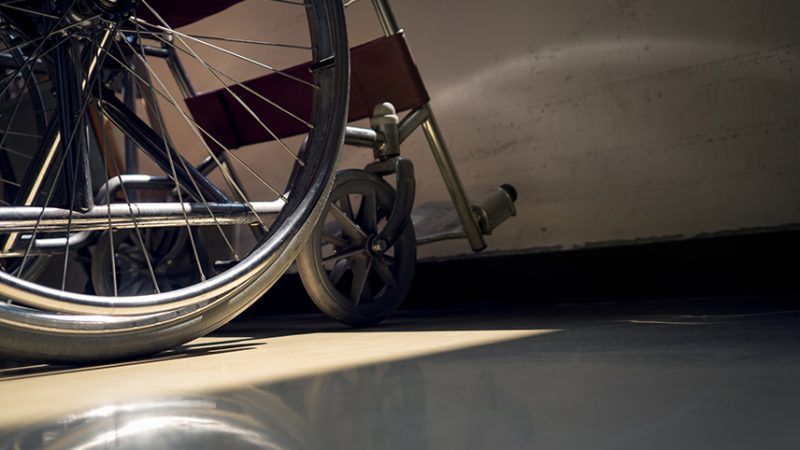 (Aekkarak Thongjiew/Dreamstime)
When Americans think of federal prisons, they probably don't picture nursing homes. But maybe they should. Thanks to the long mandatory sentences that come with many drug offenses, elderly inmates have emerged as the fastest-growing sector of the federal prison population.
As of June 2017, there were nearly 35,000 federal inmates over the age of 51; 10,000 were over the age of 60. Many of these prisoners suffer the same illnesses afflicting the elderly population in free America, from heart disease to Type 2 diabetes to cancer. The difference is that elderly prisoners receive care while shackled to a bed.
Many aging and sick federal prisoners die under horrid conditions—but they needn't. In 1984, Congress empowered the director of the Federal Bureau of Prisons (BOP) to petition for the early release of inmates in "extraordinary and compelling" circumstances. This power is formally called "compassionate release." It's perfectly legal and reasonably safe: Older prisoners seldom resume their criminal behavior upon release, and terminally ill prisoners almost never do.
Yet the BOP uses compassionate release sparingly. After being diagnosed with pancreatic cancer—which is often fatal when treated by even the country's finest physicians—Michael Hodge, who received a 20-year sentence for marijuana trafficking, asked to be allowed to die at home with his wife. He was denied without explanation.
For years, advocates on both the left and the right have begged the BOP to use compassionate release more often. In 2013, Justice Department Inspector General Michael E. Horowitz joined them, citing the astronomical cost of incarcerating and treating the elderly. By his office's calculations, prisons with older populations spend $10,114 on health care annually per prisoner, while facilities with younger populations spend just $1,916. In 2016, the U.S. Sentencing Commission expanded the criteria in hopes of addressing both the human and the financial costs of forcing aging drug war prisoners to spend their final days locked up.
While we don't know how many petitions the BOP denies each year, Human Rights Watch reports that it has granted, on average, less than two dozen annually since 1992.
That could soon change. In July, Sen. Richard Shelby (R–Ala.) ordered the BOP to explain in full how it administers this option, and asked for data on everything from who gets rejected and why to how many prisoners have died while waiting for the BOP to decide on their petitions.
Reformers have a long list of policies they'd like the Bureau of Prisons to change. Some would require completely rethinking how we incarcerate people. But allowing the sick and elderly to die with dignity should be a relatively easy call.
This article originally appeared in print under the headline "When Prisons Become Nursing Homes".