Feds 'Rescue' Women from Freedom and Money in 11th 'Operation Cross Country'
Hear from the real victims of this cruel FBI charade.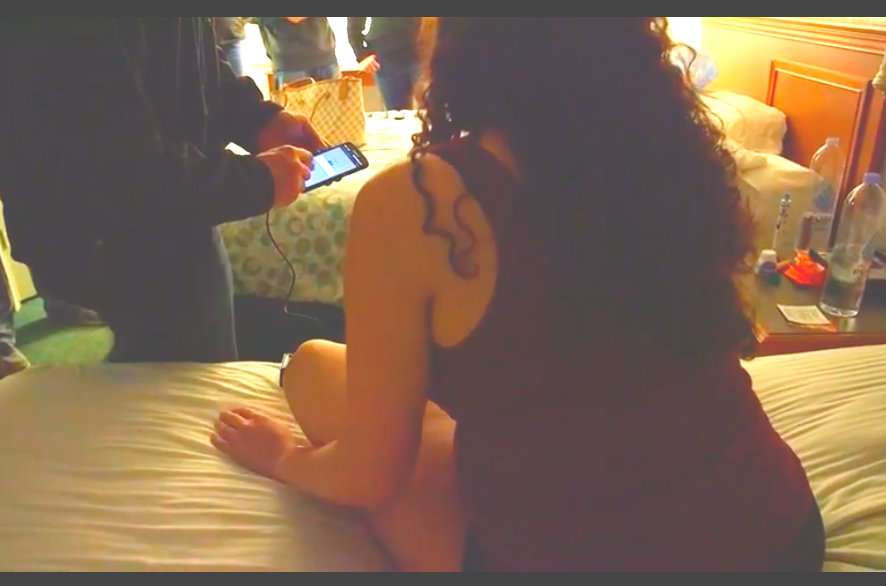 The FBI just wrapped up its 11th annual "Operation Cross Country," a massive multi-day vice sting conducted under the guise of stopping sexual predators. Efforts started in early October, spanning counties across America and even some operations in Thailand.
On Wednesday, federal officials announced the end of this round of stings on "pimps, prostitutes, and their customers," insisting that their "primary goal is to recover children."
The media will largely lap up this sensationalist pageantry, as it has in previous years. And once again, everyone will ignore the real victims of Operation Cross Country: the vulnerable women and girls tricked, frightened, robbed, detained, arrested, incarcerated, and otherwise mistreated by police and federal agents as part of this sick charade that claims to help them.
The earliest local news report about this year's operation came from Harrison County, West Virginia, where FBI agents helped the Greater Harrison Drug and Violent Crimes Task Force arrest five women on misdemeanor prostitution charges.
Other stories have began trickling out ahead of the FBI's official announcement Wednesday.
In Anchorage, a sex worker named "Alanna" said she was detained by a squad of FBI agents after meeting an undercover agent in a hotel room, denied medical care when she began having asthma and anxiety attacks, and had her phone seized. An agent "went in my bra" to pull out her cellphone, Alanna told Alaska sex-worker activists in an interview. (Listen to the whole thing below.) "I'm so confused why my phone was taken when I wasn't even arrested." There were pictures of her family and "sentimental stuff" on the phone that cannot be replaced, she said.
Alanna also alleges that the agents told her they had called for medical attention but didn't actually do it until she also called 911 herself. Overall, the experience was "scary" and left her feeling "violated"; she did not get the impression that law enforcement saw her as a potential victim or even cared about her well-being.
"This operation isn't just about taking traffickers off the street," FBI Director Christopher Wray said in a statement today. "It's about making sure we offer help and a way out to these young victims who find themselves caught in a vicious cycle of abuse."
In Cheektowaga, New York, local police teamed up with the FBI to arrest five women ages 18 to 30 for prostitution. In Kansas, the Salina Police Department, the Kansas Bureau of Investigation, and the FBI worked together to take down two women, ages 22 and 26, for advertising sexual services online.
This is pretty typical of how Operation Cross Country works. During last year's efforts, nearly 1,000 people, almost exclusively women, were arrested for prostitution with the help of the FBI, the Department of Homeland Security, and other federal agencies. Meanwhile less than a dozen people were booked on federal charges—a batch of prosecutions that included zero cases of sex trafficking a minor by force. But several people on were on the hook for violating the Mann Act, a Progressive Era law criminalizing the transportation of someone across state lines for prostitution or any "immoral purpose."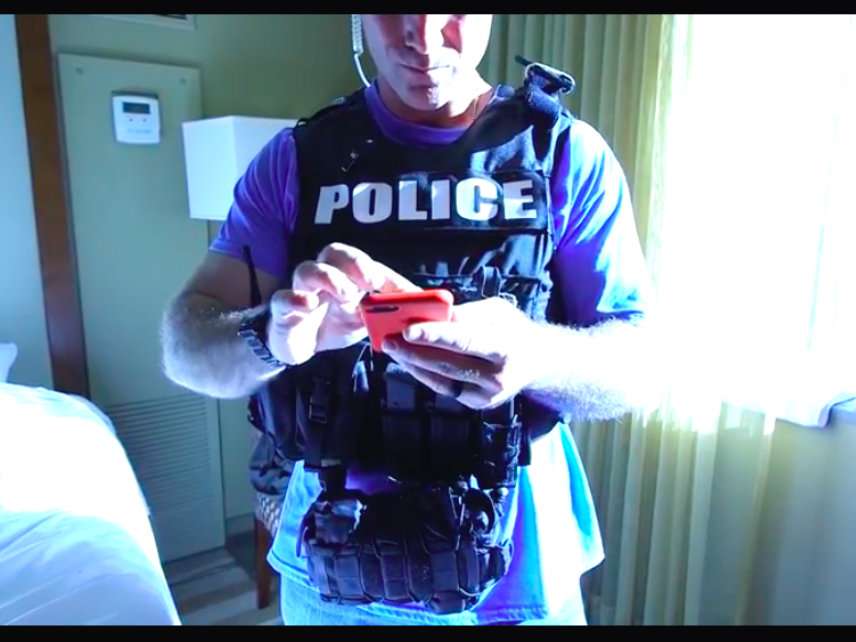 It's too early to tell how many people were arrested this year, but early news reports suggest that once again, plenty of adult women were arrested, jailed, and face criminal charges—felonies in some places—simply for trying to make a living. The only victims in these cases are the sex workers themselves, who have any money they have on then taken by the cops; who may spend days in jail (and away from families or day jobs) before even going to court, and more time after; who have their names and mugshots plastered all over local news and online (sometimes in conjunction with degrading details and comments from cops); and who face court fees, fines, and a criminal record.
That record can prove a significant barrier to future employment. One young woman who told me her story said she dreamed of being a nurse, but a prostitution arrest at age 18 "shattered" that ambition. During the sting, she removed a small bag of marijuana from her bra as she was getting undressed, so police booked her for not just prostitution but felony drug possession too. Now she can't get the student loans she would need to go back to school, and she's barred from even getting a bartender's license.
The girl was first arrested for prostitution at age 17, as part of Operation Cross Country. Her name and mugshot were publicized along with the names of the other women they picked up as part of this so-called rescue mission. Only after that did police realize she was underage and retract her name—adding her instead to their tally of child sex-trafficking victims "saved."
But "the vice agents pretty much just took me to my parents house and dropped me off," she says. "Never offered any counseling, any emotional/physical support, they just wanted to get me out there way." She soon ran away, working by herself from a motel for a few months until that proved too dangerous and then working with another woman and a man.
Within the year, she was arrested again. She says "it took a year and half of court dates, lawyer fees," and "having to pay 60 dollars a week for a [diversion] program that was bullshit" before her case was resolved. During that process, she realized she was pregnant. Her son "is the only reason I continued to stay strong, stay sober, keep pushing even if I didn't see the light at the end of the tunnel. I had goals written out, short term and long term, I was really going to be something for him to be proud of…UNTIL [the conviction] came along."
Now, she says, "I'm a single mother with a felony and I will be labeled as a loser and a whore for the rest of my life."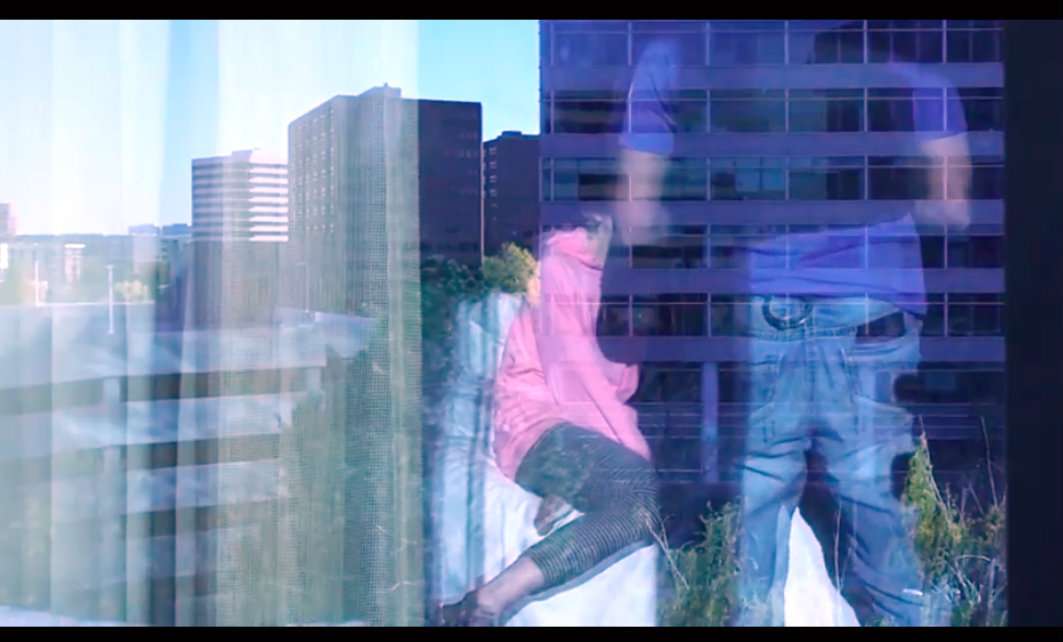 It's common for sex workers arrested in Operation Cross Country to face charges other than just a misdemeanor prostitution charge. They may be charged for having a small quantity of some drug on them, or for driving with an expired license. Sex workers who drive one another to appointments or post ads for their dual services may find themselves booked for the more serious offense of "promoting prostitution." In some areas, police routinely tack on felony charges for women who use phones or computers to arrange appointments, using laws that target the use of technology in the commission of a crime.
And if they are immigrants, legal or otherwise, even a misdemeanor prostitution charge is enough to trigger deportation.
In early years, juveniles were routinely arrested along with adult women. This is more rare today, though it's still routine in some areas. (An uncooperative minor sex-trafficking victim was jailed for 109 days recently in Louisiana.) But the kids picked up in Operation Cross Country—almost always girls, largely older teenagers, and often runaways—still receive little in the way of actual aid. Often they are simply returned to whatever situation they ran away from. If they're lucky, they'll avoid having their image plastered on YouTube by the FBI.
The model was designed to free minors captive to evil "traffickers" and then focus on prosecuting the traffickers. But the stereotypical idea of trafficking via abduction, captivity, and violence is exceptionally rare, at least among the cases caught in federal stings.
Most of the minors found in these crackdowns are not selling sex because someone is forcing them into it but because they have no other palatable options to get by. They need shelter, cash, better care, legit employment, and better prospects all around—not for hero cops to lure them to hotels with promises of money and then bust down the door, take them to jail, give them a few pamphlets from equally unhelpful Christian or feminist advocates, and send them on their way in time to hold a press conference. Keep this in mind as the FBI touts the "84 sexually exploited juveniles" it supposedly saved in Operation Cross Country this year.
For more on the history and harms of Operation Cross Country, see "American Sex Police" from Reason's April 2017 issue.