Who's 'the Harvey Weinstein of' Sex Work? The Police
This week has a lot of people wondering "who's the Harvey Weinstein?" of their industry. For sex workers, the answer is all too often a local cop.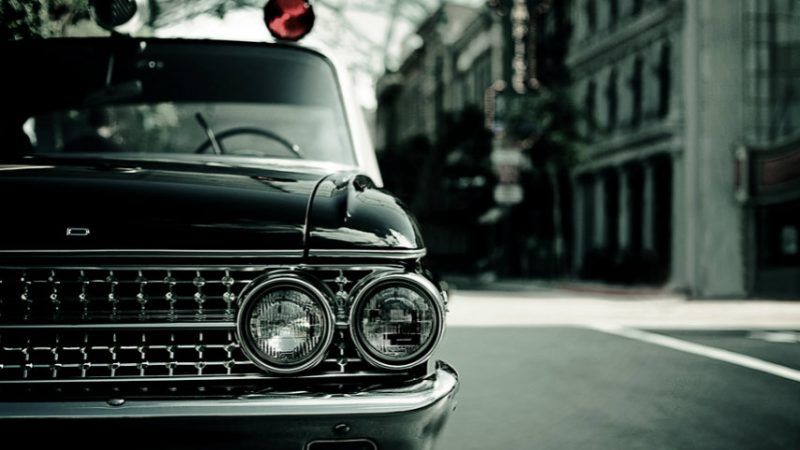 Over the past week, woman after woman has come out with allegations against Hollywood studio mogul Harvey Weinstein, everything from advances on colleagues under professional pretenses, to threatening the ruin of actresses who wouldn't sleep with him, to forcible sexual assault.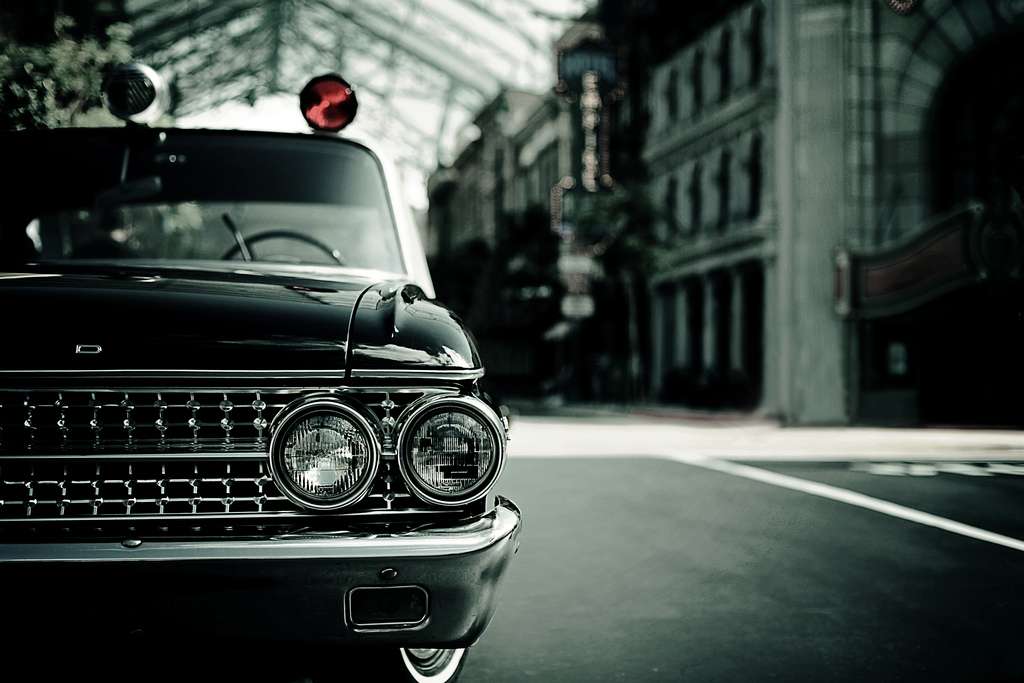 It's left many people wondering "who's the Harvey Weinstein?" of their respective industries. For sex workers, the answer is all too often a local cop.
Every week brings a new story of police officers abusing their power to extort sex from women, especially women whom they've known to engage in prostitution. Since the start of October, at least five cops and a police dispatcher have made headlines for prostitution offenses, sometimes with underage women. And of course these are only the ones getting caught.
In an Oakland case (which I covered in more detail earlier), multiple cops were accused of coercing a teenager into sexual activity in exchange for warnings about prostitution stings, paying her for sex, and covering up for one another about it. Most were let off the hook, including three officers whose cases were dismissed last week because a judge said there was insufficient evidence that the cops knew she was underage at the time (despite the fact that the girl's mom was an Oakland police dispatcher and other Oakland officers had been involved with her previously).
Then there's an awful example from the Bronx: New York Police Department (NYPD) officer Raul Olmeda was indicted this week for allegedly paying a teen girl to have sex with him on multiple occasions and filming the sexual activity. "The defendant preyed on the vulnerable young woman and videotaped his demeaning and demoralizing acts," Bronx District Attorney Darcel D. Clark said in a statement.
Olmeda, who has been with the NYPD since 2014, was charged with third-degree rape, patronizing a minor for prostitution, using a child in a sexual performance, endangering the welfare of a child, promoting an obscene sexual performance by a child, promoting a sexual performance by a child, possessing a sexual performance by a child, third-degree criminal sexual act, third-degree patronizing a person for prostitution, fourth-degree tampering with a witness, official misconduct, and unauthorized use of a computer.
The charges come seven months after authorities raided Olmeda's home and seized his computer, video camera, phone, and hard drives, finding the videotaped sexual encounters. During these months, Olmeda kept his job with the NYPD and "prosecutors claim that Olmeda was able to have sex with the teenager two more times after the raid," as Ed Krayewski noted here Wednesday.
Then there are officers soliciting prostitution. Prostitution between adults should be decriminalized, but until it is offenders not wearing badges face increasingly harsh punishments. There are even nationwide FBI sting operations that primarily pick up sex workers and their customers. Yet many police officers caught paying for sex are barely disciplined internally, let alone held criminally responsible for anything.
Take Denver Police Department (DPD) Cpl. Zachery Phillips, who was recently given a 15-day suspension without pay after admitting to an encounter with a sex worker. "Under typical police disciplinary rules, [he] would have been fired," reports The Denver Post. "But officials decided Phillips deserved a second chance because of his otherwise exemplary career," according to a disciplinary letter obtained by the paper.
The woman Phillips patronized wasn't shown any such consideration: She was picked up in a hotel prostitution sting conducted last February, charged with prostitution and possession of a controlled substance, and booked into the Denver Detention Center for two days before being let out on bond.
She agreed to cooperate with detectives and mentioned that she had been paid for sex by a DPD officer last fall. Phillips later admitted to DPD Internal Affairs that he knew the woman and had paid her "around $40," but said that he had just paid her for a massage and then she wound up spending the night and sleeping in his bed. "The preponderance of the evidence indicates that he paid SJ for a sexual act," investigators found.
Meanwhile, in Cleveland, Police Supervisor Mark Reilly is back on the job after spending 10 days in jail for paying for sex. "Reilly was allowed to serve his sentence in the Solon jail. That lock-up is much smaller and quieter than the Cleveland jail," reports Fox 8 Cleveland. Reilly plead guilty to five counts of engaging in sexual activity for hire. Four other counts were dropped.
In Vermont, police dispatcher Earl Benway was charged with paying for oral sex and leaking information to the sex worker he paid. Benway told her that federal authorities were monitoring her house as part of an ongoing investigation (for now, there's no information on why the feds were watching this woman) and recording the license plates of her guests. Benway was quickly fired from his job as a dispatcher and has pleaded not guilty to engaging in prostitution and obstruction of justice.
And, finally, Abraham Flores Galvan, a part-time officer in Tunnel Hill, Georgia, who was caught in his own colleagues' sting operation on Thursday. Galvan responded to an online ad posted by undercover police in Fulton County, who pretended to be a teenager under age 18. Galvan was arrested when he went to meet the "girl" in a shopping center and has been charged with obscene internet contact with a child and enticing a child to commit an illegal act.
Cops and other public officials getting caught in the sex stings of neighboring departments ramped up under direction from the federal government has become a regular thing.
If recent sexual assault and harassment allegations in the news have emphasized anything, it's that it's all too easy for powerful men to take advantage of their status and get away with it. With Weinstein and many serial predators it seems to have worked for so long because he picked his targets carefully—women whose careers were wrapped up in his endorsement or women who were too marginal to make a splash.
Sex workers are certainly stigmatized and marginalized, especially the ones who are the easiest for cops to find. This is one of the many reasons why prostitution needs to be decriminalized. Making sex workers' very freedom dependent on the kindness of powerful men sets up a class of women to be abused and exploited with little recourse.
While everyone's focused on high-profile Hollywood villains, "shitty media men," sexual harassment, rape, power differentials, and systemic complicity, let's not leave the most vulnerable victims of sexism and sexual violence out of the conversation. If it's hard for powerful actresses like Angelina Jolie and Gwyneth Paltrow to speak up about such matters, imagine how much harder it is for young women and girls whose abuse comes from armed agents of the government.