Federal Judge Restores Drivers' Licenses to Two With Unpaid Traffic Tickets; May Be First Ruling of its Kind
Civil liberties groups say suspending drivers' licenses for unpaid court fines traps poor people in debt spiral. A federal judge appears to agree.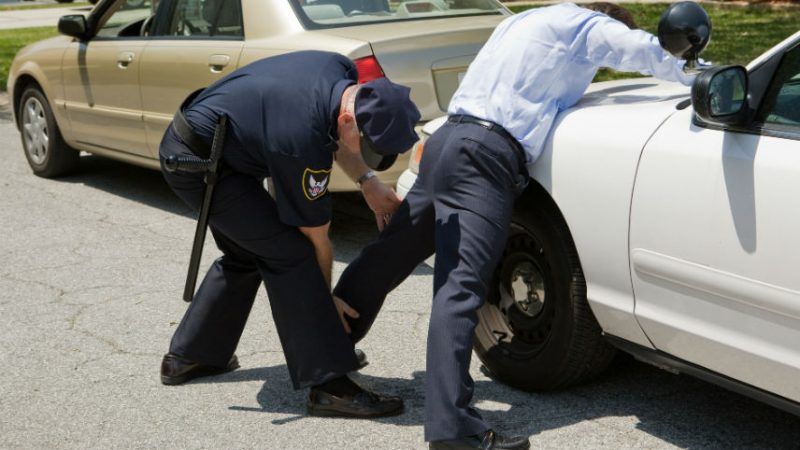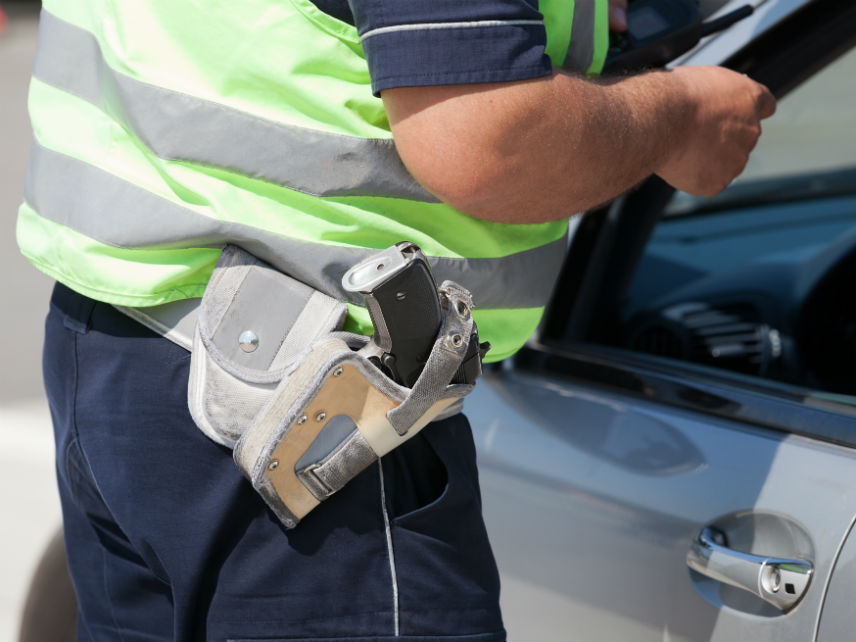 A federal judge has reinstated the drivers' licenses of two Tennessee residents, thanks to a class action lawsuit challenging the state's practice of suspending licenses for unpaid traffic fines. The suit is still ongoing, but the reinstatement is a good sign; groups representing the plaintiffs say this may be the first court decision of its kind.
Attorneys for Civil Rights Corps, the National Center for Law and Economic Justice, Just City, and the law firm Baker Donelson Bearman Caldwell & Berkowitz filed the federal suit in September on behalf of what they say are more than a quarter of a million Tennessee residents whose licenses were suspended for unpaid traffic fines. These suspensions occur, the lawsuit says, without notifications or consideration of ability to pay, violating the Constitution's due process and equal protection clauses.
Two of those Tennessee residents are Fred Robinson and Ashley Sprague. According to the lawsuit, Robinson, 32, suffers from serious medical conditions, cannot work, and barely subsists on Social Security payments. Sprague is a mother of five who makes under $3 an hour as a Waffle House server.
Both Robinson and Sprague accrued misdemeanor traffic fines of several hundred dollars, and when they failed to pay, their drivers' licenses were suspended. Both were also told, when they tried to make partial payments, that no such installment plans were allowed. In addition to their other fines, they must now pay another $200 fee to have their licenses reinstated.
Civil liberties groups argue that such license suspension laws, meant to deter scofflaws, instead trap poor residents in a spiral of debt, leaving them unable to drive to work to pay off their fines without racking up even more debt—and possible jail time for driving on a suspended license. A September report from the Legal Aid Justice Center found that there are currently 4.2 million suspended drivers' licenses for unpaid court fines in five states alone. Only four states, the report said, require determinations of ability to pay before fines are assessed.
In a temporary restraining order issued last Thursday restoring Robinson and Sprague's licenses, U.S. District Court Judge Aleta Trauger echoed many of the same concerns. Robinson and Sprague's challenge was likely to succeed on the merits, she explained, "because the ostensible justification for the state's lack of an indigence exception is not merely tenuous, but wholly without basis in reason in light of the underlying dynamics at issue."
"One needs only to observe the details of ordinary life to understand that an individual who cannot drive is at an extraordinary disadvantage in both earning and maintaining material resources," Trauger wrote. "Suspending a driver's license is therefore not merely out of proportion to the underlying purpose of ensuring payment, but affirmatively destructive of that end….Taking an individual's driver's license away to try to make her more likely to pay a fine is not using a shotgun to do the job of a rifle: it is using a shotgun to treat a broken arm. There is no rational basis for that."
In a statement following the order, Civil Rights Corps executive director Alec Karakatsaniscalled the temporary restraining order "the first big step toward eradicating a system that punishes people for their poverty."
"The rest of the class action case will determine whether we can help the hundreds of thousands of others in the same position," he continued.
Since the Justice Department released a scathing report in 2015 on the use of fines and fees as a revenue source in Ferguson, Missouri, the issue has been in the national spotlight. In a "dear colleague" letter released last year, Vanita Gupta, the former head of the Justice Department's Civil Rights Division, wrote that "state and local courts are encouraged to avoid suspending driver's licenses as a debt collection tool, reserving suspension for cases in which it would increase public safety."
As Reason reported last year, nearly 900,000 Virginia residents—roughly 11 percent of the state population—have suspended licenses at any given time. The majority of those suspensions were for unpaid court debts.
A similar class action lawsuit challenged Virginia's license suspension practices, but it was dismissed on technical grounds. The state Supreme Court did announce new rules for determining a defendant's ability to pay court fees and fines, but the law—which the Obama-era Justice Department called unconstitutional—remains on the books.
In the meantime, poor residents with outstanding traffic fines are stuck with an impossible choice. As Virginia resident Robert Taylor, who racked up thousands of dollars in fines, told me: "It's kind of like my feet are cut off. I can't get anywhere. I want a job. I'll see a job, and when I find one I'm qualified for—I know I could run that store so well—but I can't get to it."