California Enacts Likely Ineffective Drug Price Transparency Law
What will really keep drug (and any other) prices lower? Competition.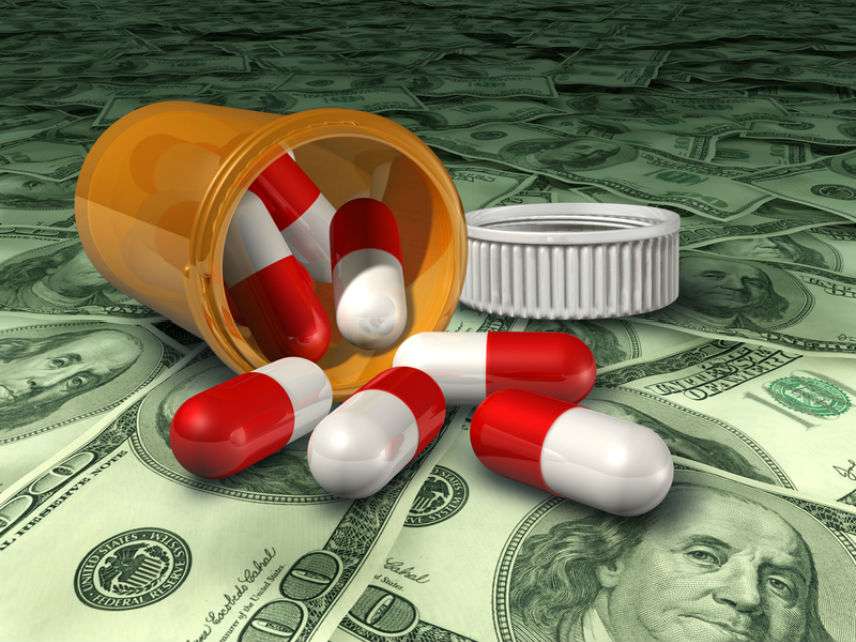 California Gov. Jerry Brown signed legislation yesterday that would require pharmaceutical companies to justify and give a 60-day notice for price increases. The regulations will apply to any increases of more than 16 percent in any two-year period for a drug whose wholesale price is more than $40 for a 30-day supply. Insurers also must file annual reports explaining how drug costs affect their health-care premiums.
The new law was a response to recent double-digit price increases for many medicines. For example, branded drugs prices rose an average of 15 percent in 2015; specialty drugs were up almost 10 percent; and even generics increased their average price by nearly 5 percent. And then there was the public outrage over Martin Shkreli's 4,000 percent increase in the price of the 62-year-old anti-fungal Daraprim and Mylan's 400 percent increase in the price of a two-pack of EpiPens.
The pharmaceutical industry is not happy about the new law. Gary Andres of the Biotechnology Innovation Organization issued a statement declaring, "Despite its intent, this law will neither provide meaningful information to patients nor lower prescription drug costs." Andres added, "By ignoring the realities of biopharmaceutical development, [the new law] will delay or prevent future biopharmaceutical innovation by driving investment toward other industry sectors that are not burdened with this type of misguided government intrusion."
So why are drug prices going up so steeply? The main reasons are rising research and regulatory costs, according to the Tufts Center for the Study of Drug Development. The Tufts group estimated in 2016 that the out-of-pocket costs for each new approved drug is now $1.4 billion. Taking the costs of the regulatory process into account raises the average cost for a new drug to $2.9 billion. Obviously, drug companies have to earn back enough to cover their costs for both unsuccessful and approved drugs. (Naturally, not everyone agrees with the Tufts calculations.)
Now California is demanding that drug companies provide just the sort of information about their research, manufacturing, and marketing costs that the Tufts researchers report. But here's the problem: Prices are not set on the basis of costs. As I have explained before, "Drug companies are in the business of making money by selling medicines to sick people and they, just like any other businesses, set their prices based on what the market will bear." Perhaps California's new cost information requirements will somehow shame drug companies into keeping their prices lower, but I wouldn't count on it.
What will really keep drug (and other) prices lower? Competition. Fortunately, the Food and Drug Administration, under new leader Scott Gottlieb, appears to moving in the direction of faster approvals of generics. While we're at it, speeding up the regulatory process for approving new drugs will help. In addition, since 20-year patent monopolies are enough time for pharmaceutical companies to profit from their discoveries, policy makers should figure out how to stop them from playing games with the patent system as a way to forestall competition from generic drugmakers.