Atlanta Decriminalizes Possession of Small Amounts of Marijuana
A $1,000 fine and potentially six months of jail time becomes a $75 ticket.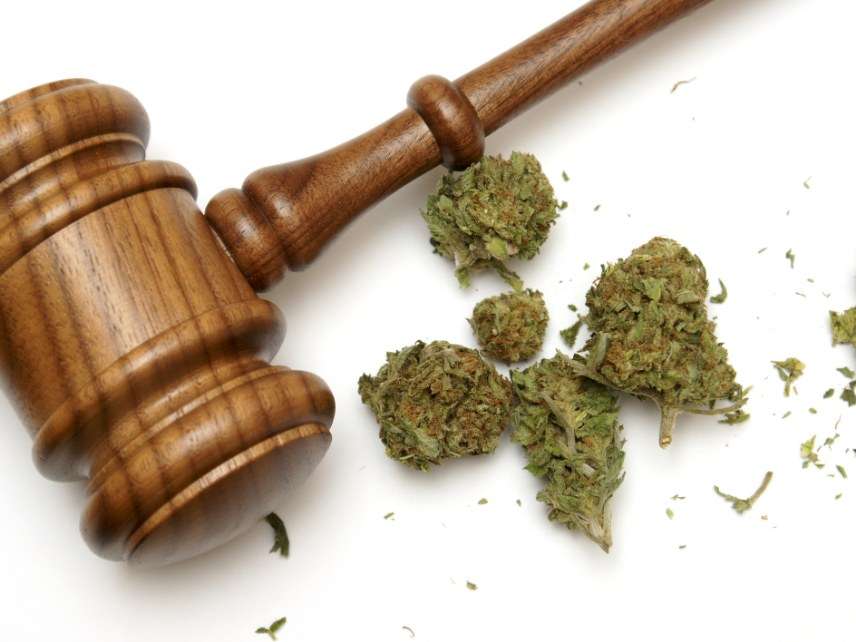 On Monday, Atlanta joined several other major cities (like Nashville and Pittsburgh) ratcheting down the drug war by turning possession of marijuana from a crime into a citable offense.
Atlanta's City Council unanimously voted Monday, 15-0, to decriminalize possession of less than one ounce of marijuana. Rather than facing up to a $1,000 fine and six months in jail, people caught with small amounts of pot will just get a $75 ticket.
Atlanta Mayor Kasim Reed still needs to sign the ordinance into law, and he indicated in a tweet last night his intent to do so.
The decriminalization effort was pushed forward by City Council Member Kwanza Hall, who is also running to succeed Reed as mayor in November's election. He pointed to the disparity of enforcement: Statistics show 92 percent of people arrested for marijuana possession between 2014 and 2016 in Atlanta were African-American and 85 percent were male. A little over half of Atlanta's population is black, based on 2010 census data.
Marijuana should be legal because throwing people in jail for what they consume in the first place is absurd and wrong and a violation of individual liberty. But libertarian attitudes are not exactly dominant forces in the governments of America's biggest cities. Hall pointing out that enforcement of the law is wildly inconsistent based on race is a useful tactic to push past some nanny mentalities by government officials who believe they know best and generally don't reckon with the consequences of using police and the courts to punish people for their personal choices.
As Jacob Sullum noted last week, arrests for marijuana possession are on the rise again after dropping for years. And in 28 states, you can still be sent to jail for basic possession of marijuana. Georgia is one of those states, so Atlanta smokers are still going to have to be careful about where they toke up. The city police may not throw them in jail, but anybody heading outside city limits needs to watch his or her back.