Vegas Mass Shooting Deadliest in U.S. History, Trump Dedicates Golf Trophy to Puerto Rico, Police Violence in Catalonia Independence Vote: A.M. Links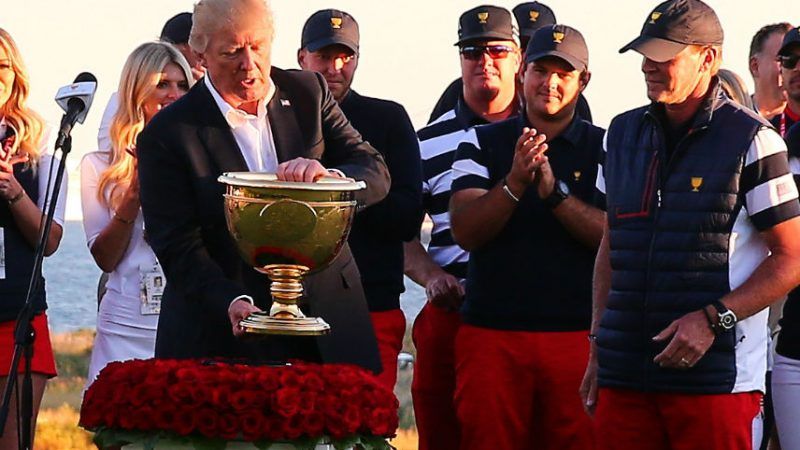 Rich Graessle/Icon Sportswire CGV/Rich Graessle/Icon Sportswire/Newscom

At least 50 people were killed in the course of a mass shooting in Las Vegas.

President Trump dedicated a golf trophy to the people of Puerto Rico, which was devastated last month by Hurricane Maria.
The president also contradicted Secretary of State Rex Tillerson on whether negotiation with North Korea was still possible.
Ohio Governor John Kasich suggested he could leave the Republican Party if it didn't fix itself.
ISIS claimed responsibility for two women stabbed at a train station in Marseilles.
Police in Catalonia attacked voters trying to participate in a referendum on independence that Spain insists is illegal—yes on independence won overwhelmingly.
O.J. Simpson was released from prison.