Updated: Las Vegas Mass Shooting Biggest in U.S. History, Gunman I.D.'ed as Stephen Paddock
Resist "grotesque urge to immediately transform all human tragedies into a political agenda."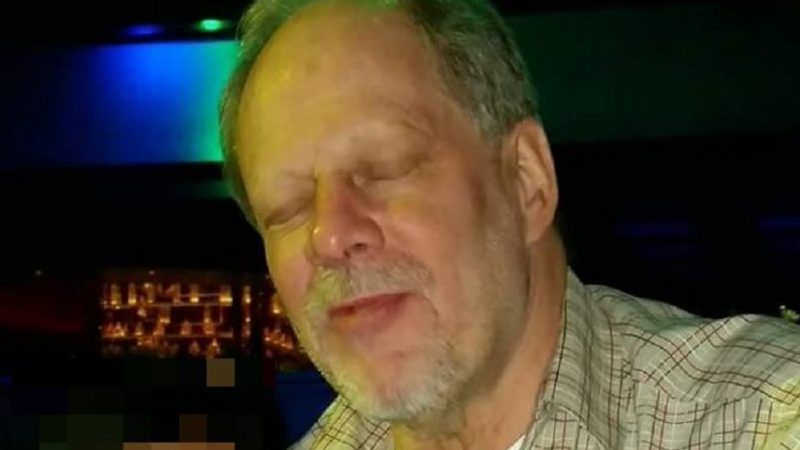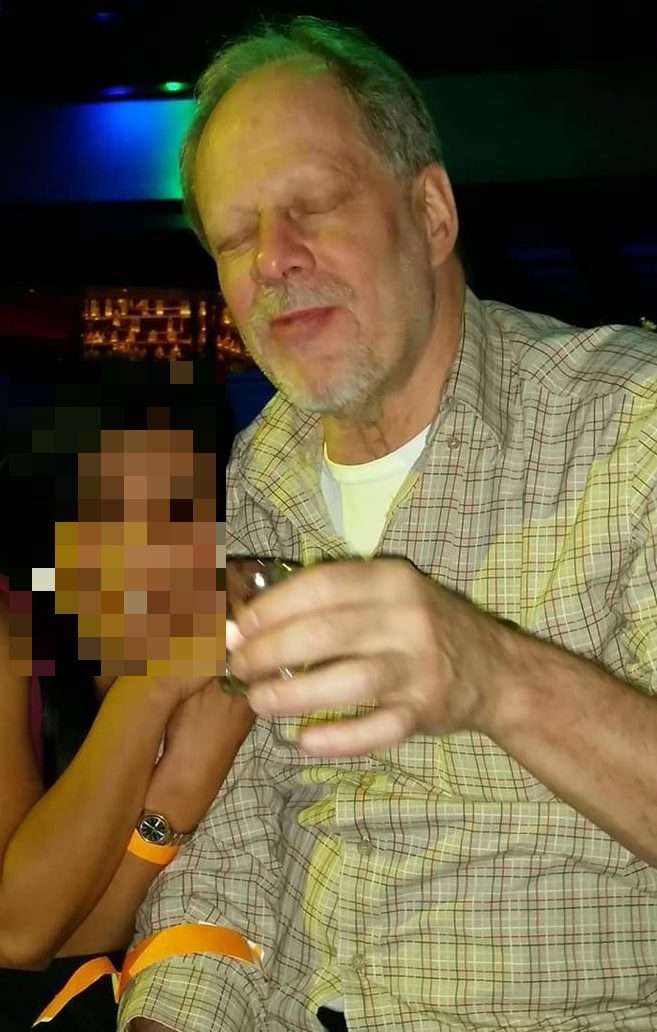 This post has been updated to reflect developing news; updates below are in bold.
At least 50 58 people were killed and 200 more than 500 injured when Stephen Paddock opened fire with an apparent machine gun on an outdoor concert outside Las Vegas' Mandalay Bay casino-hotel last night.
Paddock was killed by police and a woman who has been described as his companion has been taken into custody.* killed himself before police were able to apprehend him and early reports about a companion who had fled the scene were wrong. No motive on the part of the killer has been discovered so far, but local police have said they didn't have prior contact with the 64-year-old Vegas resident and no sources close to the investigation have suggested ideological, religious, or terroristic motivation. Public records indicate that Paddock had a hunting license, was a pilot, and had a lawsuit against a casino years ago.
Before last night, the deadliest mass shooting in U.S. history was the 2016 shooting at the Pulse nightclub in Orlando, which killed 49 people. Before that, it was the 2007 campus shooting at Virginia Tech, where 32 were killed.
Machine guns (which are fully automatic weapons) can be legally owned, but it is extremely difficult for private citizens to possess them legally, so it's likely that if Paddock did use one to commit these murders, it was in violation of existing laws. Nevada has liberal gun-ownership laws, a reality that has already sparked calls for stricter gun control.
As is always the case in these sorts of situations, it's best to treat early reports with a great deal of skepticism and to insist on depoliticized reporting, especially from the scene. When James Hodgkinson opened fire on Republican congressman earlier this year, seriously wounding Rep. Steve Scalise, The New York Times immediately (and erroneously) rushed to blame the shooting on a discredited link between Sarah Palin and the shooter of former Rep. Gabby Giffords (D-Ariz.). Beyond the grotesque urge to immediately transform all human tragedies into a political agenda, the plain fact is that most early reports contain massive errors of fact, even when they are being published in the best faith possible.
These tips are always useful to keep in mind. But boy, the reports out of Las Vegas are very concerning. pic.twitter.com/IJizipEQm0

— Nate Silver (@NateSilver538) October 2, 2017
Reason's previous coverage of mass shootings is archived here.
From 2011, Reason TV's "Five Rules for Coping with Tragedy":
*Correction: Working from early news reports, this story originally said police shot and killed Stephen Paddock and had a companion in custody. Las Vegas Sheriff Joseph Lombardo later confirmed that Paddock shot and killed himself before officers were able to get into the room from where he was firing. The "companion," Marilou Danley, was out of the country at the time of the shootings and was not believed to be involved at this time, Lombardo said.
For continuing updates on the Las Vegas mass shooting, go here.