Jeff Sessions Just Made the Chief of the DEA Look Like a Pot Head's Hero
Acting DEA Administrator Chuck Rosenberg reportedly resigned in part over the Justice Department's obstruction of marijuana research.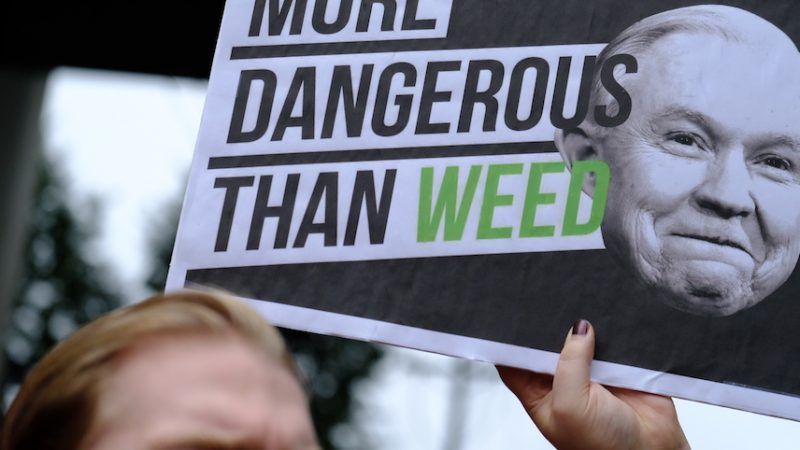 (Alex Milan Tracy/Sipa USA/Newscom)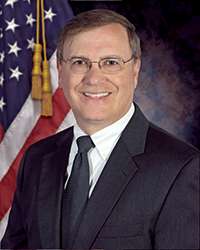 Around this time last year, the Drug Enforcement Administration announced it would begin accepting applications for a license to cultivate marijuana for research purposes. This was thrilling news for cannabis advocates, as it suggested the DEA was finally open to ending the University of Mississippi's 50-year monopoly on legal marijuana cultivation.
"The DEA just made it easier do research on weed," a Wired headline declared.
A year after that announcement, the DEA has yet to approve a single license application and now acting DEA Administrator Chuck Rosenberg is set to resign over differences with the Justice Department. One of those differences? The Justice Department's refusal to let the DEA grant any licenses to grow research marijuana.
"[T]he Justice Department has effectively shut down this program to increase research registrations," an anonymous DEA source told the Washington Post in August of this year. "They're sitting on it," another source said of cultivation applications the DEA sent to the Justice Department for final approval.
When STAT News asked the DEA in July how many licenses it had granted, they got smoke-screened. "The DEA says it does not have a timeline to approve or deny applications and noted that it is dealing with a new review process," STAT's Andrew Joseph reported. "All applicants remain under review and none has been rejected." Now we know it's because Attorney General Jeff Sessions and his people are keeping those applications in regulatory limbo.
In an August 2016 letter to the governors of Rhode Island and Washington, Rosenberg, who will likely be out of his role by the end of the week, wrote that marijuana would only be rescheduled through the FDA's drug approval process, but that the DEA would "continue to work with NIDA to ensure that there is a sufficient supply of marijuana and its derivatives to support legitimate research needs. Part of that support includes "approving additional growers of marijuana to supply researchers."
The Washington Post asked Rosenberg last month if he'd changed his mind on the latter promise. His response: "I stand by what I wrote." That's the closest thing I've seen to Rosenberg publicly pointing the finger at his boss.
In addition to battling over marijuana cultivation licenses, Rosenberg reportedly disagreed with Sessions that MS-13 is a major factor in the American drug trade (Rosenberg is more worried about Mexican cartels). He also condemned President Donald Trump's speech to police officers in Long Island, during which Trump encouraged cops to rough up suspects. "When you see these towns and when you see these thugs being thrown into the back of a paddy wagon—you just see them thrown in, rough—I said please don't be too nice," Trump told the audience.
"The President, in remarks delivered yesterday in New York, condoned police misconduct regarding the treatment of individuals placed under arrest by law enforcement," Rosenberg wrote in an email to DEA staff.
Rosenberg didn't quit solely over marijuana research, and his support for more heavily controlled cultivation certainly doesn't amount to support for marijuana legalization. But his exit from the DEA gives Sessions a chance to install—via Trump's nomination—someone who won't press the marijuana issue at all.