A.M. Links: Trump and Democrats Talk DACA Deal, North Korea Threatens to 'Sink' Japan, Sean Spicer and Chelsea Manning Named Visiting Fellows at Harvard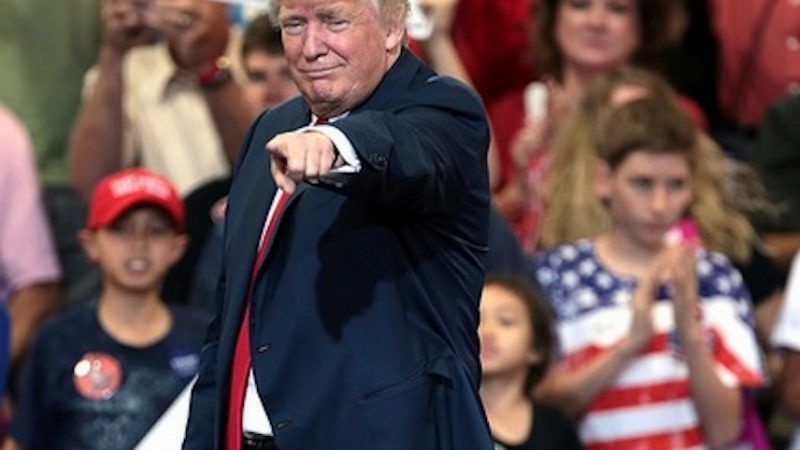 Gage Skidmore / Flickr.com

"Staunch conservative allies of President Trump erupted in anger and incredulity late Wednesday after Democrats announced the president had agreed to pursue a legislative deal that would protect thousands of young undocumented immigrants from deportation but not secure Trump's signature campaign promise: building a massive wall along the U.S.-Mexico border."

President Trump is denying this morning that any DACA deal was reached with the Democrats. He also tweeted out these comments: "Does anybody really want to throw out good, educated and accomplished young people who have jobs, some serving in the military?… They have been in our country for many years through no fault of their own – brought in by parents at young age."
Eight residents of a Florida nursing home died after Hurricane Irma knocked out the air conditioning system.
North Korea has threatened to "sink" Japan with a nuclear attack in retaliation for the latest U.N. sanctions.
Sean Spicer and Chelsea Manning have been named visiting fellows at the Institute of Politics at Harvard's Kennedy School.
Russian military exercises in Belarus have set NATO on edge.
Follow us on Facebook and Twitter, and don't forget to sign up for Reason's daily updates for more content.