A.M. Links: Harvey Death Toll Climbs to 38, Explosions at Houston-Area Chemical Plant, Federal Judge Blocks Texas' Anti-Sanctuary Cities Law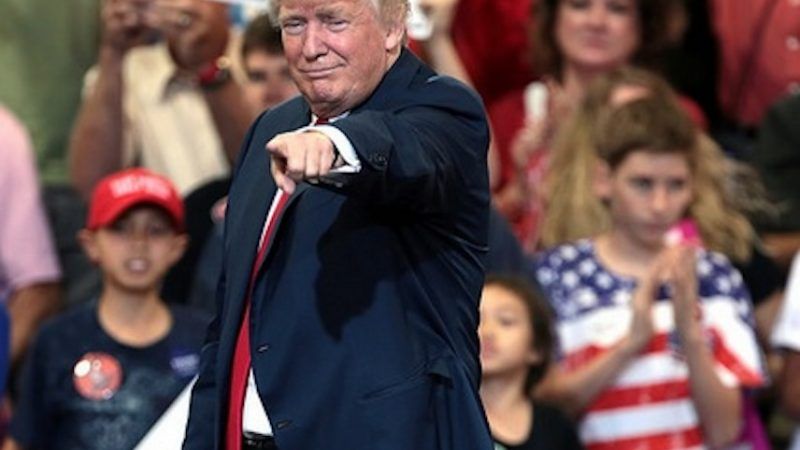 Gage Skidmore / Flickr.com

In a speech yesterday in Springfield, Missouri, President Donald Trump launched his new push to overhaul the tax code.

The death toll from Hurricane Harvey now stands at 38. That number is expected to rise.
Two explosions have been reported at a flooded chemical plant near Houston.
A pair of nuclear-capable U.S. bombers, joined by South Korean and Japanese jets, conducted exercises above the Korean peninsula today.
A federal district judge issued a temporary injunction yesterday blocking parts of Texas' anti-sanctuary cities law from going into effect.
"Russia is preparing to hold large-scale military exercises it says will be of a purely defensive nature, amid concerns in neighboring nations that the drills may be used as a precursor for an invasion."
Follow us on Facebook and Twitter, and don't forget to sign up for Reason's daily updates for more content.