Trump Administration Blocks an Obscure Regulation, Hysteria Ensues
The regulatory deep state is fighting tooth and nail to preserve and expand its power in the face of Trump's deregulatory push.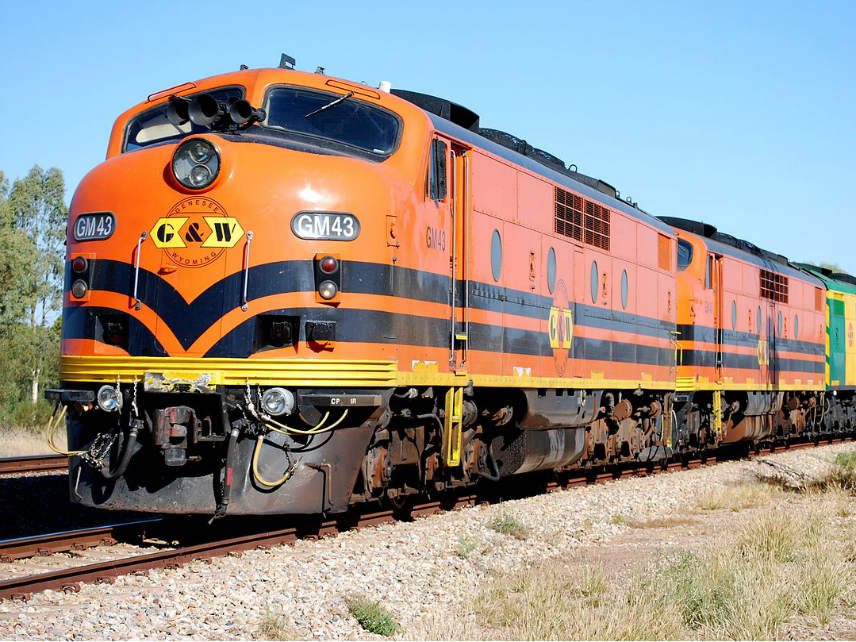 Witness the fevered reaction to the Trump administration's decision to drop mandated screenings for sleep apnea—a disorder that can interrupt sleep and contribute to fatigue—among train engineers and truck drivers.
"We don't want train engineers with undiagnosed sleep apnea, who actually hold lives in their hands," thundered Senate Minority Leader Chuck Schumer (D–New York) at a hastily convened press conference.
"It's very hard to argue that people aren't being put at risk," fretted former Federal Rail Administration head Sarah Feinberg.
The pearl-clutching continued in the media. "How asleep should truck drivers be on the job?" asked The Atlantic. "Experts: Lives at risk if no sleep tests for train engineers." was the Associated Press headline.
The panic amongst the political class in Washington is standard for even the most minor regulatory rollback proposed by the Trump Administration, underscoring the daunting political difficulty of major reform.
It also points up the ridiculousness of the hysteria.
For starters, Tuesday's decision did not eliminate any regulations. Nor did it eliminate any proposed regulations.
The Department of Transportation under the the Obama Administration had been considering regulations on mandated sleeping disorder screenings for rail and truck operators. The Trump Administration ended that study.
So when Rep. Sean Patrick Maloney (D–New York) says that "getting rid of this rule takes us backwards for no reason, and it's just plain stupid", he's talking about a rule that doesn't exist.
Maloney also obscures the fact that the problem the non-existent rule is supposed to address is itself nearly non-existent. According to Federal Railway Administration data, there have been 86 rail accidents caused by sleeping employees since 1975—that's 42 years—resulting in two deaths and 80 non-fatal injuries.
The National Transportation Safety Board (NTSB) considers the number slightly higher saying, "sleep apnea has been in the probable cause of 10 highway and rail accidents investigated by the NTSB in the past 17 years," including the 2013 crash of a Metro-North Railroad train in New York, caused by a dozing engineer which killed four people.
The NTSB condemned Tuesday's decision to not go forward with sleep apnea regulation as well.
The NTSB concedes that while sleep apnea might be a "probable cause" in many of these accidents, it is rarely the sole cause. Nor does it make a convincing case that more regulations in the form of mandated sleep apnea screenings by employers would have prevented many of these accidents.
In 2001, for instance, untreated sleep apnea of an engineer and insufficiently treated sleep apnea of a conductor was blamed for a two-train collision in Michigan that resulted in the deaths of two crewmembers.
That the conductor was already being treated for sleep apnea suggests that screening for sleep apnea was not the problem. At the time of the crash, the untreated engineer was working his seventh consecutive 12-hour graveyard shift, something that might have made anyone a little sleepy.
The call for more regulation also ignores the voluntary steps taken by the rail and trucking industries to combat fatigue among their employees. Trucking associations and government regulatory boards from both the U.S. and Canada have created the North American Fatigue Management Program for managers, drivers, and spouses and family members of truck drivers.
Their website includes a return-on-investment calculator for measuring the money saved from implementing anti-fatigue measures.
The rail industry has taken similar measures according to a June 2017 report from the American Association of Railroads, including individual companies encouraging confidential sleep disorder screenings, and increasing minimum off-duty hours for employees.
The same report cautions against one-size-fits-all fatigue regulation, saying "not every countermeasure is appropriate for every railroad, or even for different parts of the same railroad, because circumstances unique to each railroad influence the effectiveness and practicality of specific countermeasures."
This focused, local and voluntary approach does not satisfy regulators like Feinberg, who told the Washington Post, "there is no reason to withdraw a rulemaking like this other than because you don't understand the science or because you've chosen to ignore it."
The Trump White House has shown little patience for Feinberg's reflexive need to regulate industry. A slow but steady stream of deregulatory actions and proposals has been a bright spot from an otherwise unfocused, chaotic administration.
An unholy trinity of politicians, regulators, and media voices is at the ready to fight any reduction of the regulatory state. At the same time, it's hard to know whether the Trump hite House can maintain the energy to fight on to halt something as arcane as sleep apnea overreach.