Profiling and Prostitution Pre-Crime in Georgia
In one case, a person whose legal identity was listed as male was arrested for sitting at a bus stop while "dressed as a woman" and carrying condoms.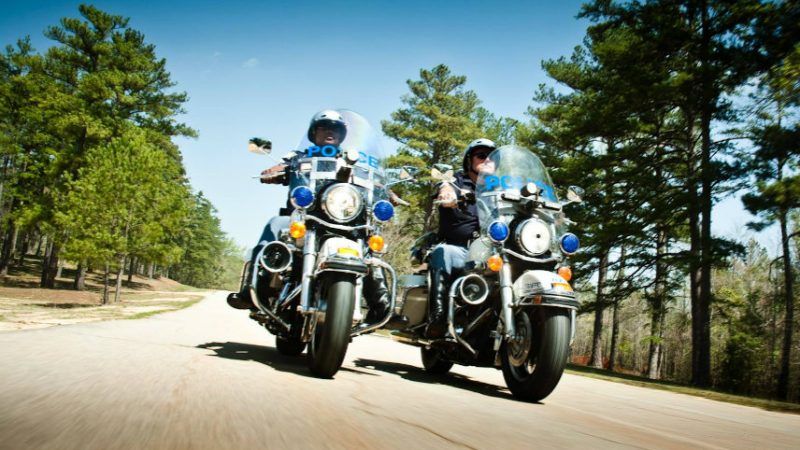 (Columbus Police Department/Facebook)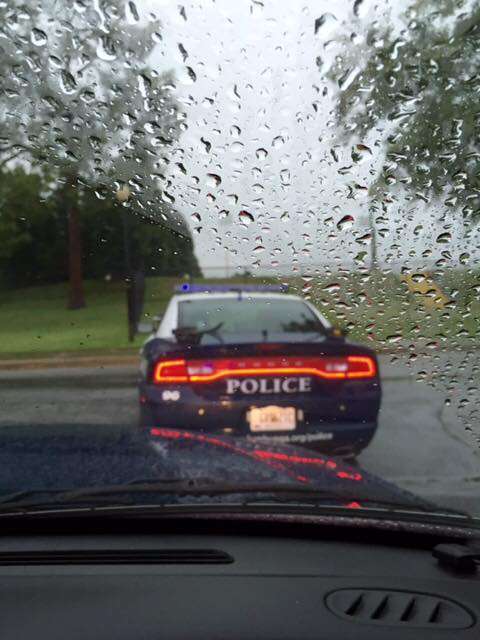 On July 31, an undercover cop in Columbus, Georgia, invited a 51-year-old woman into his car and offered her $5 for oral sex. When she rebuffed his offer and tried to get out, he arrested the woman for loitering for the purpose of prostitution. The woman was booked into the Muscogee County Jail, where she still remains.
Loitering for the purpose of prostitution is a controversial charge commonly used by the Columbus Police Department (CPD) to target those such as homeless women, people who've previously been arrested on prostitution charges, or people who don't meet a police officer's standard of gender conformity.
On Sunday morning, CPD officers arrested a 24-year-old homeless woman for allegedly waving at two passing cars from the side of the road. After the second car stopped and let her in, officers pulled it over. The woman, who had just been released from the county jail a few weeks prior and told them her name was the Virgin Mary, was charged with loitering for the purpose of prostitution and giving false information to police.
Last summer, 24-year-old C. Williams was arrested while sitting at a bus stop because, as Officer Jason Carden explained, Williams was carrying condoms and "dressed as a woman," despite records that said male. "Based off of that information, we charged him with loitering for the purpose of prostitution and took him to the Muscogee County Jail," Carden testified in court. (Williams told the court it was pink men's clothing, not women's clothing.) The judge handed down a sentence of 20 days in jail or a $200 fine.
In August 2016, 43-year-old former sex-worker M. Lake pleaded not guilty to loitering for purpose of prostitution after being taken in while flagging down cars at an intersection. Lake did not dispute that she flagged down an undercover officer's car, but claims it was simply charity she sought. "I was asking him for a little bit of change, so I can get something to drink. That's all," Lake told the court. She accused the police of profiling her. She "had been locked up for that before," even though she "hadn't been in trouble for three or four years," Lake said.
The judge told her, "the way the ordinance is written, if you were previously charged, they're allowed to charge you again."
Under the city statute, it's illegal for someone "to loiter in or near any thoroughfare or place open to the public in a manner and under circumstances manifesting the purpose of committing prostitution or sodomy or manifesting the purpose of inducing, enticing, soliciting or procuring another to purchase sexual intercourse or physical intimacies in an act of prostitution or sodomy."
It expressly says evidence of an intent to commit prostitution or sodomy includes the person being "a known prostitute, pimp or sodomist." Other evidence may include repeatedly beckoning to, stopping, or engaging passersby in conversation; repeatedly stopping or attempting to stop passing cars "by hailing, waving of arms, or any bodily gesture."
In other words, activity that's perfectly legal when most of us do it is illegal when done by someone with a reputation or record.
A few years ago, college student and former sex-worker Monica Jones made headlines for fighting her arrest under Phoenix's prohibition on "manifesting an intent to commit or solicit an act of prostitution" after she accepted a ride home from an undercover cop. The charge followed similar parameters as the Columbus law.
As an advocate for sex-worker rights with ample community support, Jones was eventually able to get the charge dropped. But most of the women arrested under these vague statutes aren't in a position to challenge the system. They wind up in jail for days or weeks unable to make bail and waiting for their court dates. Whether they plead guilty or maintain their innocence and get convicted—the only two options among the Columbus, Georgia, cases I reviewed—they're ordered to pay hefty fees. (The fees are many times higher than what police say these women were asking for in exchange for sexual activity.)
In March, Columbus police arrested a 32-year-old homeless woman and charged her with loitering for the purpose of prostitution. After finding a glass pipe in her pocket, they chrged her with possession of a drug-related object. After several months in jail, she pleaded guilty to the prostitution charge and was sentenced to 10 days in Muscogee County Jail with credit for time served. But she continued to be held on a $250 bond she could not pay for having the pipe.
In December 2016, CPD prosecuted a 24-year-old woman for loitering for the purpose of prostitution after she accepted a ride from an undercover cop and, when he put the moves on her, told him "If we do it, we do it for free."
Departments across the country can also be aggressive going after prostitution before the crime:
A Village Voice investigation in 2016 found that New York City police monitor residents arrested previously for prostitution, often grabbing them on subsequent loitering for prostitution charges as they engage in normal daily activity.
"From 2012 through 2015, nearly 1,300 individuals were arrested in New York City and charged with loitering for the purposes of prostitution," the Voice reported. "The vast majority are women. Such arrests are not the result of stings, in which undercover officers attempt to solicit sex for money. Neither are they the result of investigations that produce evidence — emails, text messages, online ads — that the women had intended to sell sex. With a loitering arrest, a woman's crime need only exist in the arresting officer's head."
The Legal Aid Society of New York wound up filing a lawsuit on behalf of eight women who had been targeted, challenging the state's loitering for the purposes of prostitution statute on the grounds that it is "based solely on a police officer's subjective determination that the activity 'was for the purpose' of prostitution."
Perhaps it's time for legal aid groups to take a look at prostitution policing in Columbus.