Congress Wants to Know Why the BOP Won't Let Elderly Prisoners Go Home to Die
"Compassionate release" is an excellent tool that the BOP refuses to use.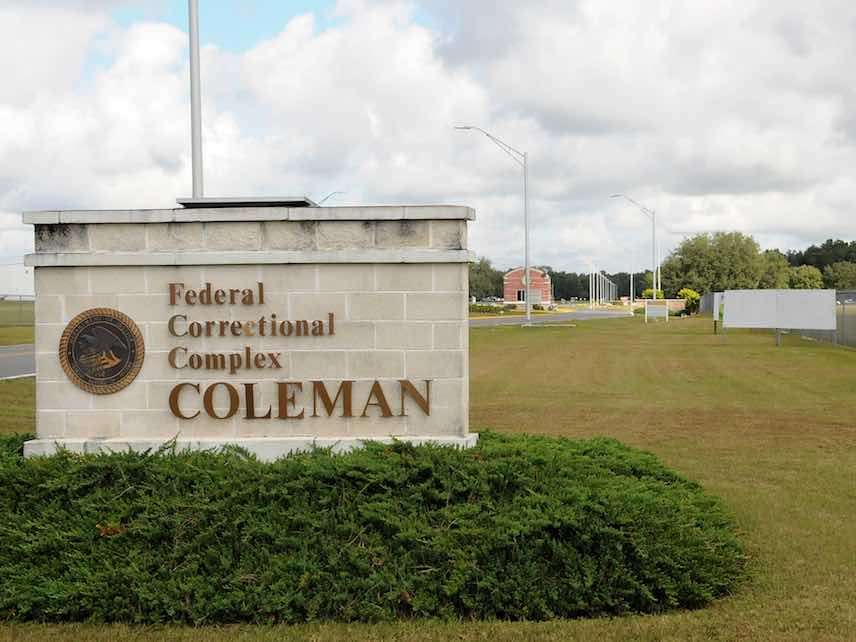 For years, federal prisoners and their advocates have begged the Federal Bureau of Prisons (BOP) to shorten the sentences of elderly and terminally ill offenders using a provision called "compassionate release."
With the stroke of a pen, the BOP has the power to release men like Bruce Harrison, sentenced in 1994 to 50 years for delivering cocaine and marijuana at the behest of undercover federal agents. Now 65, Harrison suffers from a heart condition and has neuropathy in his feet that makes it difficult to walk. His official release date? 2037.
Then there are prisoners like Michael Hodge, who was sentenced in 2000 to 20 years for distributing marijuana while in possession of a firearm. Hodge developed pancreatic cancer while in prison and requested to be released so he could die in the company of family. That request was denied, and Hodge died behind bars in 2015, according to the Washington Post.
In 2013, the DOJ Office of Inspector General encouraged the BOP to send these kinds of prisoners home. Two years later, the office released a report that found "aging inmates engage in fewer misconduct incidents while incarcerated and have a lower rate of re-arrest once released." In 2016, the U.S. Sentencing Commission went so far as to expand eligibility for the program in hopes the BOP would use it more.
But the BOP has largely ignored those recommendations. Yesterday, Congress demanded that the BOP explain why it continues to incarcerate geriatric and terminally ill prisoners who pose no threat to public safety and are unlikely to commit new crimes upon their release.
In a report accompanying the 2018 appropriations bill, Sen. Richard Shelby (R-Ala.) ordered the BOP to turn over reams of data about the compassionate release program. Including:
the steps BOP has taken to implement the suggestions of the BOP Office of Inspector General and the U.S. Sentencing Commission
a detailed explanation as to which recommendations the BOP has not adopted, and why
the number of prisoners who applied for compassionate release in the last five years, as well as how many requests were granted, how many were denied, and why
how much time elapsed between each request and a decision from the BOP
the number of prisoners who died while waiting for the BOP to rule on their application for compassionate release
Only 10 percent of America's prisoners are in federal prisons, but it is an increasingly old and sick population due to the disproportionately long sentences tied to federal drug offenses. As of June 2017, BOP facilities held 34,769 prisoners over the age of 51. More than 10,000 of those prisoners are over the age of 60.
Elderly prisoners pose financial and human rights problems.
"In fiscal year 2014, the BOP spent $1.1 billion on inmate medical care, an increase of almost 30 percent in 5 years," DOJ Inspector General Michael E. Horowitz wrote in prepared testimony to the U.S. Sentencing Commission. "One factor that has significantly contributed to the increase in medical costs is the sustained growth of an aging inmate population." In its 2015 report, the DOJ OIG determined that facilities with the oldest populations spent $10,114 annually on medical care per prisoner, compared to $1,916 per prisoner in facilities with the youngest populations.
"It is difficult to climb to the upper bunk, walk up stairs, wait outside for pills, take showers in facilities without bars and even hear the commands to stand up for count or sit down when you're told," Human Rights Watch's Jamie Fellner told the Washington Post. "Prisons simply are not physically designed to accommodate the infirmities that come with age."
Shelby's letter gives the BOP 60 days from the passage of the appropriations bill to submit its data to the committee.
"Elderly and sick prisoners cost taxpayers the most and threaten us the least, and there's no good reason they should stay locked up or die behind bars because bureaucrats can't or won't let them go home to their families," Kevin Ring, president of Families Against Mandatory Minimums, said in a statement. "It's time for someone to get to the bottom of why the BOP's answer is always no on compassionate release."
Disclosure: This reporter worked for FAMM from 2013-2015