Chicago Police Indictments Show Importance of Making Videos Public
Would anybody have been held accountable for Laquan McDonald's death if we hadn't seen the shooting?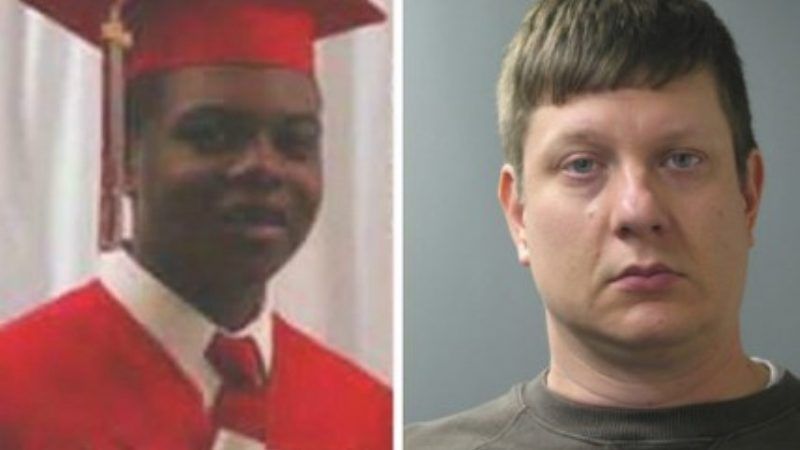 (Laquan McDonald and Jason Van Dyke)
Three more police officers in Chicago face charges for the shooting death of Laquan McDonald in 2015.
Everything that has followed McDonald's death has emphasized the importance of the role of dashcam video in attempting to pursue justice and accountability in response.
McDonald's death at the hands of police and the way Chicago responded at the time demonstrated multiple problems with government transparency and accountability for misconduct that drives conflict between citizens and law enforcement.
The "official" story that McDonald, 17, had lunged at police with a knife in a Burger King parking lot did not add up based on stories from other witnesses and the facts presented by the autopsy. McDonald's shooting was also captured on a police dashcam. The City of Chicago (the mayor's office, not just the police) resisted releasing the footage until a judge finally ordered them to do so.
Once the video was released, it became clear to the public that story it had been told about the shooting was wrong. Now three Chicago police officers (two of whom have already left the force) face state charges of conspiracy and obstruction of justice for their alleged role in trying to cover up what actually happened that night.
A fourth officer, Jason Van Dyke, was charged with murder in 2015.
The three facing charges include two officers who were there at the shooting, Joseph Walsh and Thomas Gaffney (Walsh was Van Dyke's partner), and the detective who investigated the shooting and declared it justified, David March.
But these three are far from the only officers who were aware of what actually happened, The New York Times notes, and other officers also supported Van Dyke's description of what happened.
It's worth noting these three additional indictments illustrate the ongoing struggles to implement and enforce mechanisms to keep police conduct publicly transparent and accountable.
There were five police cars at the scene when McDonald was killed. Only two produced dashcam videos of the shooting, neither with sound. Subsequent reporting and investigation showed a serious problem with dashcams not being on or not functioning properly. The department itself classified some of it as "intentional damage."
It feels as though we were lucky to get any footage of McDonald's shooting.
The same problems occur when police officers have not turned on their body cameras or for some other reason video footage isn't captured. If police management fails to hold officers accountable for not properly recording encounters, issues of misconduct will fester.
And getting the city to release the video for public viewing is just as serious a threat to government transparency. We're seeing concerning trends. Pennsylvania is giving law enforcement agencies broad authority to conceal police recordings from disclosure and exempt them from public records laws.
These laws are sold to the public as protecting the privacy of citizens during sensitive police encounters. But those who want to protect the public from police misconduct must fight those same police and municipalities and prove to a judge that a video should be released.
Pennsylvania's legislation has the potential to create another Chicago every time somebody asks to see controversial footage. Self-interested authorities insist that they're protecting privacy when they're cynically using the rules to protect themselves from accountability.