Connecticut's Liquor Pricing Scheme Is a Bad Law That Just Won't Die
Connecticut is the only state which essentially allows a cartel to set minimum prices for booze.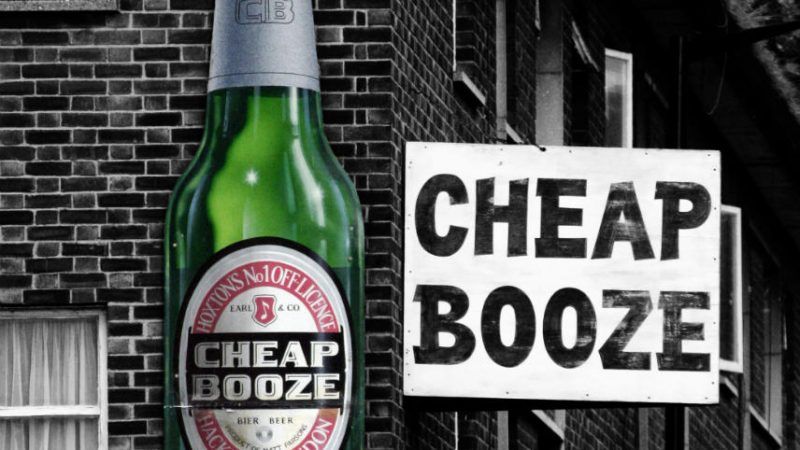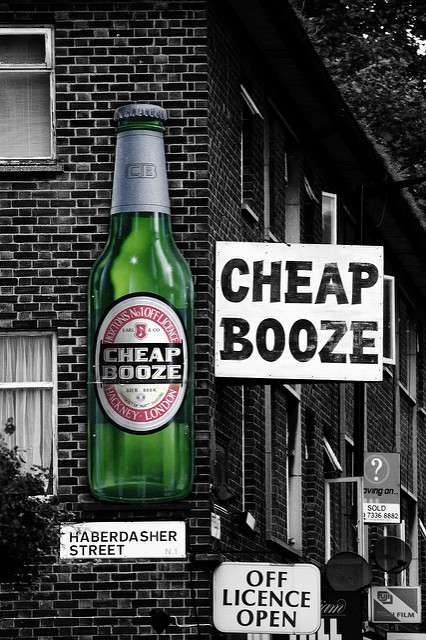 Shoppers in Connecticut pay the price of paternalism every time they frequent a local liquor store. Prices are 24 percent higher than in neighboring states or up to $8 more a bottle, thanks to a law that has its roots in prohibition.
Unlike some other states that prevent liquor retailers from selling below a product's cost, Connecticut instead allows wholesalers and manufacturers to post a minimum per bottle and per case price. Once prices are posted to the Department of Consumer Protections, prices can be amended to match a competitior's before a price is finalized for the next month. Retailers then add their shipping and delivery costs to the per-bottle price and cannot sell below this cost. Wholesalers must sell at the same price to all retailers.
Despite efforts from liquor giant Total Wine and Company and the free-market Democratic Governor Dannel Malloy, the pricing cartel continues. Most recently, Total Wine's antitrust lawsuit, which accuses the state of price-fixing, was dismissed by a federal judge earlier this month. Chief United States District Judge for the District of Connecticut Janet C. Hall decided that the complex state regulations do not violate federal antitrust laws.
The archaic pricing system has made business rather cozy for the state's small liquor stores, which never have to worry about competitor's prices. For Total Wine, a chain with 138 stores in 18 states, this law prevents it from offering lower prices due to its comparative advantage. As summarized in their legal filing: "Under this anti-competitive regime, a retailer like Total Wine & More cannot use its market and business efficiencies to reduce the prices offered to consumers."
Total Wine has previously been called a "gorilla" and accused of being "diabolical" and "predatory" for trying to save consumers money. The state's 1,150 small package stores have consistently lobbied against changing the pricing scheme.
Total Wine attracted attention to their suit with full page newspaper ads, promising to sell liquor below the state minimum. Another company, BevMax, joined in on the protest and lawsuit. Total Wine paid $37,500 in fines as a result. The stores also posted signs requesting customers call their legislators when the state required prices be raised. Company spokesman Ed Cooper called it an act of "civil disobedience." The state legislature responded with two bills to increase penalties for violating minimum bottle price or false advertising.
The legislature has been notoriously defensive of the minimum pricing scheme and repeatedly blocked Gov. Malloy from tossing the law out. Here's more on Gov. Malloy's efforts by Reason's Jacob Sullum.
This is now the fifth year in a row in which the governor has proposed overturning the pricing scheme and adopting a system similar to other states in which products can be sold for the price paid. Most likely, the legislature will again strike down his proposal. According to Malloy, in any other industry, an anti-competitive law would be tossed out immediately: "If we had a law that forced stores to sell bread for a price that was determined by state government, people would be screaming about capitalism and big government. But for some reason, we allow this anti-free market mandate to continue for this one particular industry."
Proponents of the law, such as Lawrence Cafero a former House minority leader and executive director and general counsel of the Wine and Spirits Wholesalers of Connecticut, said in testimony that "this change in our decades old law will be devastating to most local family owned Connecticut package stores."
Malloy has stated that doing away with the regulation would increase state tax revenue by $5 million due to increased liquor sales, while supporters of the policy believe it would decrease tax revenue as the sales tax would be collected on a cheaper item. Since liquor stores in Massachusetts have targeted Connecticut shoppers with "drive for savings" advertisements, Malloy's estimate of increased in-state spending should be given due consideration.
Even with a boost in tax revenue, supporters of the paternalistic policy would not be satisfied. Rep. Daniel Rovero complained that "the state of Connecticut is trying to raise revenue on the wrong items. We want to sell more liquor in Connecticut. How many problem drinkers do we have now?"
In another example, a doctoral candidate at the University of Connecticut wrote a column defending mandatory minimum prices. He argued that the law saves lives "because the heaviest drinkers are the same individuals who buy the cheapest alcohol."
But despite higher prices than neighboring states, Connecticut ranks worse than neighboring Massachusetts in impaired driving fatalities, with 103 deaths compared to 96 in 2015. Massachusetts also has almost double the population. The Center of Disease Control ranks Connecticut and Massachusetts equal in prevalence of binge drinking, but higher than neighboring New York. Connecticut ranks higher than both neighbors in the intensity of binge drinking.
While Total Wine's lawsuit has failed and Connecticut is unlikely to dissolve the liquor pricing cartel, Total Wine promises not to abandon the fight against government overreach.