Report on 'Children' Killed by Guns Hypes Accidents, Which Are Rare and Declining
Most gun-related deaths among minors are homicides, and four-fifths involve teenagers.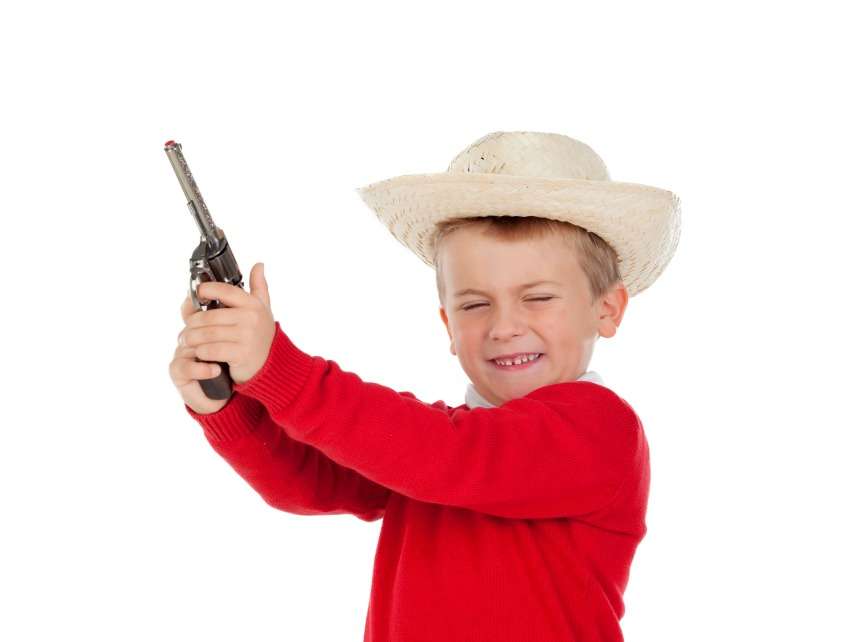 "Guns Kill Almost 1,300 US Children Annually," says the headline over a CNN story that begins with the case of a third-grader accidentally shot in the stomach at school by another student, describes a baby accidentally shot by his father, and closes with warnings about safe storage of firearms. The story creates a very misleading impression, since nearly four-fifth of the fatalities involved teenagers and most were homicides.
The CNN story was based on a study recently published in the journal Pediatrics that analyzed data on gun-related injuries and deaths among minors from 2002 through 2014. According to a table from the study, 78 percent of the deaths occurred among 13-to-17-year-olds, 53 percent were homicides, and 38 percent were suicides. Less than 4 percent were accidents involving children 12 or younger, so the examples cited by CNN are far from typical.
This sort of misrepresentation is an old trick among gun controllers, as David B. Kopel noted in Reason 24 years ago. "Gun-control advocates are hammering at the issue of children and guns as never before," Kopel wrote, "in the hope that it will be easier to enact gun controls aimed at adults in an atmosphere of panic about children." He pointed out that claims about "children" killed by guns conflate accidents involving little kids, which were relatively rare then and are even less common now, with suicides and gun violence involving teenagers.
The circumstances matter, of course, because solutions that might make sense for one sort of gun death may be irrelevant to another. Safe gun storage and handling, for example, can keep third-graders from taking guns to school in their backpacks and prevent infants from being injured by careless rifle cleaning. But they cannot reasonably be expected to have much of an impact on gang violence. The authors of the Pediatrics study found that 40 percent of the homicides involving teenagers grew out of "arguments" (presumably including black-market disputes, a phenomenon created by drug prohibition), 31 percent were "precipitated by another crime," 21 percent were gang-related, 9 percent were drive-by shootings, and 7 percent killed bystanders. Some of those categories overlap.
The homicide rate among minors (17 or younger) rose by 17 percent from 2002 to 2007, then fell by 36 percent from 2007 to 2014. The suicide rate, by contrast, fell by 23 percent from 2002 to 2007, then rose by 60 percent from 2007 to 2014. Deaths from gun accidents, the scenario emphasized by CNN, fell steadily during the study period. In fact, the researchers note, "unintentional firearm death rates have been steadily declining for several decades."
Although misleading reporting on scientific studies can often be traced to the researchers themselves (or to hyperbolic university press departments), that does not seem to be the case here. "There isn't a single issue in isolation that increases the likelihood of gun death," the lead author, CDC researcher Katherine Fowler, told The New York Times. "Children are at a higher risk of violence if they have academic problems, encouragements to be aggressive, and limited adult supervision. The likelihood of violence is also higher in communities with high levels of instability, gang activity, drug sales, unemployment, or poverty."
CNN, by contrast, interviewed Stephen Hargarten, a professor of emergency medicine at the Medical College of Wisconsin, who "likened gun violence in America to a disease." Among the causes, he said, are "the social constructs of companies that make these products that are available to children, that can be used very easily by children."