Student Agreed to Orgy, But Later Called It Sexual Assault, Lawsuit Claims
Judge says that University of California, Santa Barbara, may have denied accused male student due process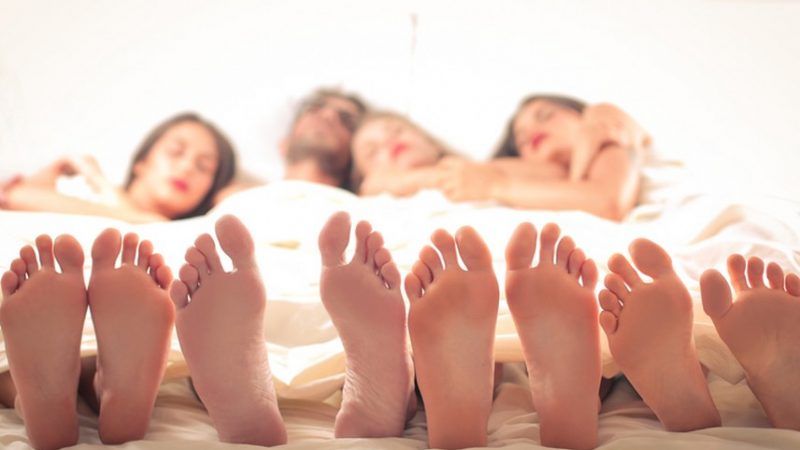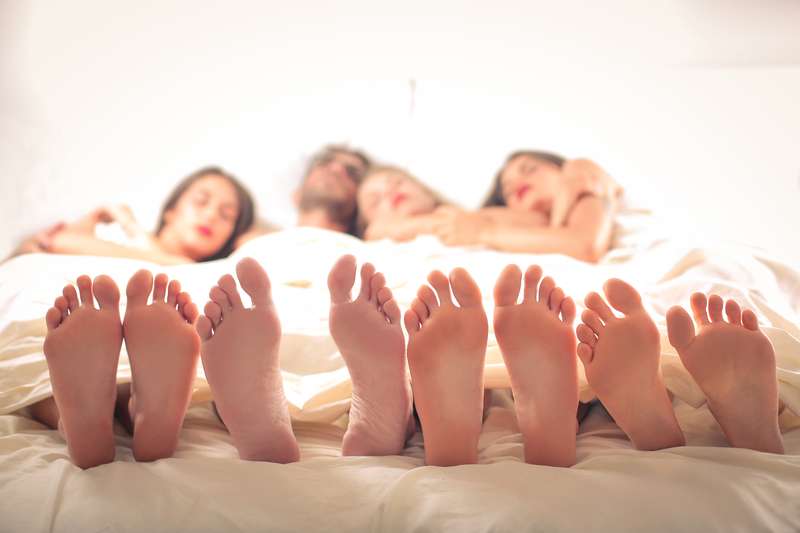 In 2015, a male student at the University of California, Santa Barbara, was suspended and banned from participating in student organizations after being accused of sexual assault by another student with whom he had participated in group sex.
Last week, a federal judge in California issued a decision allowing the student's due process and sex discrimination lawsuit against the school to move on to the next stage of litigation—a welcome change from the usual judicial deference to university tribunals.
The case arises out of celebratory end-of-year trip to Lake Tahoe in June 2014. According to the plaintiff's complaint, he and the three others present did not realize that his accuser, known only as Jane Doe, had taken prescribed pain medication and consumed five drinks before the orgy began. In his lawsuit against the university, the accused student stated his understanding that
Jane Doe was a willing participant throughout—getting on top of Plaintiff at one point, kissing him passionately, rubbing his hair during oral sex, and verbalizing that she liked what he was doing. Jane Doe did not exhibit any signs of incapacitation and the following morning, the friends joked about the night before.
The plaintiff's lawsuit details how the university's investigator—who is also a named defendant in the case—refused to revise her first investigative report even though the plaintiff said it was "riddled with various inaccuracies and mischaracterized Plaintiff's testimony." At his first hearing, he alleges that although Jane Doe was allowed to present character witnesses, he was not. When the hearing committee asked to re-open the hearing to ask the witnesses more questions, the investigator prepared a second investigative report containing new evidence, which the plaintiff received just three-and-a-half hours before his second hearing. Unsurprisingly, he was found guilty and suspended for two quarters.
Universities, under pressure from activists and the federal government to address campus sexual misconduct, have eliminated many critical procedural protections for students accused of these serious offenses. As a result, over the past six years, more than 160 college men have filed lawsuits challenging the unfair procedures they encountered in campus sexual misconduct proceedings.
In many of these lawsuits, judges have acknowledged the unfairness of the proceedings but given near-total deference to schools' decisions about how to try these cases. A finding of responsibility on sexual misconduct charges carries serious, lifelong consequences—as it should if someone has actually committed sexual misconduct. But when you combine a low evidentiary standard with shoddy and/or biased investigative procedures, a lack of adequate representation, and other procedural deficiencies, the result is that most schools have simply made it easier to find accused students responsible, whether or not they actually are. And given the difficulty these students face in transferring to other schools or finding employment with such a serious blemish on their record, this is profoundly unfair. We can't create a de facto college sex offender registry without allowing students a meaningful opportunity to defend themselves.
That's why the judge's decision in this case was so refreshing and much-needed. After ruling that "the short notice, one-sided hearing, and failure to properly explain the new evidence together may have indeed violated the Plaintiff's due process rights," the judge stated that universities "have the responsibility to conduct unbiased investigations and cannot distort proceedings in order to find accused perpetrators guilty more often regardless of due process or basic fairness."