Missouri Keeps Foster Kids in a 'Chemical Straight Jacket,' Alleges Lawsuit
A systemic lack of safeguards in how the state medicates foster children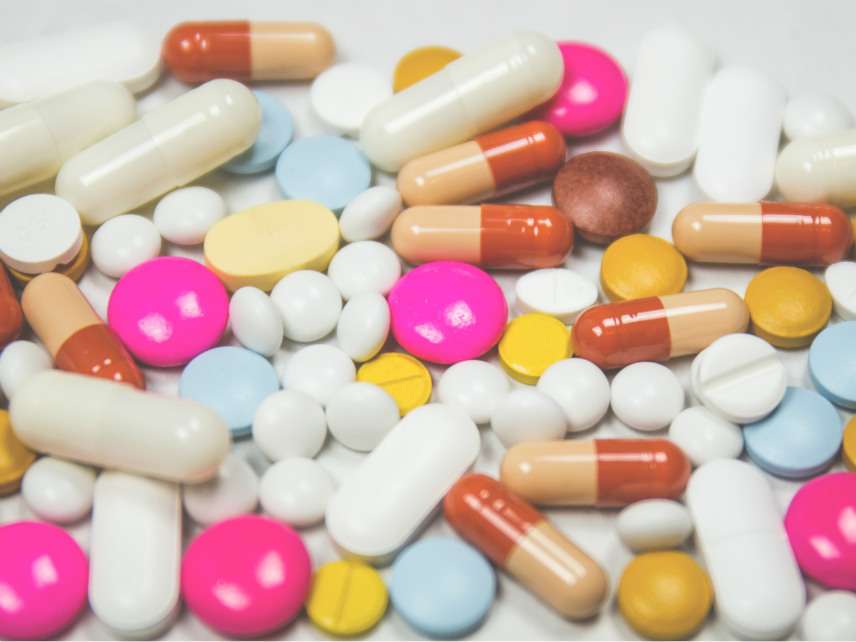 Missouri's foster care system prescribes a dangerous amount of anti-psychotic drugs to children, according to a suit filed Monday by the National Center for Youth Law, the Saint Louis University School of Law Legal Clinic, and the legal advocacy group Children's Rights. Powerful psychotropic drugs designed for schizophrenia or bipolar disorder are being used to manage behavioral problems or attention deficit disorder, putting the kids in what Bill Grimm, an attorney with the National Center for Youth Law, calls a "chemical straightjacket."
"The sedative properties of the drugs are employed to sedate and control the difficult behaviors of children," says Grimm. The problem is compounded, he adds, by an inadequate system of medical record-keeping: "The caregivers don't know in some instances what the medications are, what conditions they're supposed to address for the child, what benefits they are supposed to provide to the child….They are operating in the dark."
In several cases, according to the lawsuit, a foster child has arrived at a new guardian's home with medicine stuffed in a paper bag or wrapped in tissue paper, without any information about proper dosage or potential side effects. One child was hospitalized for six days after she received the wrong dose of several psychotropic medications. Another was prescribed seven different psychotropic drugs at once, including three anti-psychotics; as a result, the suit says, he developed tremors and required institutionalization.
Missouri isn't that only state with a history of misuing psychotropic drugs in its foster care system. The Government Accountability Office has produced multiple reports on the subject, and in 2011 the Department of Health and Human Services issued a directive requiring states to report on their efforts to curb the problem. Many states responded with reforms. Washington established a requirement that any prescription of psychotropic drugs should receive a second opinion from a child psychiatrist. Florida requires informed consent from the kids' legal guardians before the drugs can be administered. Texas has implemented a training program for child welfare workers and foster parents on alternatives to medication.
Missouri's efforts have been more tepid. In 2013, the state adopted a pilot "second opinion" program, in which a board-certified child psychiatrist was tasked with reviewing 10 children's prescriptions and searching for trends in how these medications are used. Three years later, a progress report bluntly stated that "obtaining complete records from prescribers and health care providers was a difficult task and the review did not render sufficient or meaningful data."
In its 2016 report to the federal government, Missouri's Department of Social Services admitted that "many foster care children are prescribed multiple psychotropic medications without clear evidence of benefit and with inadequate safety data. The use of multiple medications (psychotropic or otherwise) creates the potential for serious drug interactions."
The result, according to the lawsuit, is a violation of the children's constitutional rights. "Whenever a state takes a child into custody, there are certain obligation that arise to that child from the state," Grimm tells Reason. One is that the government makes reasonable efforts to protect the child from harm.
The suit aims to stop the use of psychotropic drugs to control behavior; to institute greater oversight, including a more substantial second opinion program; and to make the state track the medical records. Federal lawsuits are a long and cumbersome process, and the plaintiffs do not expect a remedy anytime soon. In the meantime, foster children in Missouri will continue to be given high doses of psychotropic drugs, whether they need them or not.