A.M. Links: James Comey Testifies Today, Britain Holds General Election, North Korea Test Fires Cruise Missiles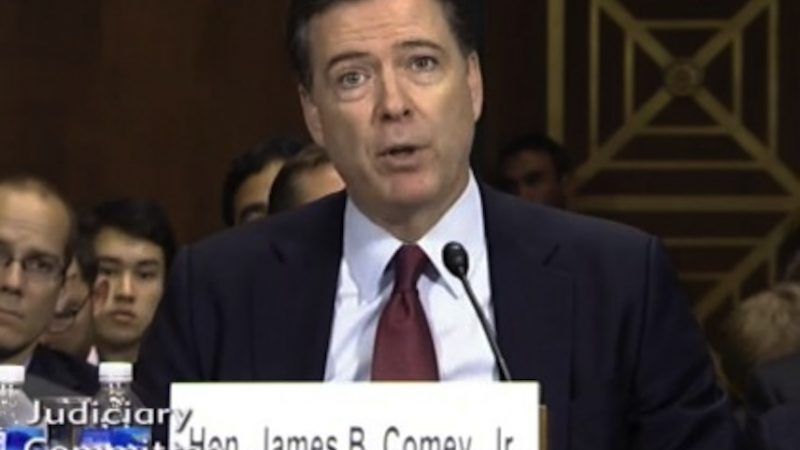 Senate Judiciary Committee

Former FBI Director James Comey testifies today before the Senate Intelligence Committee.

Britain is holding a general election today.
North Korea has test fired several surface-to-ship cruise missiles.
The death toll from the ISIS attacks in Iran has climbed to 16.
London police have made three new arrests in connection with the London Bridge attack.
"Montana congressman-elect Greg Gianforte, who was charged with a misdemeanor after allegedly slamming Guardian reporter Ben Jacobs to the ground for asking a question, has apologized to the reporter and announced a donation to the Committee to Protect Journalists."
Follow us on Facebook and Twitter, and don't forget to sign up for Reason's daily updates for more content.