Teen Must Get $110 Business License to Cut Lawns for $20
Mayor says he wants to fix the problem by creating other types of licenses.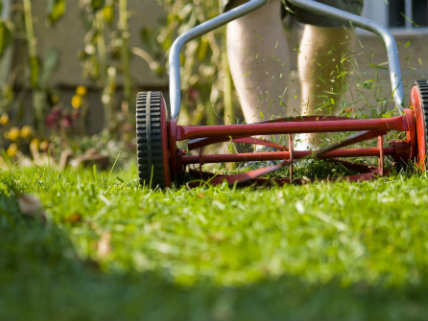 Out in the suburbs, cutting grass in the summertime is one of those classic starter jobs, an opportunity for teenagers to get out of the house, make a little money, and gain a little independence. Everyone's got a lawn, no one wants to mow it, and, hey, all these kids don't have anything to do while they're out of school for a few months.
Alainna Parris, of Gardendale, Ala., was engaged in that bit of Americana this spring, offering to cut her neighbors' lawns for $20, $30, or $40. She was, that is, until someone working for another lawn service threatened to report her to city officials for cutting lawns without a license, according to ABC 33/40 in Birmingham.
A business license from the city costs $110.
"One of the men that cuts several yards made a remark to one of our neighbors, 'that if he saw her cutting grass again that he was going to call Gardendale because she didn't have a business license,'" Elton Campbell, Alainna's grandmother, told the television station.
"He's coming after a kid when a kid is at least trying to do work. There's kids at home on iPads and electronics and not wanting to go outside," Parris said, according to ABC 33/40.
A $110 license might not be a major burden to most businesses, but is probably more than someone cutting lawns for $20 a pop would be able to afford. Alainna says she's working in the summer to pay for "admissions and trips" that she wants to take, but the government's cut will put a damper on that.
And, sure, the business license application is just two pages long and doesn't require too much unreasonable information. But then there's the promise (on page two) that "upon receipt of the completed form, the municipality will provide you any additional forms and information regarding other specific requirements to you in order to complete the licensing process."
Sounds fun. At least she's getting a good lesson in what it's like to be an adult.
When ABC 33/40 asked Gardendale Mayor Stan Hogeland about the complint lodged against Alainna, he said sending someone after a child making extra money over the summer is not a priority, and said he "would love" to have a provision in the city's rules to make it easier for teenagers to make money doing jobs like cutting grass.
Would he favor letting them do that without a license? Whoa, now, let's not get crazy.
"Maybe a temporary license during the summer months that targets teenagers," he suggests.